Animation classes are the ultimate playground for children's creativity and self-expression. Giving your children skills in different hand-drawing and computer animation processes is like putting a magic wand in their hands.
Animation serves as a unique medium that blends the principles of engaging storytelling with the cornerstones of art. And the best part about these classes?
Students can have the time of their lives creating original pieces to show off to their family and friends while working towards their goal of being a professional animator one day.
These are some of the top animation classes and programs for kids of various ages. 

The arts center is widely recognized as one of the country's most exclusive performing and visual arts programs. The Interlochen Center for the Arts animation program lasts 3 weeks and is open to all high school students, held on its distinguished campus in Interlochen, Michigan.
Animators of all levels are invited to learn the real-world process of how animated works are built, from pitch to finished product. Students get access to the latest in animation technology.
The Interlochen Center for the Arts is also renowned for its mentors, guest artists, and visiting instructors, which include world-famous directors, professionals from leading animation studios, and even Emmy Award winners.
By the end of the class, students will have created their own short films that are shown in the 180-seat projection theater. To apply for the program, prospective students need to submit a portfolio sample and a letter of purpose.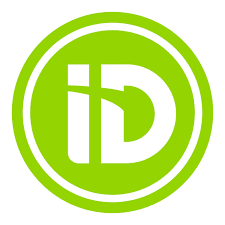 iD Tech originally started in the '90s as one of the very first tech camps but has grown from a fledgling start-up into a global educational leader. It provides STEM education for over 50,000 kids each year.
There are a wide variety of animation options available, with topics ranging from video editing and graphic design to Adobe Animate to 3D modeling and 3D animation. There is even an all-girls course for Snapchat filter animation. iD Tech also offers its signature line of one-on-one classes and training in various technology fields.
It recruits only the highest level of animation experts to guide learners ages 10 to 19 in its virtual and in-person classes. The in-person animation programs are held at different college campuses across the world, including in nearly half of all U.S. states. 
The online option provides an incredible level of flexibility, as students can choose from one to twelve one-hour courses.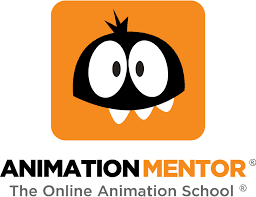 With mentors straight out of leading animation studios like Pixar, DreamWorks, and Disney, you can rest assured that you're getting the very best in online animation lessons. Animation Mentor is for teenagers 14 and up, and its classes are geared toward reaching a professional animation career. 
That does not mean, however, that only seasoned veterans can apply. Its Maya Workshop, which extends 6 weeks, can take total beginners from the ground up, providing engaging one-on-one instruction on how to use the award-winning software to produce 2D & 3D animation, plus game and character animation and design.
The Animation Basics program (12 weeks) delves further into the foundations of the art, as well as current best practices and workflows at leading animation studios.
The school provides exclusive ongoing access to professionally created character rigs and assets, so students can gain real-world, hands-on experience and tech skills that transfer to the industry.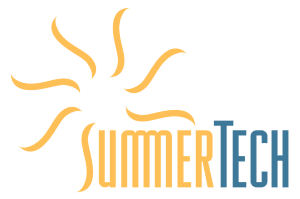 SummerTech has flexible computer animation classes, with day and overnight summer camps in New York and Massachusetts. The summer programs are fully customizable to meet families' scheduling needs. 
You choose how many sessions you'd like and if you want to pick up your child in the evening or night. It provides children with the perfect level of immersion and experience and helps parents adjust to busy family schedules.
After learning the basics of animation, students from ages 10 to 17 move on to more advanced courses in game design, 2D Animation, and 3D Modeling. Through project-based learning, participants put their skills to the test as they develop games and movies.
Using the Toon Boom Harmony software, you can learn western animation styles similar to those of Disney and Nickelodeon, as well as Japanese anime and manga. Between lessons, there are fun outdoor activities and social time, plus daily lunch and dinner for all campers.
Overnight campers stay in comfy dorms and can have a delicious breakfast as well. Electives are also available, with fun gaming sessions in Minecraft or relaxation with yoga.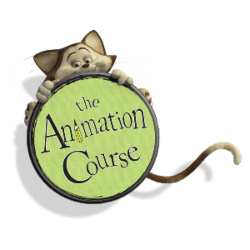 The Animation Course is a virtual 12-week class for children ages 11 to 18. it teaches the fundamentals of drawing all the way to the most advanced computer animation techniques. This animation school has spring, summer, and fall courses available to work around school schedules.
Those who can't participate in the live classes can watch the class recordings and still receive one-on-one teacher feedback and grades.
Led by former Disney animator Chad Stewart, it starts with an Intro to Animation, then moves on to teaching physics, storytelling, and other skills.
They cover details not often seen in other online courses, such as drawing for animation (the particulars of drawing people/animals in an animated world), rigging, modeling, and comics and cartoons. At the end of the program, groups collaborate to create a joint film project.

The Arts Film Academy provides a cost-effective choice for kids ages six and up. These online 2D and 3D animation classes can be scheduled to meet your needs, with weekday and weekend options.
Students meet from two to five times per week. It all starts with the history of hand drawing, and the coursework covers up to learning about the latest in computer-generated imagery processes. Advanced topics include pixelation, stop motion and rotomation.
Prices at the Arts Film Academy can't be beaten, as students can take part in a month's worth of classes (up to five classes per week) for under $50. This is a great option if your child is interested in exploring the world of animation and learning more than just the fundamentals.
They also offer online digital art and video editing classes in case you want your child to pick up other skills.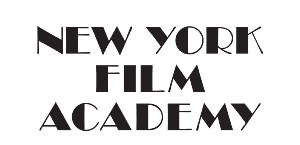 The New York Film Academy provides a hands-on, immersive program led by some of the most creative minds in the industry. It offers 3- and 4-week 3D animation classes held at exclusive campuses in New York City, Los Angeles, and Boston, as well as a special 4-week online program.
Their highly qualified and experienced faculty can teach everything from visual effects, art, 3d modeling, and even the theory behind it all. Under the guidance of industry experts and leaders, students gain practical experience in compositing, modeling, rendering, and more.
These are stimulating courses, and students can use the Oscar-winning software Maya for in-class workshops and labs. Upon successful completion, students will feel more confident in their animation skills.
The New York Film Academy is one of the world's most celebrated arts academies, and its animation program is quickly becoming one of its strongest tech offerings.