Chess is a great way for children to increase their creativity, critical thinking, and IQ. Through this classic strategy game, kids can learn to engage with their world strategically and achieve at a higher level. Traditional instruction involves meeting in real life in a physical location with a trusted teacher.
Thanks to the power of the internet, kids of all ages around the globe can learn chess from the comfort of home with a massive selection of international grandmasters. The number of available online chess classes is huge, but we've narrowed the list and included some highlights here.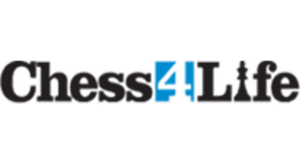 Online chess lessons through Chess 4 Life can help children improve their skills on the board, learn valuable life skills, and have loads of fun in the process. Children ages 5-17 are welcome to join and take their game to the next level.
Chess 4 Life offers a monthly subscription for $139 that includes a dedicated chess coach with a small class size. You can see progress tracking through an achievement chart and a progressive curriculum that grows as the student does in their ability.
Kids can also join in on weekly, NWRS-rated tournaments every week starting at $20. Here they'll be paired with opponents of equal skill and receive a live coaching analysis for their playing.
Upon joining, children receive an assessment and placement in the program based on their skill level. From here, a custom program is created and administered, guiding kids from beginner to champion-level players.

Magnus Chess Academy has helped over 100,000 children between 4-14 learn to play chess online. Through a mixture of live lessons, practice games, engaging puzzles, and chess tournaments, kids learn all about the game of chess and improve in and out of the game.
Small class sizes mean that children get the individual attention they need with a maximum of 8 students per online group. Students gather and compete with a unique, secure Chessable Classroom, which provides them with one platform for everything included.
Students can communicate, practice, and participate in tournaments all in one spot, with no need for extra software. There is currently a special to attend a trial class with Grandmaster Johan Hellsten for only $5 to see what the platform is all about.
If Magnus Chess Academy seems a good fit after the trial, kids can attend half-day sessions for $39. More advanced students can attend tournament prep courses once they are ready for $140. They have in-person chess camps in states like Maryland and Virginia.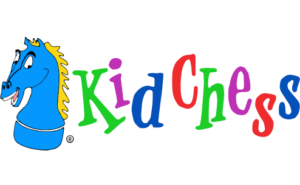 Since 2016, Kid Chess has been bringing fun and learning to kids everywhere. Through its network of after-school programs, seasonal camps, and private chess classes, Kid Chess has something to offer kids at every stage of their chess journey.
The best offering Kid Chess has private lessons and they are great for any kid who wants to take their game to the next level. Each class provides a one-hour, dedicated coaching session with one-on-one attention and a plan for development.
Single sessions can be purchased for $50, 5 for $200, or 10 for $350. This is a great value for the service provided, especially at the 5 and 10 lesson levels.
Attending a Kid Chess-sponsored event, camp, or private chess lessons can teach kids critical thinking, give them the confidence they need for everyday life, and provide them with the chance to engage in competition.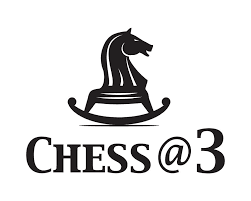 As the name suggests, Chess at 3 offers children as young as 3 the chance to start their chess journey online from the comfort of home. The unique storytelling system engages children in the core concepts of chess by immersing them in a fantasy world.
Chess at 3 employs dozens of tutors who act as guides through these fantasy worlds as fun and interesting characters. Through the use of modern video chat technologies like Skype, Zoom, and FaceTime children can learn the ropes of chess through a free Lichess.org account.
One-on-one lessons are available at $80/hour and group lessons are $60/hour per child. Contact Chess at 3 for more information and to set up a meeting for your child.
Children in the U.S. and all around the world are welcome to join with the convenience of online lessons. If you live in a big city like Los Angeles or Chicago, you can get an in-home private tutor for your child.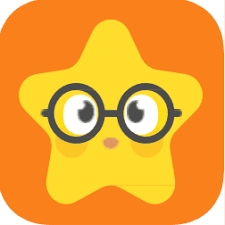 HobSpace puts the lessons of grandmasters at the fingertips of children with one-on-one online instruction. Through its fully detailed curriculum, kids learn everything about chess to make them highly effective players and strategists.
Every subscription through HobSpace gets the same individualized treatment and curriculum covering the attack, defense, castling, mate, and everything in between. This will make you a fully-rounded player and more confident off the board.
Tournaments are held every two weeks for students to test their skills and play against similarly skilled opponents. The competition encourages children to think creatively and plan ahead, utilizing the lessons provided by the professional instructors of HobSpace.
Classes at HobSpace include everything in one package. Anywhere from 36-76 hours of personalized training, test and review sessions, practice and analysis, and tournament play.
Packages range from $864 for 36 hours of training to $1,468 for 76 hours which provides substantial savings.

Chess Klub offers online one-on-one classes 7 days a week year-round and group classes once a week. The service provided includes regular opportunities for tournament play, homework, and assignments to stay sharp between lessons and improve in downtime.
There is a great online community at Chess Klub that allows kids to connect with one another, solve puzzles, and follow along with recordings of classes for continuing education. This is included as part of the free klub membership.
Kids are given regular feedback about their progress and action steps to improve their play every step along the way. All advice is provided by one of over 35 grandmaster instructors who work with Chess Klub to give the best experience possible for kids of all skill levels.
Children 5 and older are encouraged to take a free assessment and start where they're comfortable. Multiple chess tournaments are hosted each month.

International Chess Academy has been helping children learn chess for years and this includes their online course options. The Chess School has intensive chess courses designed to take an absolute beginner to an intermediate level of competency within 12 weeks.
Tuition for ICA Online is tiered based on how many hours per week you want your young student to get. One hour per week is $330, 1.5 hours is $435, 2 hours is $490, and 3 hours is $600. All courses are 11 weeks long and include easy access, video lessons, club tournaments, and so much more.
The social aspects of chess are really highlighted with a course from ICA. Semesters are offered year-round and the spring semester begins in March and runs through May.
Children ages 6-16 who wish to sign up should check out ICA for a comprehensive, all-in-one program to learn all of the fundamentals of chess.