If your child is a future scientist or a young tech wiz, it's a good idea to fill their summer vacation with home experiments, nature walks, and educational TV shows. Entertaining an active and curious child all summer is no small task.
But you don't have to do it on your own! There are many STEM summer camps in San Francisco where your child can experiment, explore, and expand their horizons. These STEM camps can be quite fun and help your child develop a love for a career in one of these fields.
If you live in the Bay Area and want to find the top summer programs for your little scientist, check out these hand-picked options.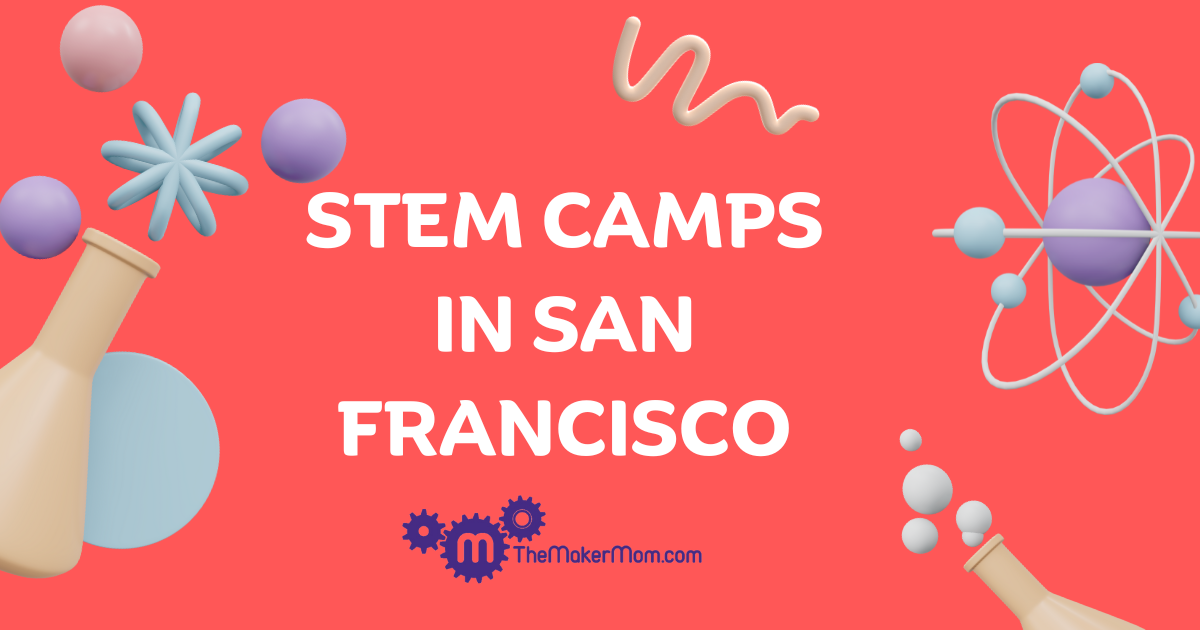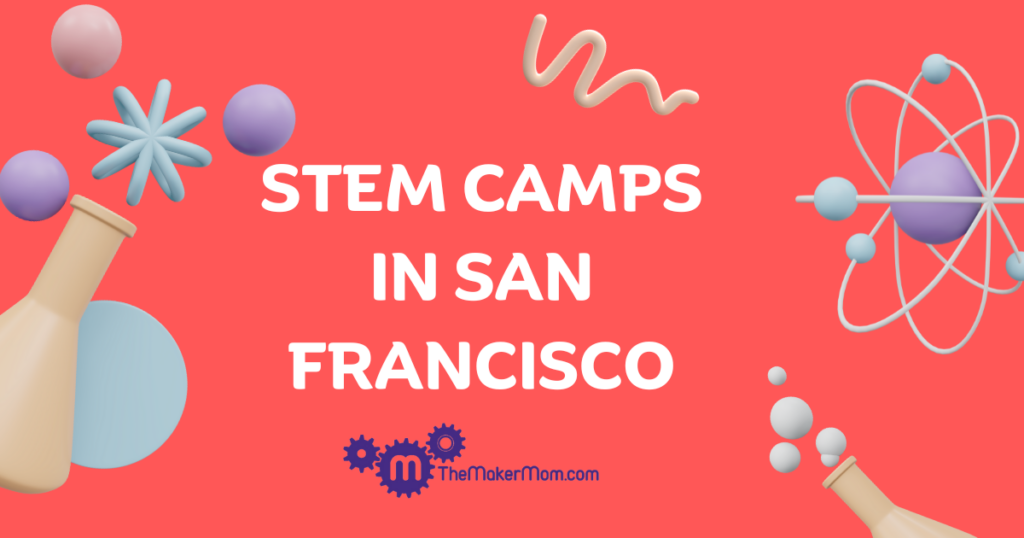 1. Steve & Kate's Camp
Steve & Kate's lets kids take the reins and choose their own activities. Their philosophy resides in the belief that allowing kids to decide fosters confidence and creativity while letting them learn from their mistakes. 
They have tons of exciting activities, including stop-motion animation, coding, robotics, baking, tinkering, and more. They have 43 years of experience inspiring and educating campers, so your child will be in good hands with experienced staff!
The summer day camps are open for kids ages 4 to 12, and you can either choose to pay for a day pass for a chosen number of days or a full summer pass. They have two locations in San Francisco and several in the surrounding cities.
2. Tech Know-How Summer Camps
Designed for young engineers and programmers, Tech Know-How summer camps can help your child develop an interest in technology. Camp themes include Lego Robotics and Game Coding, Minecraft Builders, Roblox, and Girls Tech Academy. 
Kids design and build projects as a team with other campers. The Tech Know-How staff are always adapting their curriculum and using the latest technology to create their lessons. They've been inspiring young tech enthusiasts for over 29 years now.
Children aged 5 to 13 can attend any of their locations in San Francisco, Oakland, San Jose, and other cities around the Bay Area. Tech Know-How has four and five-day camps with added options for extended care, morning care, and sibling discounts.
3. San Francisco State University Kids Camp
San Francisco State University offers six weeks of summer fun for students on the campus at the Mashouf Wellness Center. Each week at the SF State University has a different theme, and you can sign up for one or multiple weeks. 
There are learning activities centered on nature, science, and adventure. There's also a memorable field trip for each session, with visits to the California Academy of Sciences and Muir Woods. Besides field trips, kids also get to play outdoor games, plan experiments, and make art projects. 
There are exciting facilities like a swimming pool and an indoor climbing wall. The summer camp takes place from 9 a.m. to 5 p.m. and offers early drop-off and late pickup. 
4. California Academy of Sciences Youth Programs
The California Academy of Sciences has awesome STEM youth programs, like their Science Action Club and the Careers in Science internship. Through the club, they provide schools and organizations with the materials and training to teach students about science. 
Organizations around the country include the club in their programs, and it's easy to find one near you on the Academy's website. It's designed for grades 5-8, and topics include Bug Safari, Cloud Quest, and Bird Scouts.
The California Academy's other Careers in Science internship program lets high school students work at the Academy and gain skills to help them start a STEM career. They also have a youth movement called Youth Action for the Planet, where teens work together to make a difference and help the planet.
5. Fleet Science Center's STEM Camps
Kids can use their creativity and problem-solving skills at Fleet Science Center. Their STEM summer camps run year-round with exciting themes like Winter Wonderland, Earth, Sky, & Beyond, Uncover the Mystery, and more. 
They offer camps for young students from pre-K to 6th grade, with experiments, activities, and projects adapted for the age group in attendance. The camp drop-off and pick-up are at the museum. 
Camp sessions range from three to five days long, and camp time is from 9 am to 4 pm each day. If you're a member of the museum your child gets a nice discount.
6. Aquarium of the Bay Summer By the Bay Camps
Is your child an aspiring marine biologist? Ocean lovers ages 9 to 12 will enjoy the Summer By the Bay at Aquarium of the Bay. Kids observe marine life in the aquarium and on the coast and learn about the environmental issues facing our planet. 
With hours from 10 am to 3 pm Monday through Friday, each of the 3 camp sessions is two weeks long and covers STEAM topics. The museum is located at PIER 39 and Beach Street in San Francisco. The aquarium also offers free lesson plans to young students who want to learn from home as well as virtual tours.
7. Randall Museum Summer Camps
Whether your child loves art, science, technology, or sports, Randall Museum has a summer camp for them. The museum offers morning and afternoon workshops, and each class has different activities. 
So, your child might be swinging a racket in the tennis clinic in the morning and building robots in the afternoon. Each workshop has a specific instructor, so your child can participate in the workshops that interest them the most. 
Some classes include The Chemistry of Cooking, Mixed Media Magic, Inventor Lab, Legos and Robots, and more! Randall Museum offers one and two-week programs for kids ages 8 through 12. 
8. Marine Science Institute's Summer Marine Science Camp
With a focus on the ocean, this marine science camp at the Marine Science Institute allows kids to experience science first-hand. They'll get a chance to head out on a research vessel, observe sea creatures, and take part in marine science activities. 
The one and two-week sessions (depending on grade level) are designed for students entering kindergarten to 8th grade. All the science camps are focused on ocean topics, with themes like Underwater Investigators, Marine Explorers, and Plankton Pioneers. 
Be on the lookout for their other school holiday camps during the spring break and Thanksgiving weeks. 
9. Renegade Girls Tinkering Club Renegade Summer Camp
Renegade Girls Tinkering Club aims to motivate young girls to explore STEM through tinkering and building. Renegade Girls has coed summer camps and girls-only camps for inventors in grades 1 through 5. It's a charitable organization that provides programs for low-income students and gives them a solid STEM foundation.
Campers are encouraged to work on projects, take things apart, and be as messy as they want! They'll also participate in games and recess time. Kids will learn from the camp leaders and enjoy the friendly atmosphere while participating in a variety of activities.