Photography is an excellent way for children to embrace creativity while exploring their world. It teaches the importance of practice and the rewards that come from repetition and provides a lifelong memory every time they press the capture button.
Learning photography is easier than ever thanks to the abundance of technology and instant access to information. Kids from all over the world can quickly go from knowing absolutely nothing about a camera to novice photographers in a matter of just a few hours a day of dedicated study and practice.
Gone are the days of hoping for an elective class in school to pursue this fantastic skill. Now children can just sign up for online photography classes and get learning right away. These are classes for kids that can show them just how easy it can be to learn photography.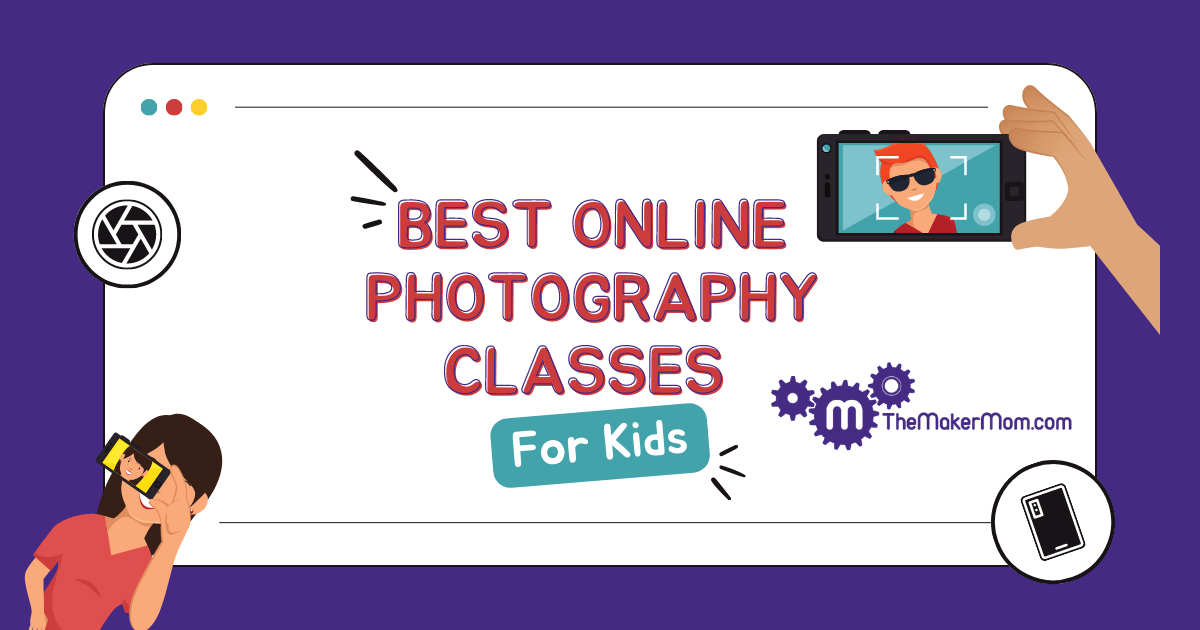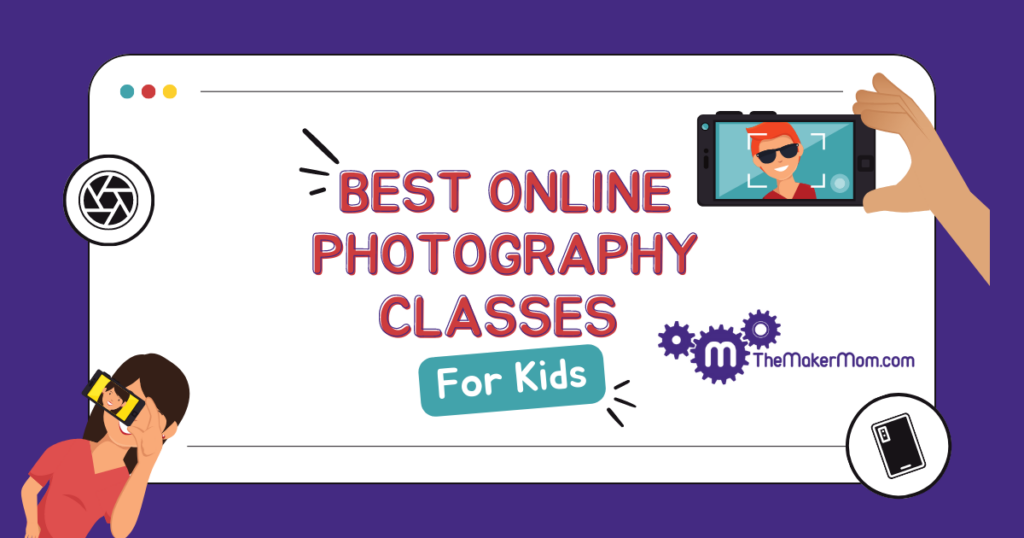 1. Photography 1 by Outschool
Outschool is an online learning platform that covers a wide range of topics, including English, math, arts, coding, and everything in between for students K-12. For one fee upfront, kids get instruction from a professional photographer over 8 sessions that are 45 minutes long each.
The Photography 1 course by Outschool is a fantastic introduction to photography brought to kids by Tamea, a professional photographer who has published work in publications around the world. 
This is a traditional 101-level course that starts from the most basic information about modern cameras but will quickly have students taking awesome photos and working on projects for the following weeks.
The price is just $110 for all 8 sessions, which is a sensational value and a great opportunity for any kid to get started.
2. 365 Days of Photography
The 365 Days of Photography course offers a yearlong deep dive into the fundamentals of photography as instructed by Kevin LJ, an award-winning professional photographer. For a one-time fee of just $99, students can get access to the full curriculum.
Courses are unlocked every day over the course of 12 monthly units so kids can learn at a slow, steady pace and maintain the knowledge for the long haul. Students begin with the most basic concepts, such as how a camera takes a picture, how to hold the camera and use natural lighting, and how to adjust basic settings on their camera.
From here, things progress steadily to the point where any student will be able to take on assignments and complete them with their own style utilizing the skills mastered over the previous year.
3. Udemy Photography for Kids
Udemy is an on-demand video learning platform that covers every educational topic under the sun that a person might want to learn about. You pay a one-time fee and get unlimited access to the on-demand videos and lesson materials from their selected online photography courses.
In this Udemy Photography for Kids course, children can access 2.5 hours of video, articles, and downloadable resources. They also receive a certificate once they have completed the course. This course goes over the very basics, from the history and technique of photography to learning best practices for composition and shooting techniques.
There are 12 projects to complete throughout the course, and each one builds upon the last to create a solid foundation of the basic skills necessary to take good pictures. The instructors Phil and Anthony Ebiner, are available for questions through Udemy and are both attentive teachers.
4. Kids Photography Academy
Kids Photography Academy aims to help kids spark curiosity, boost confidence, and build new friendships with their online photography classes.
Through a series of self-paced photography courses designed to be used whenever convenient, kids learn all about the basics like aperture, shutter speed, depth of field, and ISO. 
For right around $100, you get 24 weeks of unlimited access to a full course of material that includes videos, ebooks, and assignments to complement them.
If you're interested in giving your young future photographer the benefit of one-on-one instruction, you can sign up for private lessons from the creator of Kids Photography Academy, Janet Pliszka. This kind of concentrated teaching is fantastic for children who show a genuine desire to learn photography and want to develop it as a lifelong skill.
5. Outschool – Manual DSLR Photography 101
Outschool also offers the Manual DSLR Photography 101 course taught by Katherine Causby Photography. This is a course intended for teenagers who have a basic understanding of how a camera functions but want to dig deep into the manual features to improve their photography skills. 
For a one-time fee of $130, children get to attend a weekly, one-hour class with 3-6 other students maximum. Over the course of 5 weeks, teens briefly cover the basics before diving straight into the power of shooting on a DSLR in a manual setting.
They learn about using light, shutter speed, and ISO to make informed creative decisions when snapping their next masterpiece. The lessons are intended as a crash course into the finer points of manual control and are intended as a lead-in for future photography learning.
6. Sharp Shots Photo Club
Sharp Shots Photo Club shows the power of the interconnected world we live in. This popular online platform began in the U.K. as an in-person way for kids to learn about photography with other enthusiasts and has since developed into a thriving online community.
There are courses offered for kids between the ages of 7 all the way through to teens. For true beginners ages 7-11, there is an 8-module course that includes lifetime access for only $65. Teens can get a combo beginner and intermediate course with lifetime access included for $99.
Along with lifetime access to course materials, children who want to be part of a community gain access to Sharp Shots Photo Club's closed Facebook group. It's a chance to meet other young photographers from around the world and share ideas.
7. Photo Club 247
Students ages 9-13 are welcome to join in the fun at Photo Club 247. Through a one-time fee of $29, kids get lifetime access to the full library of course material available. It comprises 15 bite-sized lessons, 20 fun activities, and worksheets that can be downloaded for print.
If your child would like to be a part of the community, they can join the members-only section of Photo Club 247 for only $19 a month or $90 annually. This club gives kids exclusive, ad-free access to premium content, as well as a custom profile to post updates about their progress as a photographer. It's a great way for kids to be a part of a community and improve their craft.
8. Photo Uno
Photo Uno began as an in-person photography course for students in and around New York City. It was only recently that they started to offer an online course geared specifically for beginners.
This complete, on-demand introductory course is a great one-stop solution for beginners. For a one-time fee of $89, children get access to all 6 units of this comprehensive 101-level option. On-demand means they can learn at their own pace, whenever it is convenient, and they'll be able to start wherever they already are skill-wise.
It's suited for anyone no matter their skill level, even if they've never picked a camera. The course lays the foundation for years of practice and further study of this art.