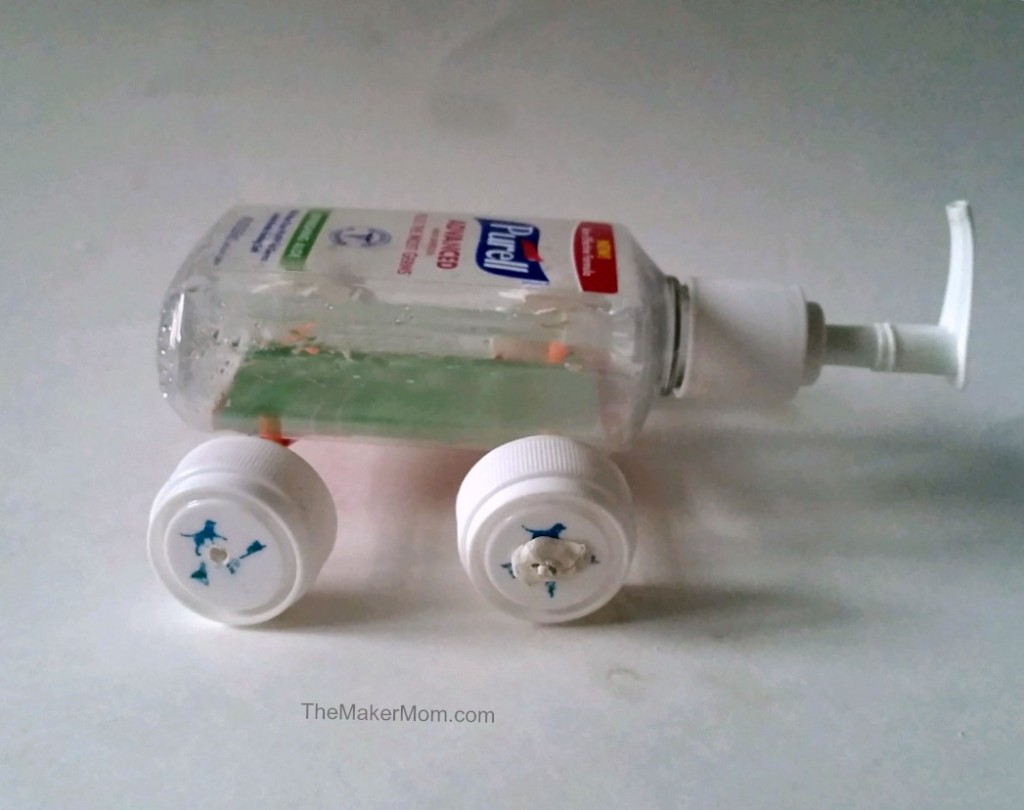 I'm pleased to bring you a fifth activity, a DIY toy car from a plastic bottle, as part of my relationship with GOJO Industries, the makers of PURELL® Advanced Hand Sanitizer.
GOJO and I believe in the power of creative experiences that put hands first. PURELL® Hand Sanitizing Wipes clean away the illness-causing germs, but not the fun. In this activity, we've turned our empty bottle of hand sanitizer into a car. It's easy to do. When the bottle is empty, the car can serve as a toy until you decide it's time to remove the pump mechanism and recycle the bottle.
Making the car provides an opportunity to explore simple machines, namely, the combination of wheels and axles. An axle and wheel is one of six fundamental simple machines that make it easier to move, push, or pull objects over a distance. An axle is a rod, fixed in position or able to rotate, that is inserted in the center of a wheel. If you have a toy car, you can look at the bottom and locate two axles and four wheels. Perhaps you can even take it apart and get a better look (be sure to put it back together).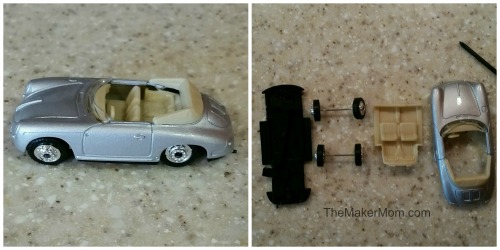 Make a DIY Toy Car out of an Empty Plastic Bottle of PURELL® Advanced Hand Sanitizer
Please note that there is one step that requires adult involvement and the use of an electric drill. But other than that, kids can run (or roll) with this on their own.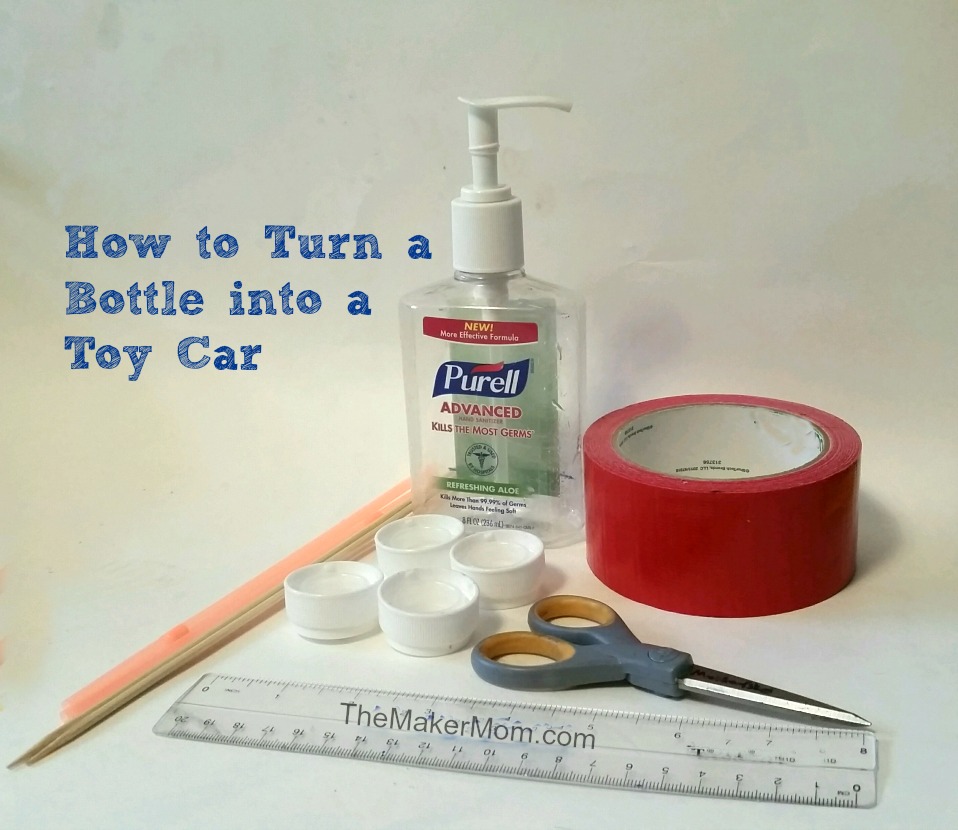 Supplies
An empty bottle of PURELL® Hand Sanitizer (8 oz.)
2 drinking straws
2 wooden skewers
4 identical plastic caps (such as from water bottles)
Scissors
Drill with a set of drill bits
Duct tape
Air-dry modeling clay
Stickers, glitter glue, paint pens (optional)
Prepare the Materials
Have an adult carefully drill small holes in the center of each of the caps so that a skewer can be snugly inserted inside of it. The skewer should not be able to rotate freely inside the hole.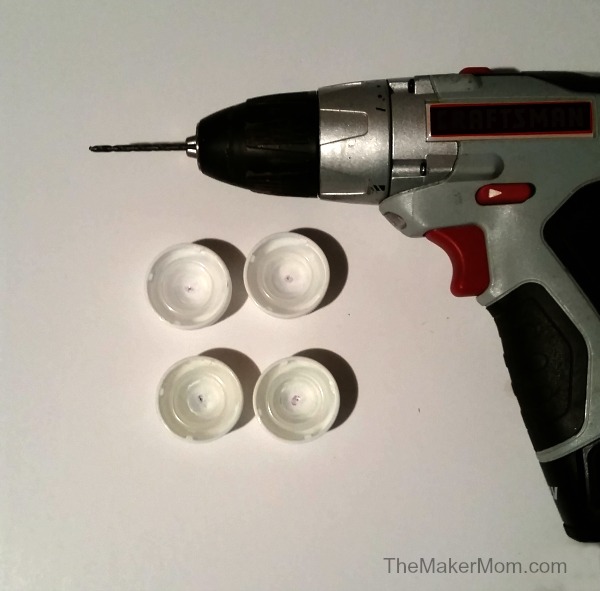 Cut each straw so that there is about 2 cm of straw sticking out on either side of the empty PURELL® Hand Sanitizer bottle.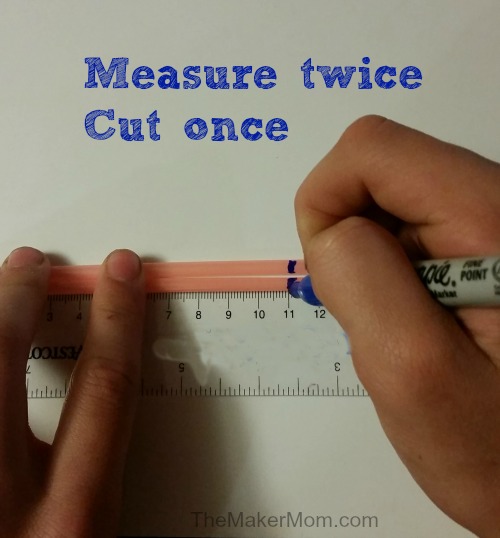 Cut the skewers so that they are both about 4 cm longer than the straw.
Build a Toy Car
Tape one of the cut straws parallel to the top of the empty PURELL® Hand Sanitizer bottle, but about 2 cm below it.
Place a bottle cap on one end of a skewer
If you don't get just the right snug fit when you place the skewer (axle) in the wheel (alas, we didn't), use a bit of air-dry clay on both sides of the wheel to plug up the empty space.
Slide the empty end of the skewer through the straw.
Attach the second wheel, using clay as needed.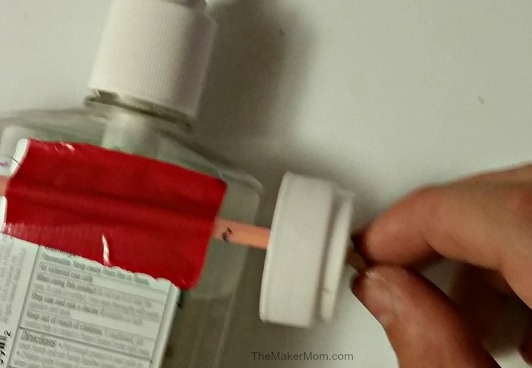 Insert the other skewer/axle through the second straw.
Let the clay dry for 24 hours before moving the car.
That final step may be the most challenging part, but I speak from experience when I tell you that it's important to let the clay dry before spinning the wheels of the car.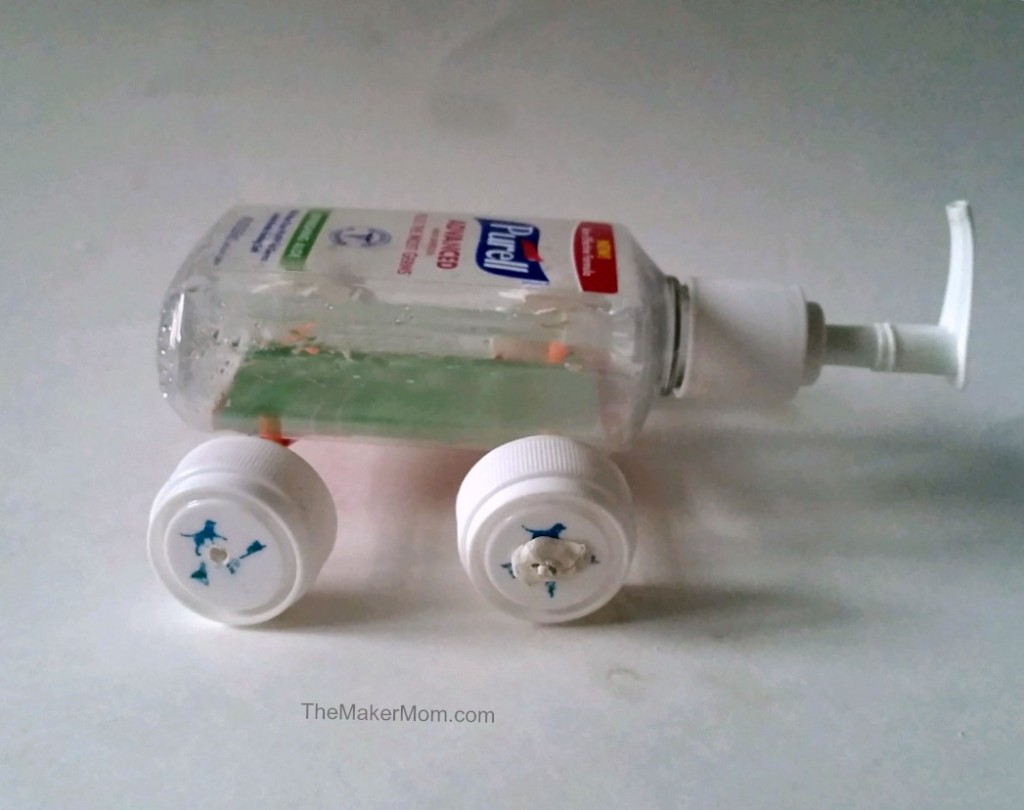 You are now ready to roll, but first make sure you clean and sanitize your hands with PURELL® Hand Sanitizing Wipes.