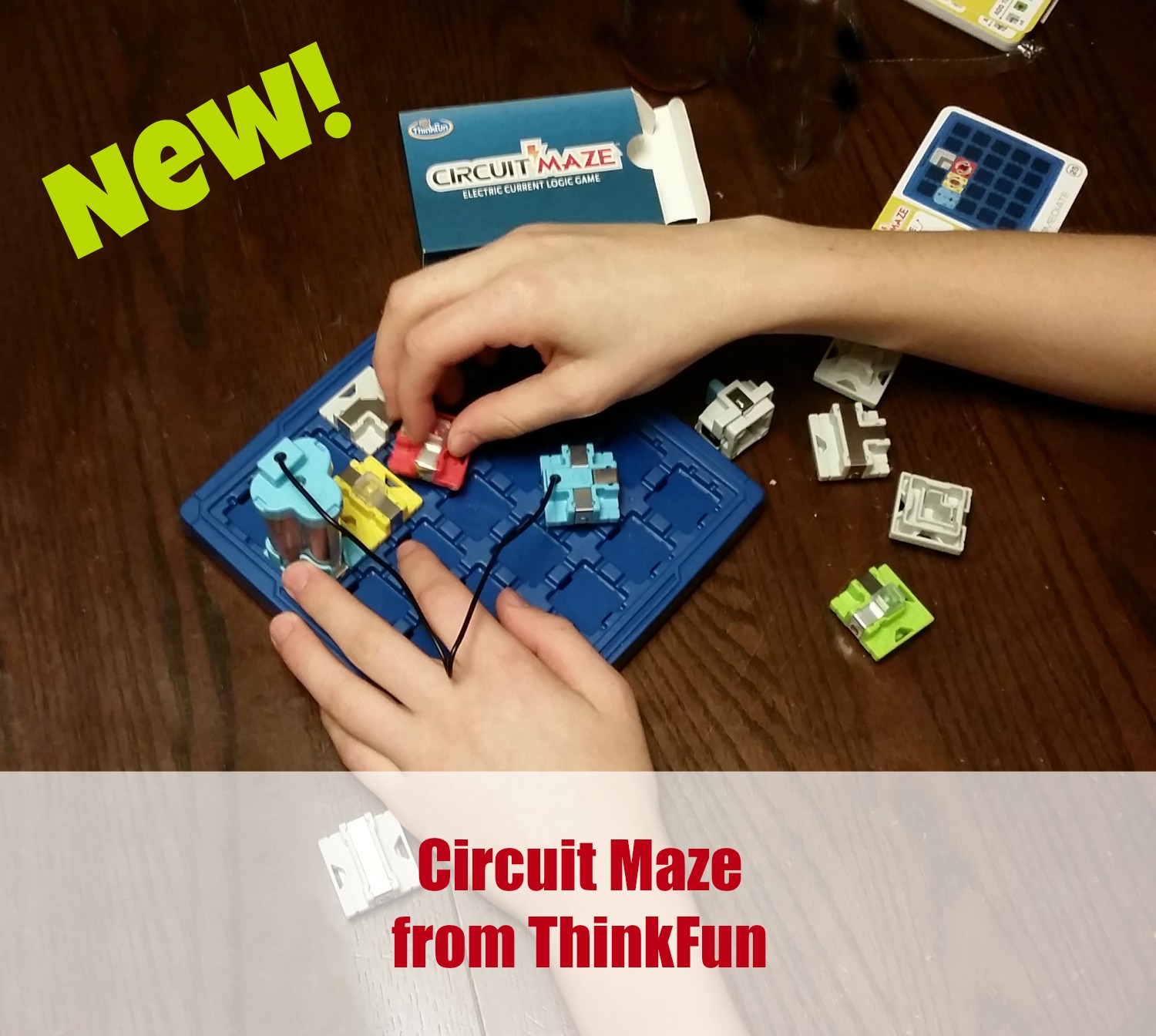 It's always fun to give the old noggin a workout with ThinkFun's games. So we were excited to try one of their latest, Circuit Maze
Circuit Maze is the newest addition to ThinkFun's family of classic logic puzzles like Laser Maze and Gravity Maze (affiliate link), which is a hit in our house.
Circuit Maze consists of a playing field, tokens that players need to strategically place on the board to meet a given objective, challenge cards and a booklet of instructions that also provides basic electronics lessons.
In this case, rather than manipulate light or a ball, the player is challenged to create a working circuit. The circuit lights up when the challenge is met. It's a fun and immediate reward for the effort. And it does take some effort.
The game includes 60 challenges at three levels: beginner, medium and difficult. Each challenge is listed on a card with its solution printed on the flip side.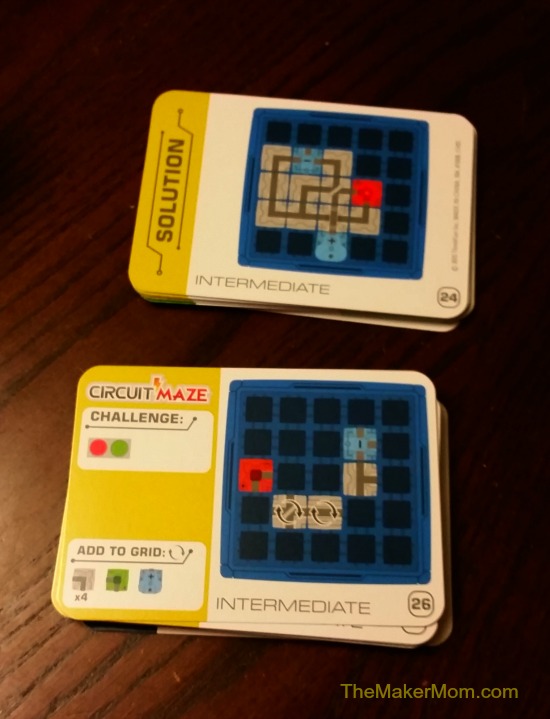 I've long described myself as more of a lateral thinker than a logical one, so I'll admit this game designed for ages 8 and up challenged me. The Maker Teen had an easier time of it than I do. Our review set had an extra challenge in that it was tricky to place some of the game tokens properly on the board. Before I had a chance to share this feedback with the brand, they reached out to me, letting me know that they were aware of the issue and noting that the game that will appear on store shelves will be tweaked to prevent the problem.
Note that this game requires AAA batteries.
What we Like about Circuit Maze
It's not shocking that we like this electrifying game. Honestly, though, the aspects we liked can be applied to many ThinkFun games:
Circuit Mazes makes you think. Similar to coding, it encourages logical thinking and problem-solving. As the level of challenge escalates, it takes persistence and maybe a bit of patience to achieve success. Success is sweeter when you have to work for it.
The game requires attention to detail. This applies not only to understanding the challenge cards, but making sure the tokens are placed in a way that allows the electricity to flow in the proper direction.
It can be played alone or with a friend/parent. For the under-10 set, I think a parent would be a welcome partner for Circuit Maze. (Or in my case, my teen is a welcome problem-solver.)
Circuit Maze provides enough challenges that they probably won't all be solved in one sitting, so it has a lasting life.
It's screen free. Yes, I know there's are loads of fantastic, fun and educational screen-based activities, but I'm a fan of problem-solving in the physical world, especially for kids.
That brings me to my final point- there's no age limit on Circuit Maze. Anyone looking to flex their logical muscles stands to gain from a cranial workout with ThinkFun.