Learning to code can help kids develop important technical skills, soft skills, and creativity. These classes provide a fun and interactive environment where students learn valuable things that can also benefit them academically in other areas.
It can also bolster their college application, especially if they're applying to a STEM program. Coding classes are the perfect way to invest in your child's future and set them up for success in this tech-driven world.
These are some of the top coding classes for kids who have a curiosity about computer programming or simply want to expand their coding skills.
1. CodeWizardsHQ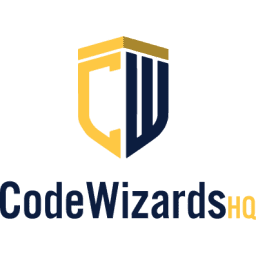 CodeWizardsHQ has a fun and exciting series of coding programs for kids ages 8 to 18. Students are divided by age groups (8-10, 11-13, and 14-18), as well as by three different levels, ranging from beginner to advanced wizards. Your son and daughter can find the perfect spot in one of the program's 6 to 12-week courses. The 55-minute classes are held once or twice a week, depending on the specific program.
These classes are focused on real-world skills and challenges, and the majority of the class time is spent coding. Depending on their skill level, students usually start with an Intro to Python before moving on to more advanced topics like object-oriented programming, APIs, and DevOps. There are also classes on Minecraft and Roblox for kids who love these games.
There are a plethora of other features as well, including 24-hour access to the platform, class recordings, one-on-one help, plus weekly progress updates for parents. The instructors are top-level and trained specifically for online teaching.
If you're looking for an easy-to-follow and structured program for your children, CodeWizards is the right choice.
2. iD Tech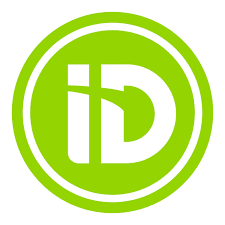 iD Tech is a major name in STEM education and is renowned for its collaborations with tech industry leaders and distinguished universities like Harvard and Wharton. Its online coding programs serve students ages 7-17.
iD Tech bolsters a huge selection of technology classes on languages like C#, C++, Javascript to advanced subjects like artificial intelligence and virtual reality, plus game-focused options like Roblox and Minecraft.
Their 2-hour classes meet once a week for ten weeks, as well as summer camps that meet Monday to Friday for two weeks. These courses are open to all experience levels, and its teaching staff features professionals recruited from elite universities.
Besides their virtual classes, iD Tech partners with universities and schools across the US to host STEM summer programs for students on their campuses. It's a pioneer in the education world, having run its tech first camp in 1999. Scholarships are available for qualifying students.
3. Coding with Kids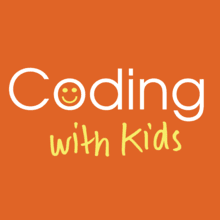 Coding with Kids offers a unique brand of instruction, as it provides two different styles of coding education. Its Coder's Pathways course teaches specific topics and languages, while Coder's Ladder is a comprehensive multi-year curriculum.
The academy offers small group classes for students ages 5 to 18, with each online class meeting once or twice a week for 6 to 10 weeks. Each session last 1 hour to an hour and a half.
The Coder's Pathways courses cover topics like Minecraft, C#, and web development. There are beginner, intermediate and advanced levels available for each, and they run year-round.
In Coder's Ladder, students start at level 1 and then move through the school's multi-year, progressive program. It covers the fundamentals all the way to developing full-stack web applications and more. If you prefer your children to have a more personal and customized learning experience, choose their private classes where they get their own instructor.
Coding With Kids is a trusted partner of many high schools in the U.S., teaching computer science electives and ap classes.
4. CodeAdvantage

CodeAdvantage offers a variety of online coding classes for kids as early as 5 years old. They're renowned for being engaging and interactive and feature topics young coders will love. Most courses in its 8-week programs last one hour to 90 minutes.
Their Intro to Coding introduces the basics of coding through games and interactive activities, giving first-time coders a good impression. They also offer more advanced options like their web and mobile app development course for older students.
They meet twice a week for 90 minutes and cover topics such as HTML, CSS, and JavaScript for building websites or Java and Android Studio for building mobile apps.
CodeAdvantage also offers private one-on-one tutoring, virtual birthday parties, online coding summer camps, and more. With enthusiastic instructors and a wide selection to choose from, you won't have any problems finding the right one for your child.
5. CogniCoder

CogniCoder teaches kids ages 8- 18 coding through Zoom classes. It provides learning in specific programming languages like Javascript and Python as well as more unique offerings like Game Development In Unity and a cybersecurity program.
The group classes typically meet once a week for an hour. They're quite dynamic, with the instructor using a combination of lectures, hands-on coding exercises, and projects to help students apply their knowledge. No experience is necessary, and CogniCoder prides itself on providing an engaging environment for your child's education.
In addition to group offerings, you can sign up your child for one-on-one tutoring sessions in case they need extra help or want to focus on a specific topic. These tutoring sessions can be scheduled at any time.
The groups remain small, between 4 to 10 students, so no one gets left behind. The courses typically tend to last around 5 weeks.
6. Tynker

One look at Tynker's course offerings, and you'll see why parents are crazy about the user-friendly approach to coding education. Its six-level curriculum is packed with games, puzzles, and more.
Students can expect to learn essential coding concepts and languages, including Scratch, Python, and JavaScript. Scratch is an ideal block-based programming language to teach kids, as it was specifically built for that purpose. Meanwhile, Python and Javascript are more text-based coding languages but simple enough for them to learn. They also develop critical thinking skills as they work on hands-on projects and create their own games.
Apart from group coding classes, Tynker also provides options for individual study and many tutorials. Monthly subscriptions are available with access to self-paced courses and exercises. Tynker has big-name partners like Mattel for its Barbie programs and NASA for its Moon 2 Mars program. Read our full Tynker review to learn everything it offers.
7. CodeCombat

CodeCombat is a website that teaches the love of coding through playing video games. It goes without saying that this game-based approach is a fan favorite for young gamers.
CodeCombat takes visitors on a journey through dungeons, forests, and deserts while teaching coding languages like Python, JavaScript, and HTML/CSS. There are several options for scheduling, including self-paced options that can be completed as slowly or as fast as someone wants. More advanced students can even take part in the CodeCombat AI League.
As they progress through the game-based challenges, students build a foundation and improve other personal skills like deductive reasoning and problem-solving. If you're a teacher, CodeCombat also offers resources for the classrooms and can help you teach computer science more efficiently.
You won't find as many kid-friendly coding websites that are better than CodeCombat.  They're also currently working on another project featuring Roblox, but it's not out yet. In the meantime, you can take a look at these Roblox classes.
8. CodeMonkey

Students will love this gamified learning platform. CodeMonkey has classes that are taught in K-8 classrooms all around the country. The programs have won numerous awards for being comprehensive, engaging, and above all, enjoyable.
You can choose from a variety of coding courses, and its home plan option offers the same curriculum taught in elementary and middle schools. Its beginner choices include basic computer literacy courses on things like internet safety and how to perform an internet search, and older students can progress all the way to chatbot development and server-side programming. It teaches CoffeeScript and Python, both of which are relatively beginner-friendly programming languages and have extensive real-world applications.
Progression through interactive challenges and exercises is a key component of their process. In addition to coding classes, CodeMonkey also offers resources for teachers, including lesson plans and curriculum materials. If you're homeschooling your children, this is a fantastic resource to use as part of your schooling.
9. CodaKid

CodaKid offers a wide range of self-paced courses and private lessons for students ages 5 to 18. It's the perfect destination for young coders looking to learn and grow without any pressures. From block-based coding for beginners to advanced topics like Python and game development for experienced students, it's got something for all.
CodaKid believes that one of the best ways to learn is by doing, so its content is filled with hands-on projects and challenges to apply what is taught.
They keep things entertaining through games, competitions, and interactive activities that make learning easy and simple. Instructors are carefully picked and screened to ensure they're passionate about teaching programming to younger kids.
So if you want to be ready to join the ranks of the next generation of tech leaders, check out CodaKid's wide range of individual-study classes.
10. Khan Academy

Khan Academy is a true pioneer in the world of online education. Founded in 2008 by Salman Khan, it has made learning more accessible for students worldwide while being completely free. There are no-cost coding courses on every kind of subject, including coding and other computer science topics.
Students can start with drawing and animation, then progress to things like making webpages through HTML/CSS and using jQuery. Khan Academy allows students to learn at their own rhythm, and the engaging video lessons make learning to code enjoyable. Its easy-to-use online platform can also be accessed from anywhere at any point, so there aren't any scheduling hassles.
This free option is great for individual learners that don't need a structured curriculum or assignments to advance, although project ideas are still provided.