Tynker is a premium service that teaches children how to code and provides them with other valuable life skills. Coding is a fantastic way to express creativity, increase critical thinking, and prepare kids for the future. Technology is inevitably linked to the future, and children who learn how to code at Tynker will have an advantage.
There are many services out there to teach kids programming, so what makes Tynker stand out? This review covers who Tynker is suited for, how it works, all of the benefits and features, plans and pricing, and advantages and disadvantages.


Who is Tynker for?
Children of all ages can benefit from learning to code. Tynker acknowledges this and encourages kids ages 5 to 18 to start their coding journey. If a child has shown an interest in coding and wants to learn more, Tynker has something to offer them, but it also works perfectly for kids with no previous coding experience.
Every child begins at Tynker with an assessment that places them in the portion of the program that suits them best. Kids can start with Tynker early on and progress throughout their adolescence. There are activities offered for specific age groups including 5-7, 8-13, and 14+, to ensure students are learning things at the right level.
Coding can grow into a lucrative career opportunity, and Tynker has lessons all the way through high school, including year-long AP-aligned courses.
The target audience at Tynker is students, K-12, but they also offer their services to educators. Tynker can serve as a complete computer science curriculum and includes all the tools and resources instructors need to succeed.
Tynker was featured on our list of coding classes for kids due to its quality, and you can find other programs just like it there as well.
How Does Tynker Work?
A well-structured curriculum provides the framework for every child's progress with Tynker.
The curriculum begins by teaching the fundamentals of coding in a fun and intuitive way. This addresses the core values that coding utilizes, such as ordering tasks, problem-solving, and computational thinking. They teach block-based coding with their own programming language that is built specifically for teaching kids.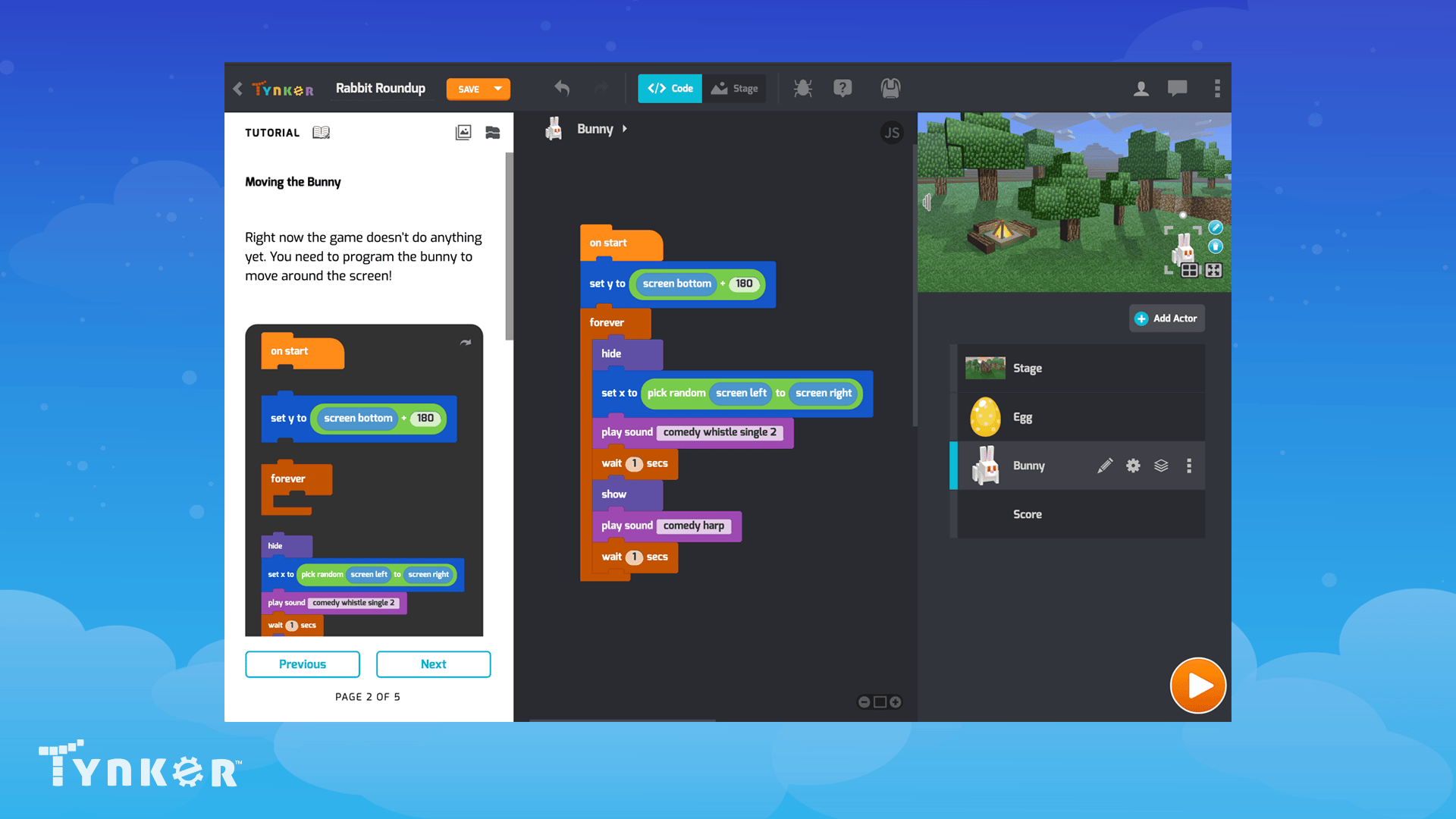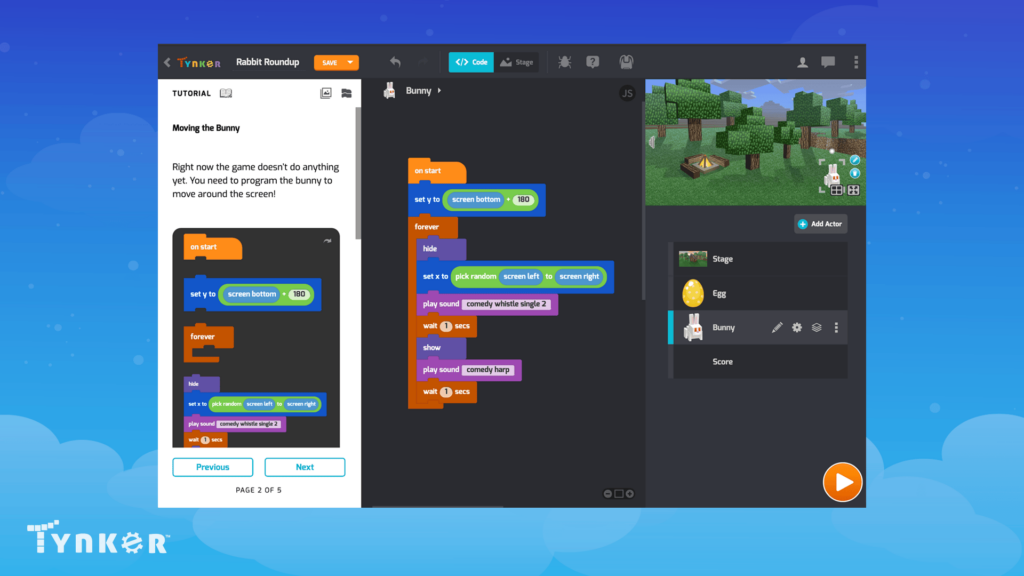 After children learn coding basics, they move on to more programming and work on real-world practical examples. At this stage, kids have the option to choose a specialty and begin to focus their studies on that area. There are lessons available in several disciplines, including game design, music composition, UI design, art, and interactive storytelling.
Once kids have chosen their specialties and attained a basic understanding of them, they move on to proficiency. At this point, all of the lessons are the nuts-and-bolts particulars for a chosen specialty. Proficiency serves as the starting point for mastery, and Tynker provides all of the tools to make this a reality.
At this point, they can create games, build simple apps, and much more. These simple projects ensure that kids don't forget what they learn and keep them engaged and working towards something.
Electives provide chances for advancement and certification after proficiency has been achieved. These are advanced computer science paths focused on image processing and art, Javascript and web development, artificial intelligence, and data science. Advanced-level courses such as these can serve as a primer for college studies.
The coding platform places children where they need to start, keeps them engaged, and provides them with the opportunity to succeed in and after college. Tynker is a program trusted by brands such as Apple, Google, Microsoft, and NASA.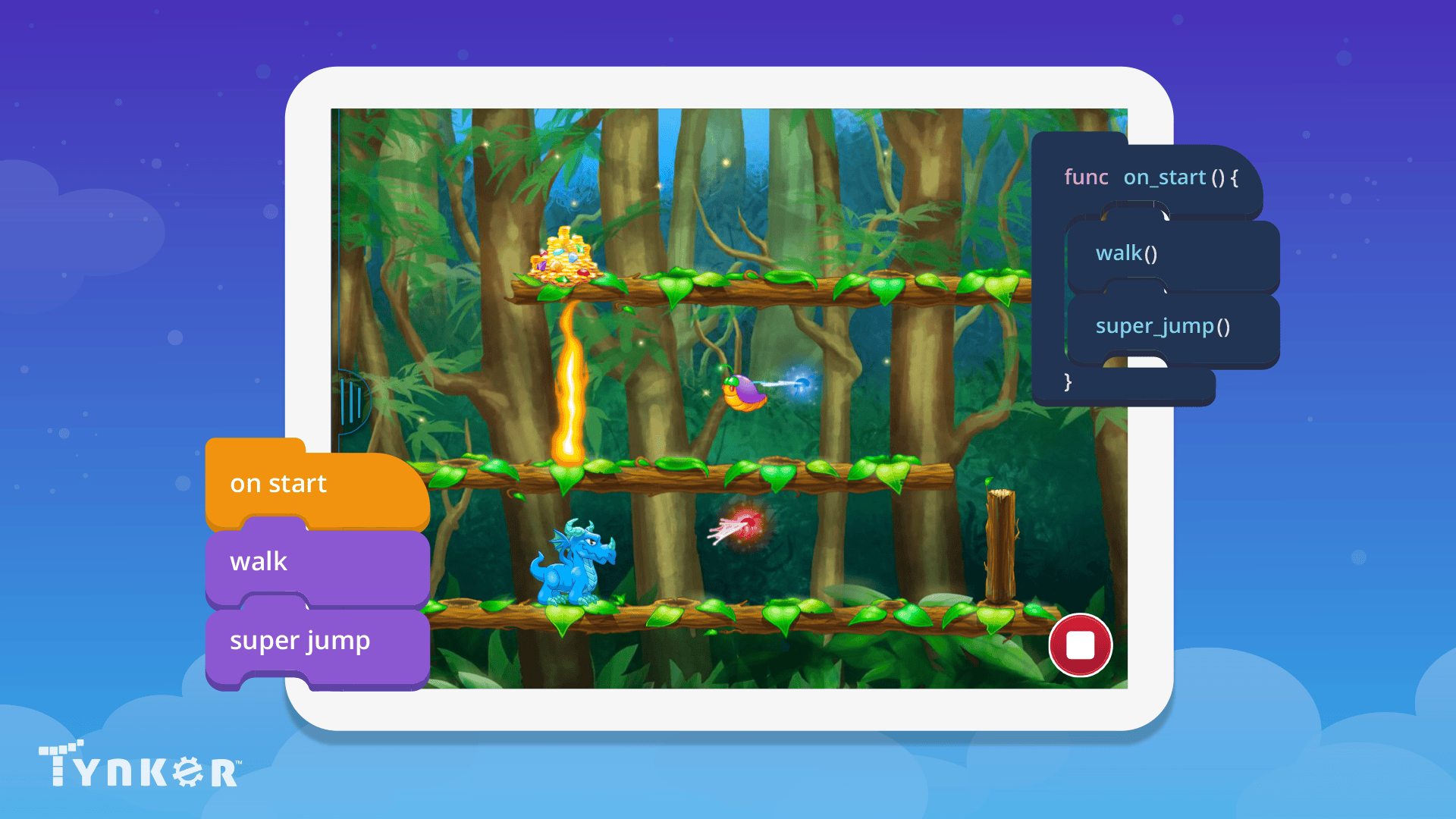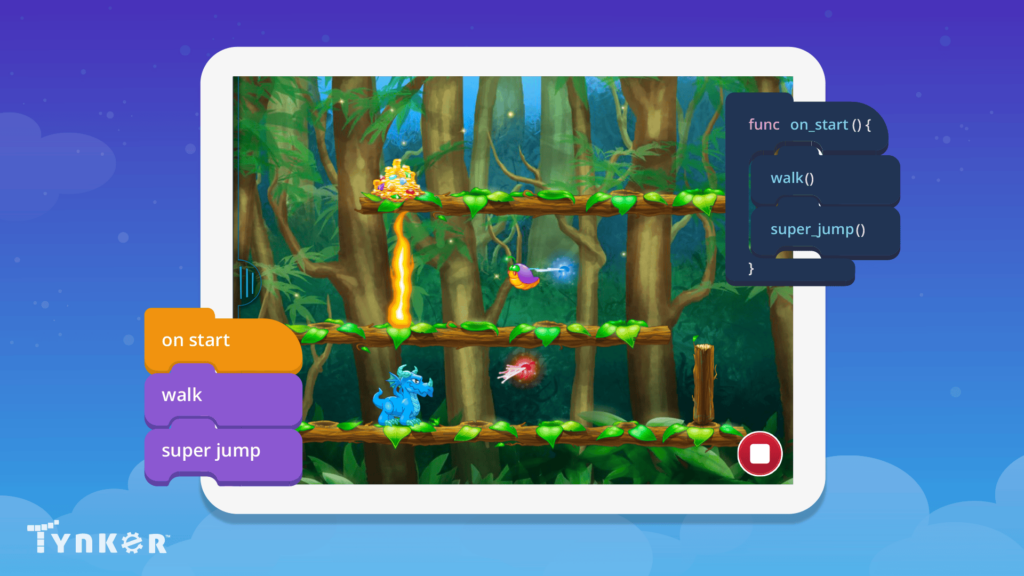 Benefits and Features of Tynker
The lessons provided at Tynker give children a chance for improved academic performance in math and writing with increased confidence and creativity.
While gaining valuable academic proficiencies, Tynker can also help kids build more than just coding skills. Soft skills such as focus, organization, communication, and resilience are also developed.
The programming lessons can help pave a path for the future of every child by empowering them with technical literacy in a world that thrives on it. This can pay dividends to anyone who learns it, and it's part of every subscription.
It's not just parents that can use Tynker, as teachers will find a great use for it. They have partnerships with over 100,000 schools to teach students K-12 coding with an effective and tested system. This same system is the one children have access to with a subscription, so they can follow similar lesson plans. Many teachers use Tynker since they provide an easy-to-access teacher's dashboard where they can track the progress of the students as well as their grades.
There is a safe and moderated community that is part of the experience, which gives young learners a chance to collaborate with other students, highlight featured makers every week, and participate in educational how-tos.
Children have the chance to build a solid portfolio with Tynker. This is the kind of extracurricular experience that looks great on resumes and college applications. Schools partner with Tynker to add it to their STEM curriculum, which shows the quality of the learning they get.
There are coding competitions at Tynker, and everyone can enter for a chance to win thousands in cash prizes. This provides a universal motivation and encourages development through competition.
One of the most unique features Tynker has to offer is three highly-rated mobile apps for kids to utilize. These apps are available for free:
Tynker Junior allows younger, pre-reading kids to work on puzzles and engage the mind in a way that coding does.
For children 7-12, there is an aptly named app called Tynker, which allows them to build apps and games, compose art and music, and more with drag-and-drop simplicity.
The Mod Creator app is for kids 7-12 who love Minecraft and want to learn how to do modding projects and add-ons.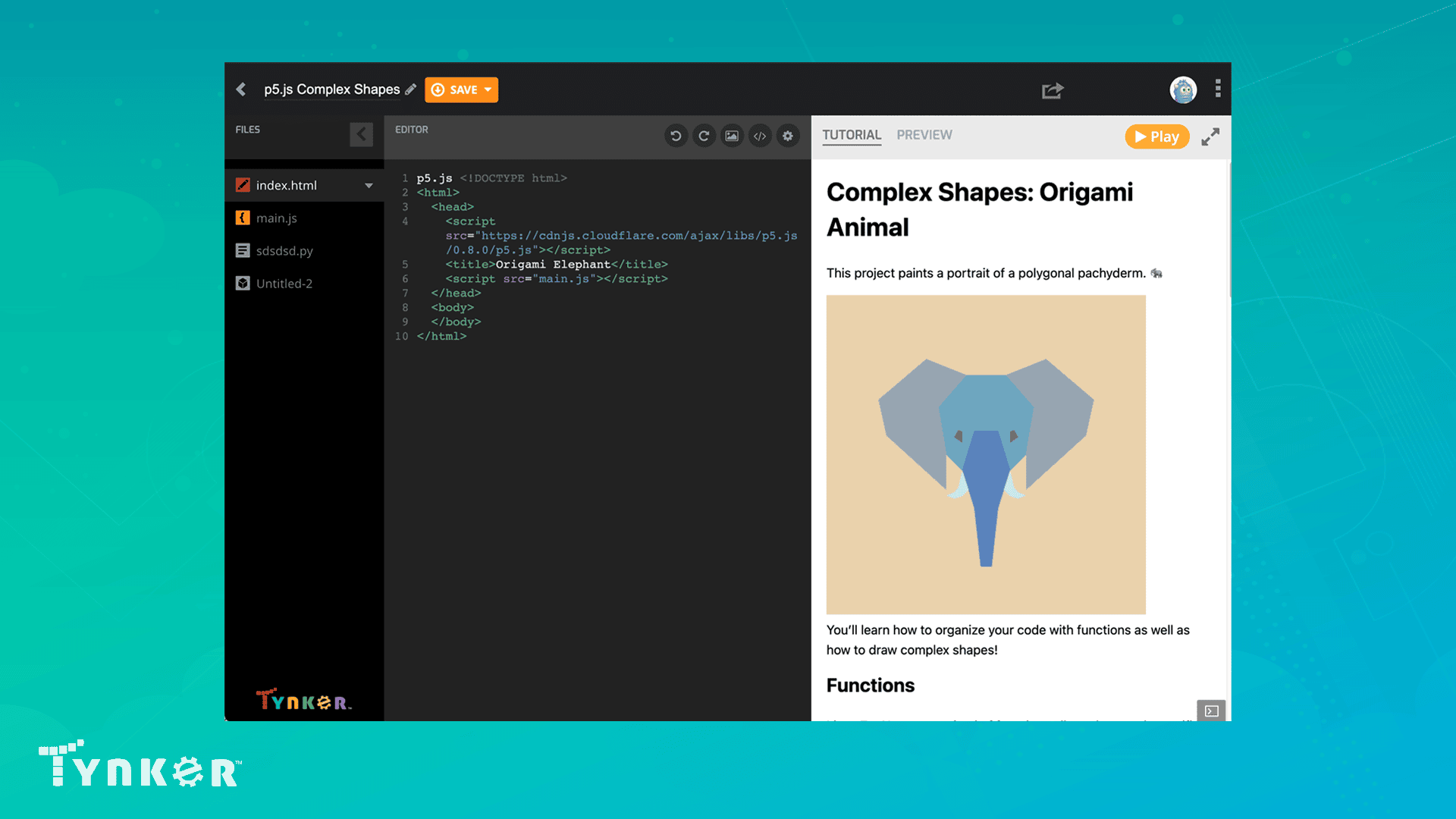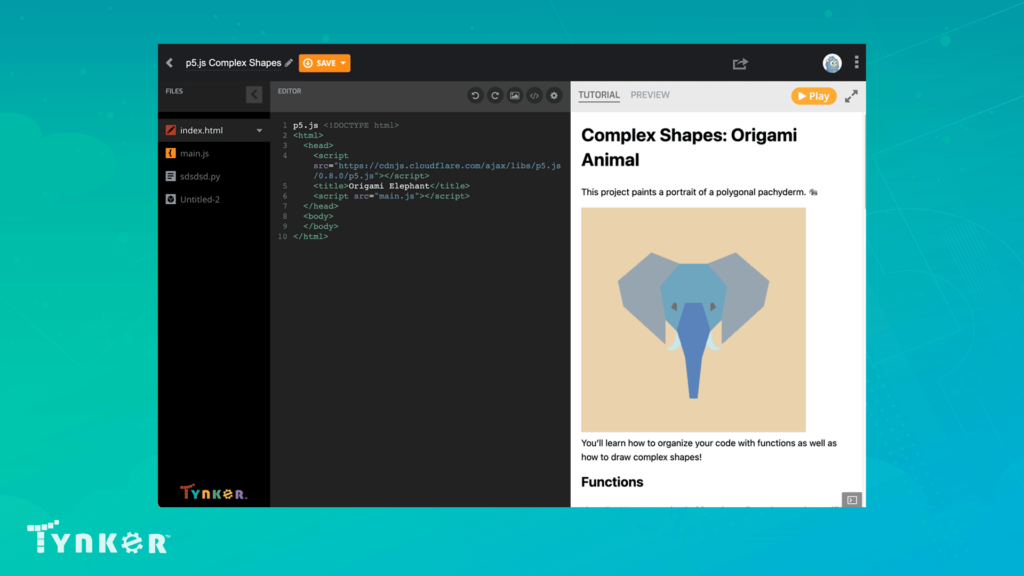 Tynker Pricing
Flexibility and value matter more than ever, and they provide both for families of different sizes.
Tynker offers three options for a subscription: Quarterly, Yearly, and Lifetime. At the time of publication, Quarterly subscriptions are $20/month billed quarterly, Yearly subscriptions are $16/month billed annually, and a Lifetime subscription is a one-time payment of $360. There are discounts available often, and the rates mentioned above are part of Tynker's current holiday promotion.
There is also a Family Plan which includes three accounts and comes at a substantial discount over the single account rates. A Lifetime family plan provides massive savings and would make a great gift.
Parents can also choose from 1 on 1 live lessons for classes that currently start at $199.
Pros
Any service as comprehensive as Tynker is bound to have advantages, and some of them include:
Personalized coaching for every student
Tynker teaches children about things that interest them and have real-world applications.
The lessons at Tynker can be at whatever pace children like, and some children work best with this kind of flexibility.
A dashboard for parents and teachers to check on the student's progress
A world-class set of tools for every student, including code editors, image processing software, animation tools, physics engines, game builders, character builders, and synthesizers
Cons
No service is perfect, and Tynker does have some disadvantages:
There is no monthly subscription option which means more upfront cost, but you can cancel at any time
While the lessons are at your one-pace, this can also be a disadvantage as some children need a more rigid structure to learn
Conclusion
If your child is interested in learning what coding is all about or wishes to further their knowledge, Tynker is a truly comprehensive product with an attractive price point for parents.
The program offers a world-class suite of tools for children of all ages to learn to code. Kids have the opportunity to start wherever they are in their coding journey and experience notable progress almost immediately.
Coding is a valuable skill set for the future as the world relies increasingly more on technology. Tynker can teach children this skill set in a way that will encourage, engage, and entertain them.