A computer science camp is the perfect educational opportunity for a young techie. Our world is built around technology, and career opportunities in this field continue to grow.
By starting young and building excitement around computer science, you'll give your children a great foundation and head start for college. Computer science introduces children to the basics of coding and promotes creativity and problem-solving.
Summer programs can help them learn skills for the future and give them something to put on their college applications. Plus, they'll get all the benefits of a regular summer camp, like making friends and exploring their interests.
1. Berkeley Summer Computer Science Academy

The University of California-Berkeley Summer Computer Science Academy is open to 16 and 17-year-old high school students interested in computer science.
No coding experience is necessary to attend the camp as students of all interests and locations are welcome to join since they also receive international students. You're divided into beginner and advanced groups to better match you up with teams and appropriate classes.
Students live on-campus during the two-week residential program. Much of those two weeks is spent participating in classes, lectures, workshops, and other curricula.
Students can work on group and individual projects, which they then present to Berkeley faculty for helpful feedback. One of the benefits of these projects and program is that they look great on a resume when applying for internships.
You need to have at least a B average and completed at least 10th or 11th grade.
2. Alphastar Academy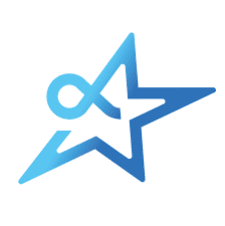 Mission College in Santa Clara, California, is home to the Alphastar Academy computer science summer camps. These full-day programs run daily from 9 am to 4:45 pm with early drop-off and late pick-up.
These camps are structured much like a regular school day and a typical day includes lectures and hands-on activities. They teach programming languages like Python, C++, and Java and cover USACO exam prep and topics.
Students have the option to attend full or half days, either in-person or online. Each camp runs for three weeks, Monday through Friday, with two sessions to choose from.
Your child will learn a lot at camp as they dive deep into the topics and even get one on one instruction when needed.
3. Girls Who Code Summer Camps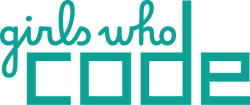 Girls Who Code offers completely virtual camps to girls as well as those who identify as female or non-binary. Two camps are available–the Summer Immersion Program and the Self-Paced Program.
The Summer Immersion Program is two weeks long and features online instruction in coding. They also teach UX design, game design, and computer science as some of the main topics. It's open to students in grades 9 through 11.
The Self-Paced Program is a bit more in-depth for those who have more experience. It runs for six weeks and covers numerous advanced topics like data science and cybersecurity and other more common ones like HTML, JavaScript, and Python.
Though the program is mostly self-paced, it includes online sessions with instructors and other students, as well as fun activities and challenges. This summer camp is open to high school students of any grade level.
These online camps provide a great opportunity for young girls to learn more about computer science, make valuable connections, and explore career opportunities.
4. UT Academy for Robotics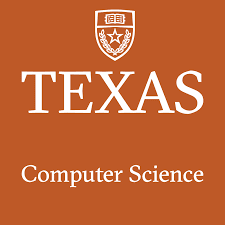 High school students can attend the Academy For Robotics at the University of Texas. It offers a robotics summer camp that lasts one week long. Students live on campus, eat the resident hall meals, and get a real-world look into what college life is like.
You can get real hands-on experience designing and building robots. Their instructors can teach you all about using Linux, computer programming, Arduino programming, and everything you need to know about controlling these machines.
Cool projects you get to personally work on include building robot simulators, participating in robot races, and assembling a robot from scratch.
This pre-college program is a great place to meet professionals in the field, learn about professional opportunities, and gain valuable experience that can serve you in college.
5. Google Computer Science Summer Institute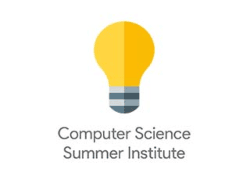 Google's Computer Science Summer Institute (CSSI) is offered in-person and online, depending on the year.
The four-week camp is built for high school seniors planning to pursue a degree in computer science, engineering, or similar fields.
The Google Computer Science Summer Institute is an intensive program. It combines both classroom learning and hands-on, interactive activities to improve their coding skills and teach them computer science concepts.
Campers learn what it's like to work as a cs professional as they get to connect and talk to people who work for Google. It's a great way to set you up for a future internship or job with Google.
The best part about it is that it's completely free, so you don't need to pay for anything.
6. NYU's Summer Program in Automation, Robotics, and Coding (SPARC)

Many kids grow up fascinated by robots thanks to loveable robot characters on the big screen, like WALL-E and Baymax.
With NYU's Summer Program in Automation, Robotics, and Coding (SPARC), high schoolers can build their own robots while learning the basics of computer science and electrical and mechanical engineering.
It offers the ideal environment for high schoolers to get a taste of the robotics field and also experience a college campus. Your child doesn't need any prior knowledge of robotics to enter the program, but they should be an exemplary student and be at least 14.
The program lasts two weeks and is located on the NYU campus. NYU also has a variety of other K12 STEM programs that focus on other subjects like engineering and science. Your child can learn about both hardware and software at SPARC to see which side they might like best for their major focus.
7. CMU's Computer Science Scholars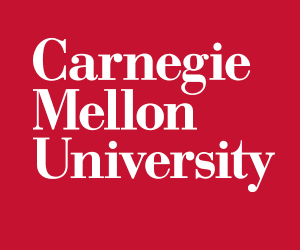 With its Computer Science Scholars program, Carnegie Mellon University offers a grant-funded program that strives to give underrepresented students the opportunity to explore their love for programming. Teens can learn the essentials of programming in Python and participate in computer science and math classes.
CMU's program is for high school sophomores at least 16 years old and older. It's a four-week program where students live on campus and participate in college-level courses.
This is a merit-based program with limited acceptance, so you're child will need to go through an application process, get recommendations from teachers and counselors, and write an essay.
It's hosted at the CMU campus in Pittsburgh, Pennsylvania. Your child will also have the opportunity to get invited back to their artificial intelligence program for seniors.
Students can also gain knowledge on the college application process, including how to apply for financial aid and better prepare themselves for the next step in their education.
8. Wolfram High School Summer Camp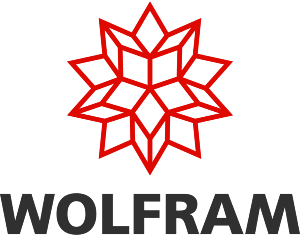 The Wolfram High School Summer Camp offers a well-rounded program of lectures, social activities, and hands-on computer science activities. The camp takes place at Bentley University Campus in Boston, Massachusetts.
But the focus of the camp is your teen's project, which they choose at the beginning of the camp. By the end of it, students will have a working prototype that they made themselves. You can check out past student projects on Wolfram's website.
To keep you having fun, you can also enjoy fun activities like a video game tournament and other social events. This two-week program is for high school students ages 14 to 17 with a background in STEM.
Wolfram offers summer programs for middle school students as well. The sessions are limited, so apply early to get in. If you want to look for more camps in Massachusetts, read our other guide on Boston STEM summer camps.
9. CodeRev

CodeRev offers awesome stem camps where your child can learn, create, and have tons of fun.
From creating mobile apps to robotics to video game development, they offer classes for all ages and skill levels. CodeRev has many camps throughout the US from the east to west coast and even some virtual options your child can join from home.
The camps are available in week-long sessions and are divided by age groups for children in elementary and middle school. Online coding classes also occur throughout the school year in 90-minute sessions.
CodeRev has a top-notch STEM curriculum that all camps follow. Students don't spend all their time inside either since the other part of the day involves camp games and team exercises.
10. Princeton AI4ALL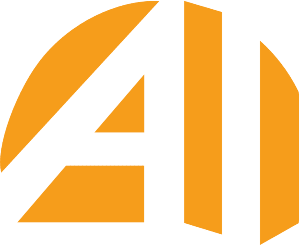 Learning about artificial intelligence can help teens in the future when they enter the workforce, as these technologies are increasingly growing and affecting every industry.
Princeton AI4ALL is a residential camp for rising high school juniors. It's a three-week program that aims to educate and inspire students about AI technology and how to use it ethically.
Students live on campus, attend lectures by Princeton instructors, and receive mentoring throughout the program. They work on a research project throughout their days and even take a field trip to Washington, D.C., as part of the curriculum.
You don't need to have a background in AI or any experience, but you should at least have an interest in the field.