Coding is one of the most important skills children can learn. Apart from guiding children to a possible career in computer science, it teaches other things like logical thinking and problem-solving. The logic that coding follows is also closely related to math, which can help in an academic setting.
Learning to code at summer camp can set students up for success as they get an excellent education while having fun with their peers. Even online coding camps will have the participants interact with one another at times.
If you're looking for a coding summer camp for 2023, this list of programs can teach your kids the basics to advanced concepts.
CodeWizardsHQ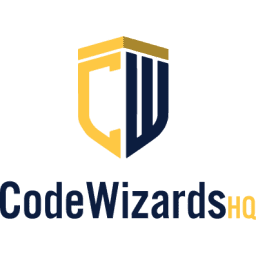 CodeWizardsHQ offers online coding camps to kids and teens ages 8-18. Students can enjoy the company's Zoom-based classes to learn Scratch, Python, and Javascript. They then use these languages to build websites and mobile apps.
Guidance is a big part of their program, so they ensure each child receives the attention they need while receiving expert instruction on the best coding practices.
They have two different kinds of programs that you can choose from. Their summer camps last one week, and students meet once daily for two hours. Meanwhile, the summer online coding classes last 3 weeks, and they meet together four times a week for an hour.
Teachers are always there to help students with questions and homework, and parents can get updates on how their child is doing each week.
If you're looking for something where your child can get exposure to the latest technology and create games for themselves or friends, look no further than CodeWizardsHQ.
CodeAdvantage

CodeAdvantage can teach your kids coding in Scratch Jr, robotics, Minecraft, robotics, and even AI and machine learning. They have one and two-week camps for students ages 5-15. With a vast library of more than 45+ classes, each subject is covered in depth and their U.S-based instructors ensure your children learn everything they need.
They also have classes going all year long for kids to continuously improve their coding and learn from the helpful instructors. As your child progresses through each step, they receive badges to keep them motivated and moving along. As they advanced in their curriculum, they learn new material to match their skills.
The camp lessons last anywhere from one to two hours each weekday. You can enroll your children in more than one session based on their grade level.
ID Tech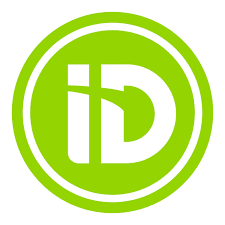 iD Tech offers educational programs for children and teenagers 7-19 online and at more than one hundred different sites nationwide. Students are taught how to make mobile applications for iPhone and Android, basic programs in Java and C++, build robots, develop websites, and more.
Students learn from the most talented instructors while being able to develop data science, artificial intelligence, and machine learning expertise. Students can work on personal projects while honing their programming abilities independently or as part of a group.
They offer a balanced and enjoyable experience for kids of all ages. no matter whether it's online or on-site, classes remain small so each instructor can adapt their lessons to one's specific needs.
It's more than just an ordinary summer camp, as it can open doors to a successful career in school and beyond. We also listed iD Tech on our list of the best STEM camps.
PlanetBravo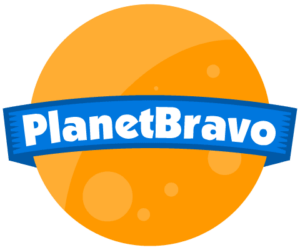 PlanetBravo's coding summer camps provide children with a safe and encouraging environment in many cities within Southern California. Students entering grades 2–9 can attend weeklong sessions throughout the summer.
There are courses on Minecraft modding, Roblox animation, Python, RPG Game Making, and even unique offerings with their Youtube video creation. If you enroll them for more than one week, they can either repeat their favorite classes or try something new since each class covers a wide variety of assignments.
The students aren't just sitting in the classroom all day, either. The afternoons and breaks in between the day are filled with outdoor games and activities, as well as snack time to keep them energized.
If you want your kid to experience a healthy combination of learning and fun in 2023, PlanetBravo is a fantastic option for your child. 
Code Ninjas

Code Ninjas provides in-person summer programs to kids ages 5-14. There are over 400 locations in the US, Canada, and the UK alone since they're one of the most popular franchises for coding. Boys and girls are welcome to participate and further encouraged to pursue science, engineering, and mathematics fields.
Tech camps include Minecraft, LEGO, Makey Makey, and Roblox. Beginners can learn coding concepts like if statements, variables, conditionals, and what it takes to create mods. The Roblox option also teaches computer programming fundamentals as they build games in the Roblox world.
To find a nearby school, visit their website and enter your location. Similar to a belt classification system in marital arts, kids advance in a similar path to test their coding skills and learn what level they're at in the process.
Code Galaxy

Code Galaxy is headquartered in Texas and used to offer in-person camps. Now, they only provide virtual programs to reach young coders worldwide.
Kids and teens ages 11 to 15 can take a Python programming course, which includes fun games and rewarding challenges to help students learn the fundamentals of it.
They also offer game design and animation lessons. Students can use their creativity and imagination to create projects they can share with others. It's possible to select more than one camp each week, so students ages 9-15 can take multiple online courses at the same time.
Some popular options include Minecraft game development, where they learn everything from developing mods and designing items and events in the world. Their animation option teaches young coders the Scratch programming language to create a story.
CodaKid

If you're a parent looking for a place to start your child's coding education, CodaKid is an excellent option to consider. The platform introduces students to game design, drone programming, web development, Minecraft, and Roblox development.
Complete beginners, ages 8 to 15, can progress through self-paced courses. The coding camp is ideal for those who want to solve problems independently and learn via interactive video courses.
Additionally, CodaKid provides one-on-one lessons where instructors can better cater to students' specific learning preferences This option offers live sessions with U.S. instructors who teach your child each week without changing.
The platform gives you a 14-day free trial, during which you can access as many private and self-paced courses as you want.
Kids 4 Coding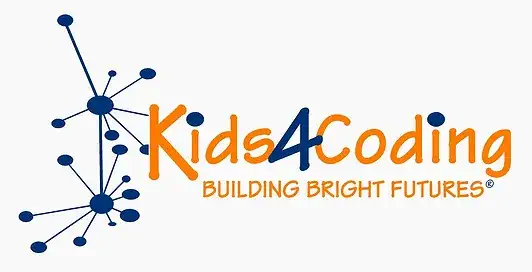 From video game development to artificial intelligence, Kids 4 Coding offers one of the best coding programs for kids ages 7 to 16. This award-winning online platform introduces kids to coding languages like JavaScript and Python in preparation for advanced programming topics.
The platform offers flexibility with small classes tailored to specific age groups. Their Interactive courses allow students to learn engineering, robotics, VR, machine learning, Adobe Photoshop, and more. They're delivered by experienced instructors that are specifically recruited from top universities.
Lessons are structured to allow students to progress at their own pace within an environment that emphasizes inclusivity and teamwork. At Kids 4 Coding, all students are welcome to enroll, with or without any coding experience.
Code Connects

With Code Connects, children in grades 4-12 can learn about different computer science areas like AI, cyber security, app development, and many other exciting fields.
These initiatives make learning how to code available to students of all backgrounds and abilities. They offer personal and small group coding classes year-round, while their virtual camps provide students with 1-2 weeks of fun coursework and learning.
Each camp session provides hands-on projects to keep things engaging and memorable. Older students in grades 6-12 can learn about other topics like big data, quantum competition, and even music making.
They hire instructors from some of the best universities in the world, like Harvard, MIT, and Duke, as well as top companies like Facebook and Google. With Code Connects, you know your kids are getting taught by amazing teachers.
Enrolling your kids here can make them stand out on college applications and gain a more well-rounded education.