Do you have a child who excels in math or science? STEM camps allow children to explore potential career paths while learning important skills relevant to their fields of interest.
Many parents send kids to camp each year due to the immense academic benefits they provide.
There are both in-person and virtual camps, as well as day and sleepaway camps, all of which allow students to collaborate in teams, participate in decision making and practice their communication skills.
If you're considering enrolling your child in summer camp this year, these are some of our top picks.
Best STEM Camps
When it comes to STEM summer camps, you have various program formats out there. There is everything from day camps all the way to overnight camps and online options.
Fortunately, with this fantastic list you can find the right one for your kids.
1. iD Tech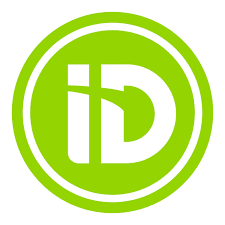 iD Tech creates memorable tech learning experiences that inspire children to pursue STEM careers each year. Their STEM summer programs are held at more than 75 universities around the country and are also offered virtually to students from any location. Kids ages 7-18 can sign up for any of their camps and gain valuable skills for the future.
The courses cover numerous subjects and programming languages like Java, Python, C++, Minecraft, Roblox, game design, math, photography, and more. All instructors are U.S. based and have been extensively vetted and trained to teach.
Their immersive classes allow participants to get hands-on work while dipping their toes into college life. Your children can make friends, get help from knowledgeable mentors, and receive personalized instruction from teachers.
2. CodeAdvantage

K-8th grade students can enroll in one of the many summer coding camps offered by CodeAdvantage. Students can enjoy exploring their creative side and improving critical and logical thinking skills while learning computer programming.
There are classes on Scratch programming, Minecraft mods, Roblox game design, AI gaming, and robotics. Each is geared towards students of specific ages, so everything is age-appropriate and to their skill level.
Students learn different concepts in each class, as well as ways to apply what they learn. Through project-based learning, kids always have something to show for what they've been taught.
CodeAdvantage supports all students, making them feel confident and comfortable as they learn and grow. The summer camps contain live learning instruction from instructors with a tech background.
3. AstroCamp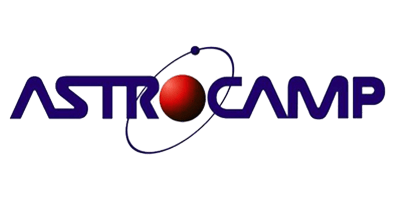 Situated in the San Jacinto Mountains, AstroCamp is a magical place for campers ages 10-17 to learn about astronomy, physics, and other sciences while partaking in adventure. AstroCamp can allow your child to explore the natural world in an immersive environment filled with exciting things to do.
The camp, operated by Guided Discoveries, follows the Next Generation Science Standards, enabling easy science learning with a proven curriculum. AstroCamp's summer programs last one to two weeks, but they also offer shorter programs during the school year.
Apart from cool science experiments and labs, campers can make use of the camp facilities and surroundings for activities like wilderness survival, mountain biking, robotics, rock climbing, and arts and crafts.
Their camps are just as good at helping kids make friends and increase their self-confidence as other traditional sleepaway camps. Since they receive middle school and high school students from all around, they even have shuttles that can pick them up from the airport.
4. MIT Women's Technology Program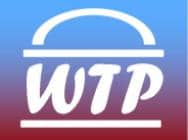 The Massachusetts Institute of Technology Women's Technology Program (WTP) is a free four-week academic program for rising high school seniors interested in pursuing engineering as a career.
This year's Mechanical Engineering focus receives up to 20 participants. The WTP's mission is to encourage rising high school students from underrepresented communities to study engineering. The program consists of collaborative projects, labs, and classes taught by MIT graduate students.
If your child is skilled in science and math and loves learning, this is the ideal program. Staff also plan various field trips and social outings, although the WTP program should take up most students' time. The deadline for applying is mid-January each year.
5. Engineering For Kids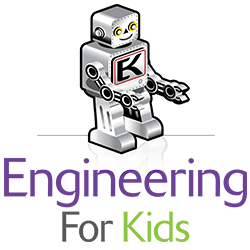 Engineering For Kids aims to provide children 4-14 with a fun educational experience in STEM fields. They've been doing just that for over 10 years now with in-person and virtual summer programs for children across the United States and Canada.
The disciplines are the main focus at any Engineering For Kids camp. There are STEM programs about robotics, math, engineering, coding, and games like Minecraft. They teach kids valuable skills for their life and career.
All children are placed in an age-appropriate curriculum, starting with Juniors from kindergarten through 2nd grade, Apprentice Engineers from 3rd-5th grade, and Master Engineers from 6th to 8th grade. Wherever your child starts, there is a clear path ahead and opportunities for fun and learning throughout.
Visit their website to get a list of locations near you. You might also find local after-school programs with similar activities. If you're looking for similar options like this one, you can find more coding summer camps on this page.
6. Lavner Education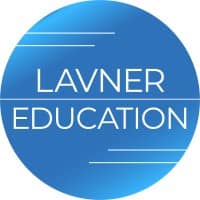 Lavner Education provides kids with STEM camps at over 30 locations across the U.S. There are also virtual options for children year-round to prepare them for a future path in computer science.
You can choose from 60 courses, including favorites like coding, robotics, and game development. In addition, there are several camps for sports to keep children active and engaged. They cover all kinds of sports like soccer, basketball, and flag football.
Children get to choose an area of interest each week they attend, and their curriculum is built around what they desire. Every curriculum allows children to explore, learn, and develop valuable things.
Summer camps are offered to elementary, middle, and high school students between 6 and 16. Lavner Education follows a similar schedule to a school, with kids attending Monday to Friday between 8:00 am and 3:00 pm.
Read our other article on computer science camps and programs for more options.
7. Space Trek

As a STEM education company, Space Trek designs curriculums for schools, hosts camps, offers competitions, and more. It's located at the Kennedy Space Center in Cape Canaveral, Florida. If your child is into space or astronomy, this unique space summer camp is the right one.
The STEM-focused experience is combined with the thrill of space exploration. Over the course of several days, kids learn about programming, rocket design and construction, and systems engineering. They apply these new skills in team projects with other young future astronauts and engineers.
There are several added benefits to attending their space camp. There is a daily schedule that includes meet and greets and lunch with existing astronauts. They can also visit the Space Shuttle Atlantis exhibit and check out a real shuttle on full display.
8. Promys

Founded in 1989 with the intention of teaching high school students all of the finer points of mathematics. Promys is an intensive, mathematics-focused curriculum for students 14-18 who are serious about pursuing a career in this field.
Those interested will sign up for six weeks of concentrated mathematics study and application on the Boston University campus. These courses are built for advanced-level students who wish to expand upon their knowledge. Areas of study include number theory, graphs, matroids, polynomial countability, and much more.
Typical weekdays feature several hours of lecture time and independent study. It serves as a perfect primer for college life as participants also experience living in the dorms.
There is an application process and limited class size, so students are encouraged to apply as early as possible for consideration. Families who meet their financial requirements can have the entire tuition waived.
9. Create & Learn

You'll find plenty of online STEM camps with Create & Learn. Students between the 1st and 12th grades can find a school day structured camp worth attending which lasts 4 days.
The number of courses they offer is what makes Create & Learn stand out. There are coding camps that involve Scratch, Python, and Roblox. For those interested in robotics, there are courses that teach how smart devices work and allow kids to design and build their own robots. There are also programs for future scientists that include an intro to computational biology and an exploration of the periodic table of elements.
Every student has a custom curriculum and receives help every step of the way from an attentive staff. This ensures a summer full of growth and personal development.
Apart from coding camps, you can also find a wide range of coding classes available for young students.