Robotics is an exciting field within the already in-demand range of careers within STEM. Kids will love classes centered around robotics for the same reason they enjoy make-believe. It allows them to activate their creativity side and see it produce tangible results.
Children have no shortage of options for online robotics classes to attend. The same benefits of other subjects in STEM apply to robotics, including critical thinking, improved communication through teamwork, and time management abilities. They can also get familiar with popular robotics kits.
All of these benefits, plus a promising path to a degree and the probability of a lucrative career make robotics classes a no-brainer for kids of all ages.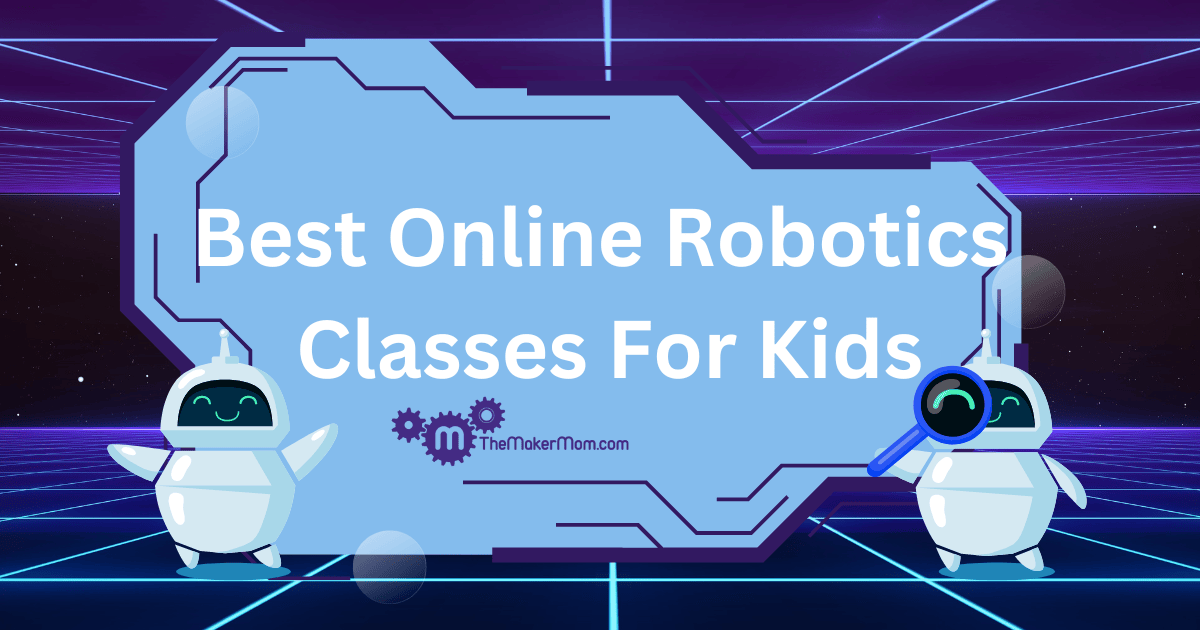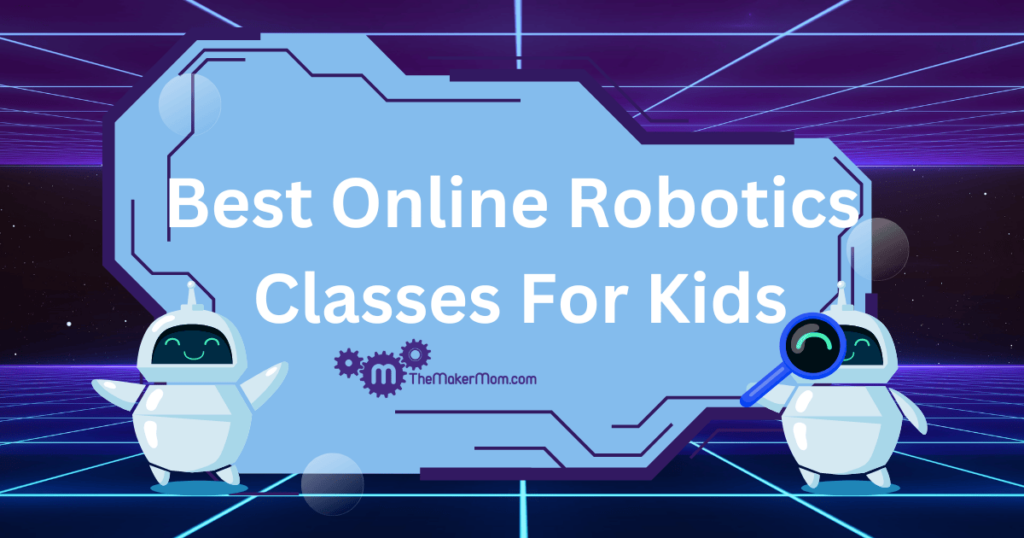 Code Advantage
Code Advantage has some of the best online robotics classes for kids ages 5-13 based on the popular LEGO building system. These classes were designed and implemented by a robotics engineer and will teach children introductory concepts of engineering and physics.
Through the use of a LEGO WeDo Kit, children build robots with different themes, including Pokemon, animals, space, and engineering.
Every class project includes detailed online instruction and step-by-step implementation from concept to design, to building and all the way to implementation. It sounds like all business, but it's serious fun for kids, with a chance to turn play productive.
Code Advantage utilizes a proprietary online environment called My Friends Online that students will be able to easily pick up and run with. This encourages them to bring along their friends on the educational journey. It's a great addition to an existing STEM curriculum or as a standalone learning experience.
Skool of Code
Robotics is only one part of a rounded STEM program at Skool of Code. Youth 6-16 who attend classes with them receive a structured path to learn the basics of the adjacent field of coding. 
The online coding classes provide exposure to different environments such as Scratch, Python, and Java in addition to the hardware-based robotics programs.
Children in grades 3-6 are encouraged to check out their courses which involve working with Microbit sensors and the Arduino system of hardware and software. The lesson blocks are each 12 weeks and range from intermediate to advanced level topics for students who already have a basic knowledge of coding as it relates to hardware.
Skool of Code uses a monthly pricing model that is budget friendly for any family. Group classes of only 3 students start at $95/month, and private lessons are offered at an attractive $150/month, giving kids the option for one-on-one attention.
Udemy
Udemy has the "Robotics for kids and beginners with Arduino" class for aspiring students ages 10 and above. This course is offered by the young entrepreneur Sanjana Chandramohan, who shares her passion for robotics with children all over the world.
For a one-time price of $59.99, children get lifetime access to the 2.5 hours of video lessons you can stream at any time.
The course is broken up into 7 sections with a total of 31 lectures covering the basics of electronics and circuits, an introduction to Arduino, practice exercises, and a final project. It's structured in much the same way a traditional lesson plan is, but it can be attended anywhere at any time.
Udemy is accessible through essentially any internet connected device and this makes learning super convenient for any child, whether it's from a computer or tablet.
Vinci Robotics
The 12-week program offered by Vinci Robotics requires no previous experience in robotics or coding. Kids meet up with their instructor and a maximum of 5 other students once a week and are encouraged to experiment between lectures.
Learning at Vinci Robotics is centered on the Vex Robotics system and a proprietary coding language, which compares to the popular Scratch programming language. Children learn the nuts and bolts of programming with a visual, drag-and-drop approach. Combine this with real-world robots acting out commands and you have a recipe for fun learning.
The pricing structure for the course is a one-time fee of $579 for all 12 weeks of the program. Children from 6-8 get the Vex Robotics smart kit as a part of the price, and will be theirs to keep at the end of the program.
Outschool
Outschool Robotics STEM Club is an excellent option for children who are already familiar with Makeblock by mBot. Even if they're not, this intuitive robotics system is a great introduction for beginners and will allow students 7-10 the chance to build a strong foundation.
Classes meet once a week and with the small group setting of between 2 and 6 kids, everybody gets the attention they need and can thrive in this environment. Each class is structured similarly to a traditional lesson with 10 minutes of focused instruction with video and slides followed by 40 minutes of build time. It ends with discussions about what was learned and done today and goals moving forward.  
The classes are affordable, clocking in at only $20 per week with the option to cancel at any point. Kids can pick up a kit anywhere mBot is sold and start to learn the same week.
Rolling Robots
Rolling Robots offers in-person summer camps and courses for children in the southern California area. Kids ages 5-15 can attend a camp to learn about Vex Bots, LEGO Robotics, and Arduino.
If your child is looking to compete against others, Rolling Robots can help them gear up for intense battles as a team. This is a great way to increase their communication skills in a cooperative environment while earning rewards for their builds and successful contests.
Rolling Robots has over a dozen locations around the Los Angeles area. Once they've attended, they'll have the chance to join one of the Vex Bots competitive teams and continuously improve their skills and knowledge. You can also enroll kids in Minecraft classes. 
Moonpreneur
Children 7-16 who are serious about robotics and want to devote a lot of their spare time to the field definitely need to check out Moonpreneur. This intensive program starts from the ground floor and builds up over an entire year to design, test, and finally pitch a real-world robotics solution to a modern problem.
There are four plans available depending on how much time your child would like to spend working on robotics every week. They have plans starting at 2 hours a week and going up to 5 hours a week with the featured-packed Apollo-M option. The robotics classes cover everything from microcontrollers, circuits, and coding in C++ and Python. 
Plans start at $99/month and up, with deep discounts for paying quarterly, every 6 months, or annually. Every kid gets a starter robotics kit featuring things for product development, hands-on skills with a Lerner Board, and a proprietary board game provided by Moonpreneur.
If you're looking for a good STEM toy to gift your child as well, check out this article on the best coding robots for kids.