Is it possible that all those hours your child spends on their computer will lead to a lucrative career?
With the right guidance, all that screen time may pay off! To help that process, we're presenting Chicago's most comprehensive guide to STEM camps. Whether your children are in elementary school, middle school, or high school, these Chicago stem summer camps can ignite their passion for science and technology or fan the flames that are already burning.
Read our other page if you're looking for nationwide STEM programs.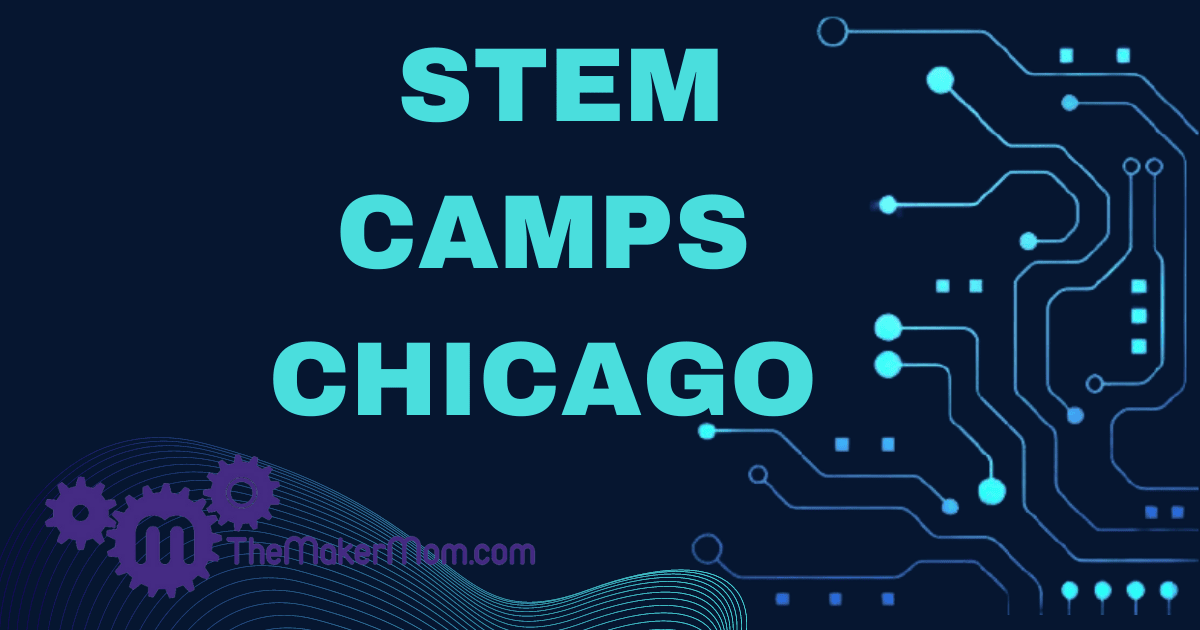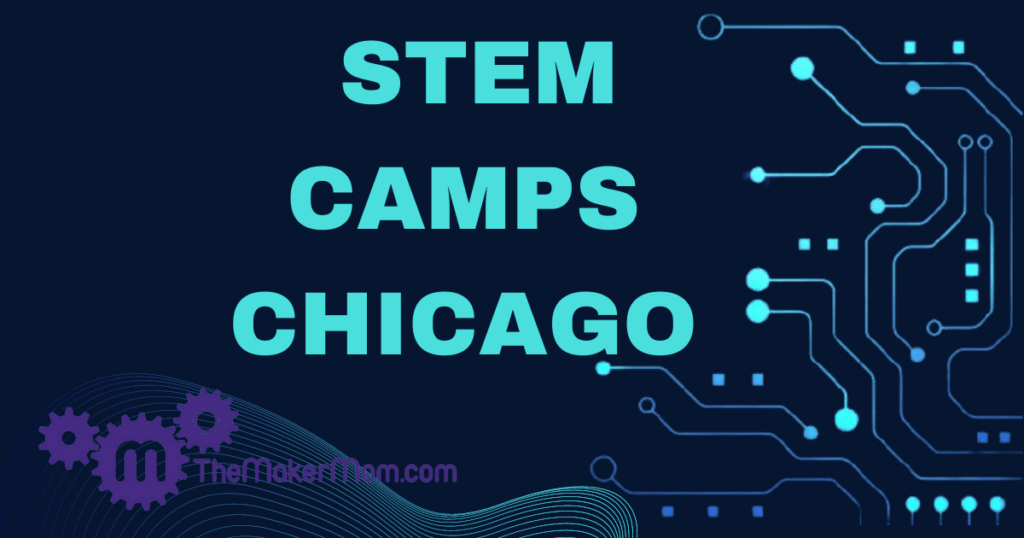 Steve and Kate's Camp
Steve & Kate's Camp receives children ages 4-12 each summer. The day camp has a range of activities from a tinker lab where kids can build crafts and projects to working with coding apps. But apart from STEAM activities, they can also enjoy a fun summer playing with water games and sports and even baking. Parents only need to purchase a day pass for whatever number of days they want their children to attend and you can get refunded any days that aren't used. Daily lunch and snacks are included. With hours ranging from 8 am to 6 pm, it's one of the most convenient and fun options in Chicago.
Camp Galileo
At Camp Galileo, pre-K – rising 10th graders engage in hands-on, STEAM-based learning that helps them create a bright future. Supported by the best staff around, kids get inspired to turn their big ideas into reality—and have the fun-filled summer of their lives. Enroll by February 28 to save $50/week! Optional extended care.
Argonne National Lab
The Argonne National Lab Coding Camp is one week only and limited to 30 high school students. Learn to code from some of the best and brightest computer scientists in the nation. In this free five-day enrichment experience, students learn Python, connect with Argonne scientists and program a robot via a Raspberry Pi.
Digital Adventures
In the Ultimate Adventure camp, Digital Adventures teaches kids how to construct robots, model structures in 3D, build mobile applications and websites, create virtual reality worlds, design video games, hack Minecraft and make movies/animations. Lincoln Park, Wilmette, Oak Park.
While you're here, also read our Los Angeles STEM Summer Camps page.
Nuts and Bolts
National manufacturing camp for students ages 11-14. The Nuts and Bolts Foundation gives kids a taste of modern manufacturing. The program may include tours of manufacturing facilities, Computer-Aided Design (CAD) experience, entrepreneurship, and more. Chicago-area options: Elk Grove (Manufacturing Camp), Collage of DuPage -GlenEllyn (Dream It, Build It).
GADgET Girls
This two-week Chicago STEM summer camp by GADgET Girls introduces girls ages 11-13 to design and manufacturing processes. Students complete their own projects through guided instruction, explore career paths in manufacturing and engage with women currently working in the field. This program includes at least one field trip. College of DuPage – Glen Ellyn
Center for Talent Development
The Center for Talent Development is run through Northwestern University in Evanston. Enrichment and academic programs for students in grades 6-12 at Northwestern with residential options available. Academic sull and half-day summer days camps for kids preK – grade 6 in Chicago.
College Of Lake County
In previous years College of Lake County (CLC) has hosted program options for elementary schoolers through high school seniors. Topics: rocket science, math, sound design, digital film making, fire science, lasers, and more. They also offer fast-paced summer classes for gifted students. Camps are half-day, Monday-Thursday. Grayslake and Southlake.
National Society for Black Engineers, SEEK
The SEEK Engineering Explorer Summer Camp Week-long program introduces campers to various disciplines of engineering through hands-on projects and meeting with professionals. Runs from 9 am-3:30 pm each day. Lunch is provided. Chicago (click link for exact location)
Illinois Institute of Technology
The Illinois Institute of Technology has several programs for high school students who are interested in technology, business, architecture, science, engineering, or computers. Some programs can lead to college credit while others are just for fun. Online, in-person day camps as well as residential camp options.
Chicago Botanic Garden
The Chicago Botanic Garden has options from pre-K through early high school. Week-long stem camps with themes that include botany in the kitchen, field science, nature survival skills, multimedia, and more.
The Girl Scouts of Great Chicago And Northwest Indiana
The Girl Scouts of Greater Chicago and Northwest Indiana has day camps, like Eco-Engineers, Roller Coaster Excitement, Get Ready to Experiment, and Explore Nature (GREEN Girls), and residential camps, like Outdoor STEM Lab and the Engineering Design Challenge.
Black Girls Code
The two-week camp by Black Girls Code (Chicago) provides hands-on, project-based instruction, where young ladies ages 13-17 engage in tech instruction. The camp meets from 9AM-4PM with lunch, breaks, community building, field trips, and of course coding.
Center For Gifted
The Center for Gifted offers a wide range of exciting STEM and STEAM programs for students in grades 1-8 with half and full-day programs available. Not all sites or sessions serve all ages. They have STEM camps near multiple areas of Chicago, including Elmhurst, Glenview, and Long Grove.
Project SYNCERE
Supporting Youth's Needs with Core Engineering Research Experiments, Project SYNCERE seeks to prepare the minds and create pathways for underrepresented and disadvantaged students to pursue STEM. They offer a free High School STEM Summer Camp and six, one-week, full-day paid Middle School Summer Camp (financial assistance is available) both programs take place at Holy Angels Catholic School.
Summer@IMSA
Summer@IMSA offers week-long summer science and technology programs for rising 3rd-9th graders in Aurora (at IMSA), Chicago, Belleville and Springfield. They offer additional residential programs in Aurora for 8th and 9th graders. Note that some programs have competitive entry.