Online classes are available for every possible area of study, and this has expanded to include the world of entrepreneurship. It can be encouraging to teach children about blazing their own path in life and business through entrepreneurship.
Children who participate in entrepreneurship classes can experience improvements in problem-solving, achieve basic financial literacy, and develop their creativity. This set of skills can be gained through courses in addition to what they can learn inside of school.
Below, you'll find the best online entrepreneurship classes for kids to teach them about this valuable skill set. It may be just what your child needs to be the next rising star in the business world.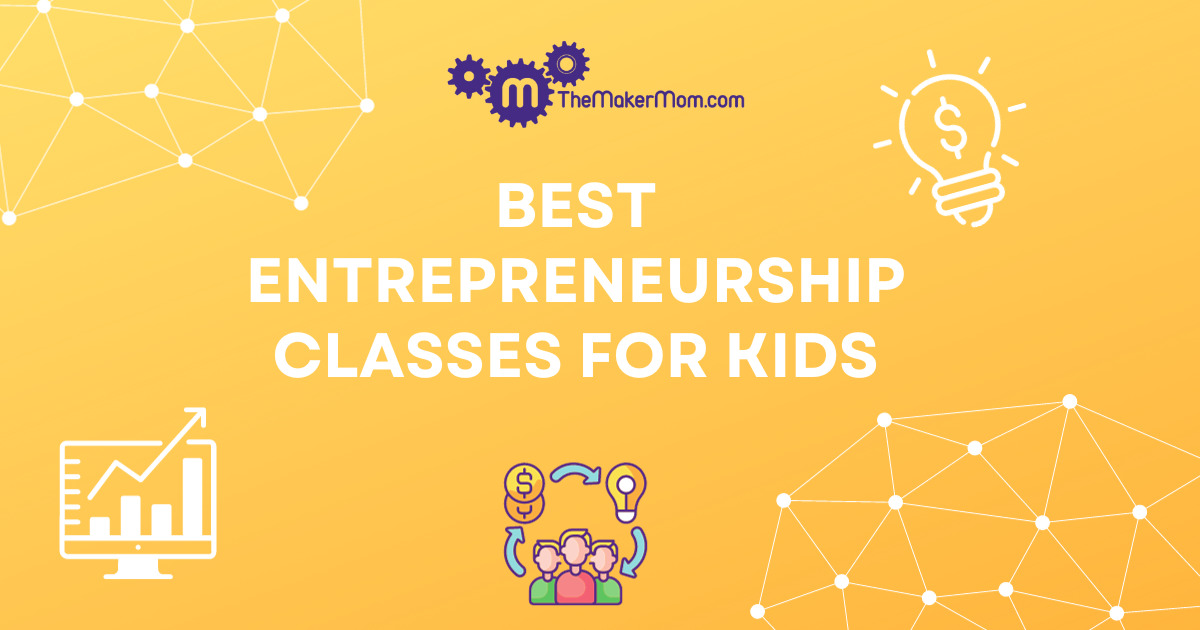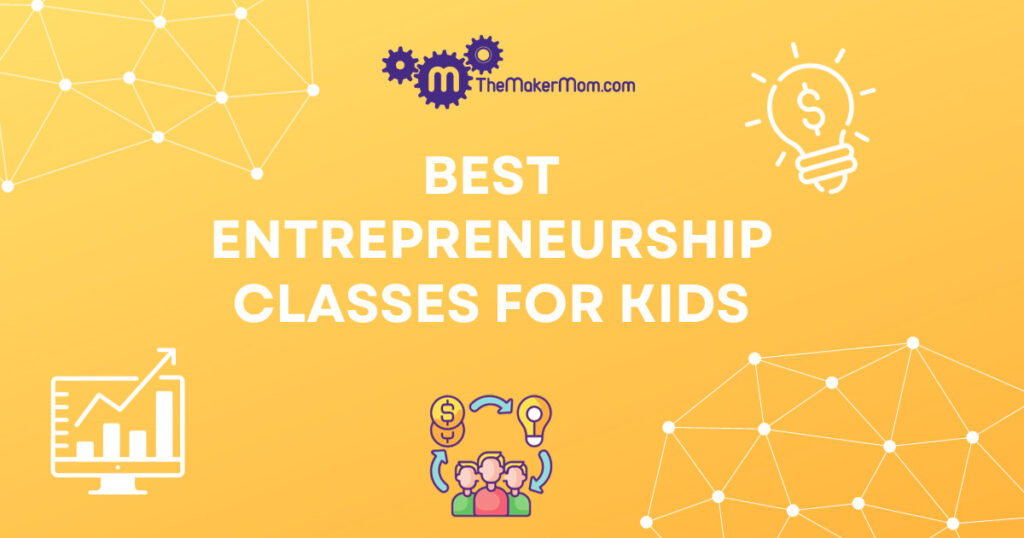 Launch X puts kids in the driver's seat of entrepreneurship with their intensive 5-week program. High school students from around the world gather with the Launch X online platform and fully develop and implement a shared vision in teams. This isn't just a learning exercise, it's the full implementation of a business project from inception to product completion and public release.
Launch X is an entrepreneurship program for kids who are serious about staking their own claim in the world of business and helping to solve an existing problem. Teams identify a problem, frame solutions to fit the target audience, approach the problem from as many angles as possible, and finally implement their solution to come up with the best product.
There are two programs available to high school students through Launch X. Both programs are by application, and a limited number of students are allowed to join.
The Online Innovation course helps teams solve an existing problem in the business world with a novel solution. The Online Entrepreneurship program allows kids to learn all the ins and outs of starting a business intended to provide a good or service to the public.
Classes through Young Entrepreneur Learning Labs help children develop lifelong skills that can be applied to any pursuit. Through a series of different programs, kids use their imaginations and work with others to create a business.
Young Entrepreneur Learning Labs has three programs that teach entrepreneurship progressively from ages 7 to 15. The youngest participants 7-9 start with Lemonade Stand Kids, where they learn the fundamentals of what a business consists of with fun activities to make it relevant so the information sticks.
After that, older children 10 to 12 get the chance to build a mockup business, create a product, and pitch it during a Market Day presentation. Teenagers 13-15 can enjoy the full experience of starting a business with the Biz Kids program, which includes a further study of the concepts surrounding being an entrepreneur.
Attending one of these programs through Young Entrepreneur Learning Labs can help your kids become leaders in the classroom, devise novel solutions to problems, and develop confidence.
Camp BizSmart offers entrepreneurship experiences to children and teens ages 11 to 19. A series of online and in-person courses let students innovate products, come up with new business ideas, and create solutions to existing real-world problems.
In addition to all of the knowledge students gain, they build confidence in themselves with opportunities to deliver pitches to crowds consisting of potential consumers and investors.
Much of what kids learn with Camp BizSmart is used in their own entrepreneurial journey on the road to becoming one of the leaders of the future. Children are put in teams, and everyone gets to assume roles within their company, acting as their role might in a C-level suite.
It's great practice for when they get the chance to take part in the real thing with the skills they pick up at a Camp BizSmart course. All their online programs last from 6 to 10 days. 
World Scholars Academy offers online courses to children 12 to 18 who want to build a solid foundation on which to launch their business career. What sets these classes apart is that they seek to teach all of the underlying fundamentals of how a business starts and functions in the economy.
Everything about the mechanics of how businesses function is included in the curriculum at World Scholars Academy and is taught by scholars from prestigious universities like the University of Oxford. There are classes to discuss degrees and fields, microeconomics, fundamentals of finance, game theory, and entrepreneurial challenges to test new ideas.
Students who attend can expect to see an increase in their understanding of the proper functions of a successful business and how to replicate these fundamentals in their own professional pursuits.
The programs are built to achieve progressive knowledge over the two-week, ten-session course, starting with the basics before moving on to real-life implementation and presentation.
Kid Entrepreneurship is a completely free series for students K-12 that can be delivered during school, as an afterschool program, or to independent students who choose to participate at will.
Building on a foundation of STEM skills, children learn financial literacy, creativity, and innovation, and how to pivot and overcome failures. The leaders of the future can begin learning on the Kid Entrepreneurship program as early as age 5 with lessons in the very basics. 
There are options for age groups 5-7, 7-12, and 12-18, and they get progressively more difficult, covering more advanced topics for high school students.
Participation in the courses at Kid Entrepreneurship is a great addition to a college admissions portfolio. It also serves as a potential starting point for children who want to go their own way and bring their ideas to life in the marketplace.
Biz Kids is a course that's based on the Emmy Award-winning series of the same name. The same fundamentals explained in this fantastic TV series make up the course material for this online learning experience.
Apart from the basics of entrepreneurship, students get taught about financial basics, saving and investing, and the economy, and get a preview of potential jobs and careers.
Lesson modules can be purchased individually and include a full video series and learning materials to go along. The same principles and lessons being taught were utilized by the same kids throughout the run of the series to create successful businesses.
Perhaps most importantly, Biz Kids can teach them to be successful entrepreneurs.
The Young Entrepreneur Institute has helped to teach tens of thousands of kids about the possibilities of entrepreneurship since 2006. They have accomplished this mission through a combination of one-day lessons, one-week curriculums, and a full semester program.
The knowledge and leadership skills learned at the Young Entrepreneur Institute can give your kid perseverance, teach the value of hard work, and prepare them to succeed in their career or business.
The nationwide network of collaboration that makes up the backbone of the Young Entrepreneur Institute ensures that students from around the country are able to learn these valuable skills and network.
Having a chance to socialize with other children who share an entrepreneurial spirit will let them build upon their ideas and brainstorm their way into innovations.