If you want your children to learn about STEM, you're not alone. Filling the future skills gap in the country and across the globe is a key focus of these science, technology, engineering, and math camps. Some also incorporate the arts and are therefore known as STEAM.
The following picks for STEM camps in Denver include everything you really want to know before enrolling your children. We cover the different camps offered, where the programs take place, what you can expect your kids to learn, and what age groups each camp is open to.
From kindergarten age to high school seniors, there's something for every age group in the city of Denver, also known as the capital of Colorado.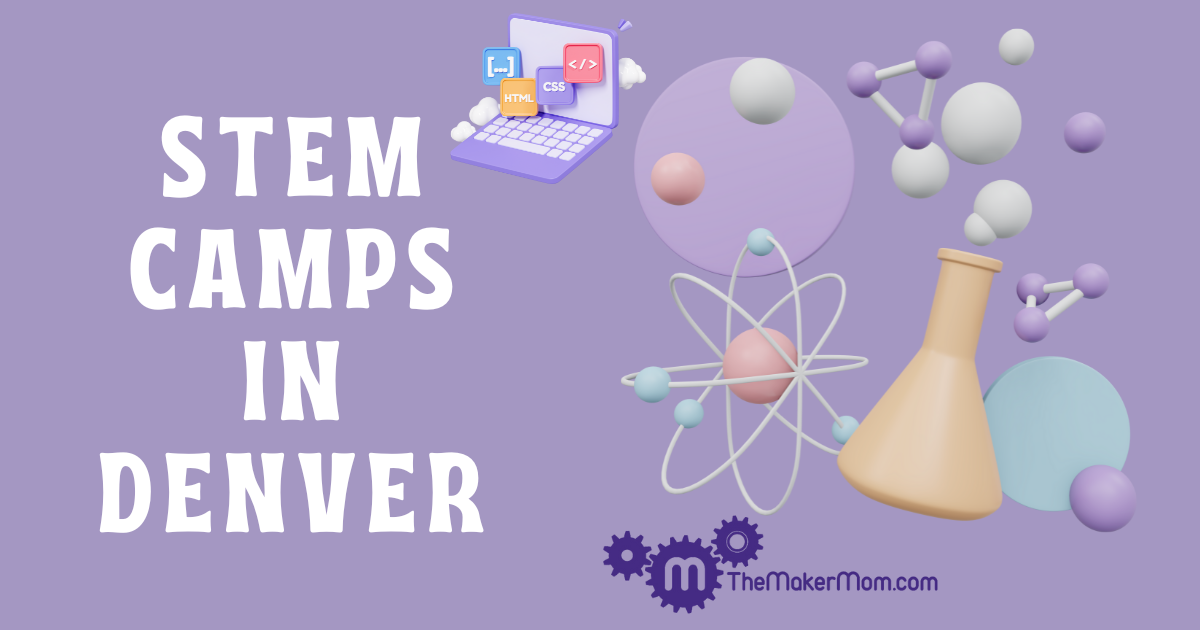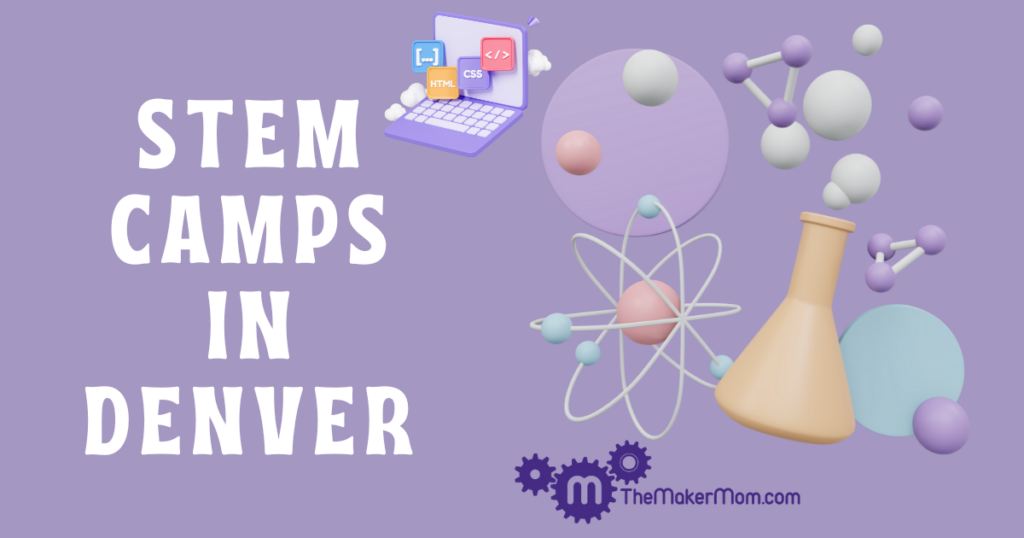 1. Keystone Science School
Keystone Science School opens enrollments at the start of the year and you'll have to be quick to secure a spot at Keystone Science School (KSS) for your child.
Around half a dozen types of STEM-centered camps are available. These include one to two-week traditional overnight summer camps, the Pathfinders day camp, 6 to 12 day camping adventures, and more. There are year-round options, including in the winter as well.
Keystone Science School occupies a plot of over 20 acres in Snake River Valley. The site was home to Old Keystone Village and was once used for gold and silver mining. Now campers can do everything from learning about science to going white water rafting and rock climbing.
Facilities that make Keystone stand out today include an archery range, an amphitheater, an observatory, and a tented riverside village. Programs cover kindergarten to 12th-grade students, and scholarships are available.
2. Steve and Kate's Camp
Open to kids ages 4-12, Steve and Kate's Camp offers STEM day camps in three different Denver locations. Here the children take charge, creating and navigating their own schedule.
There are plenty of activities that range from tech classes on coding and robotics to sports and handmade crafts, music, and even animation. A real perk is that Steve and Kate's will refund any unused days you pre-purchase, making this a fully flexible camp.
Day camps operate daily between 8 am and 6 pm and also run during school holidays outside of summer. With 55 locations across the United States, your kids join a long-established STEM camp when attending one of Steve and Kate's three Denver locations.
3. Silicon STEM Academy
Silicon STEM Academy is favored for teaching technical skills that equip students for the modern world and give them practical experience in computer science. Preparing them for a future career in tech is also an important focus. 
From creative graphic design to engineering and coding, Silicon STEM Academy aims to make learning these skills engaging. They're all about making sure kids have fun while learning valuable skills.
You can enroll kids in their summer camps on a weekly basis, and they can attend mornings, afternoons, or all day. The day camps are based in the Wash Park area. The academy also offers programming during other school breaks, plus private lessons and game nights.
4. Girls Inc. Eureka!
Girls Inc. in Denver operates more than just a summer program at Metro State University. This organization offers full five-year programs for girls. It begins with two and four-week summer camps after seventh and eighth grades.
They involve internships following the completion of grades 9 and 10 and end with an overseas adventure for girls who've finished 11th grade.
A college-style setting provides practical experience to fine-tune attendees' STEM skills. The camp takes a holistic approach, centering on physical and personal development while encouraging informed risk-taking.
The Girls Inc. Eureka program includes monthly classes, boot camps, field trips, and one-day workshops. This continual involvement ensures girls get the most out of their five years with them. An interview is required to sign up, and due to a sliding scale scheme, fees are never a barrier to entry.
You should also read this list of STEM summer camps in Atlanta.
5. Colorado State University
The Department of Mechanical Engineering at Colorado State University provides enticing STEM summer camps for middle and high school students. Small group tuition means students can connect with university tutors while engaging in an interactive learning experience.
It's a very varied program that keeps students busy. Every day, they can enjoy lunch at a different venue on campus and participate in a mix of activities, lessons, and social exercises.
Typical camps focus on the design or engineering of the modern world and are built around finding working solutions to a series of interesting challenges. Participants also have the opportunity to use the top of the line Colorado State University facilities for engineering and 3D printing.
6. Denver YMCA
Established almost a century-and-a-half ago, Denver YMCA takes a fun and inclusive approach to children's personal development. Their main STEM Camp lets campers play with coding robots, build rockets, and build legos.
Camps typically run between 8:30 am and 5 pm, Monday to Friday, though the adventure camp program operates between 8 am and 5 pm, Monday to Thursday. The latter is run from the Arvada and University Hills YMCA, while other programs take place at schools, colleges, sports centers, and churches.
As you might expect, Denver YMCA offers a wide range of other choices with swimming and pilates classes plus community and youth initiatives. They're located at dozens of venues in and around Denver.
7. University of Colorado
The University of Colorado Denver offers a range of pre-college STEAM summer camps that last 1 to 2 weeks. They cater to students in grades from kindergarten up to twelfth grade. There are programs with engineering and technology at the core as well as LYNX arts and media.
The arts camps are designed to provide pupils with a preview of life as a student at Denver College of Arts and Media, so they're ideal for those who prefer arts subjects to science topics. A three-day Architecture in the City program also has more of a design focus.
Children who want to get involved in engineering and technological projects are by no means left out. Their choices include the GenCyber camp centered on cybersecurity and the bioengineering-based BOLT camp.
8. Colorado Adventure Point
The Donald E. Scott Colorado Adventure Point in Lakewood uniquely teaches children the science behind enjoyable pursuits like archery, rock climbing, and gaga ball.
Two main types of programs are offered with one-week STEM camps and the Enger Technology weeks. Summer camps are open to campers ages 6-12, with generous sibling discounts.
In addition to taking part in physical activities and discovering how science makes them work, children can delve deeper into engineering, physics, and chemistry. Or they can opt for an Enger technology week, which offers gadgets, robots, and coding lessons.
9. Metropolitan State University
The STEM Challenge Camp at Metropolitan State University (MSU) uses real-life Lean Six Sigma Process projects to teach older students about the worlds of science, technology, engineering, and math.
A key perk of their program is the fact that participants gain a Lean Six Sigma Green Belt Certificate. This demonstrates practical problem-solving skills to future colleges and employers. The approach is based on the Define, Measure, Analyze, Improve, and Control (DMAIC) model.
The Metropolitan State University Programs are open to high school seniors and community college students as well as MSU undergraduates. Lunch is supplied, and the day runs from 9 am to 3 pm. No STEM experience is needed, and breakout activities such as presentation poster making, soldering, and 3D printing help to mix things up.