Does your child dream of becoming an astronaut when they grow up? Are they fascinated by the natural world? Or are they crazy about all things technology? If your child fits into any of those categories, they might just enjoy attending a science and STEM summer camp!
STEM camps encourage kids to create and learn and can help your child to develop a lifelong love of STEM. If you live in or around the Los Angeles area, there are plenty of amazing camps here where kids can learn everything about engineering, technology, science, and nature.
These top picks for STEM camps in Los Angeles might even shape their future studies and career choice.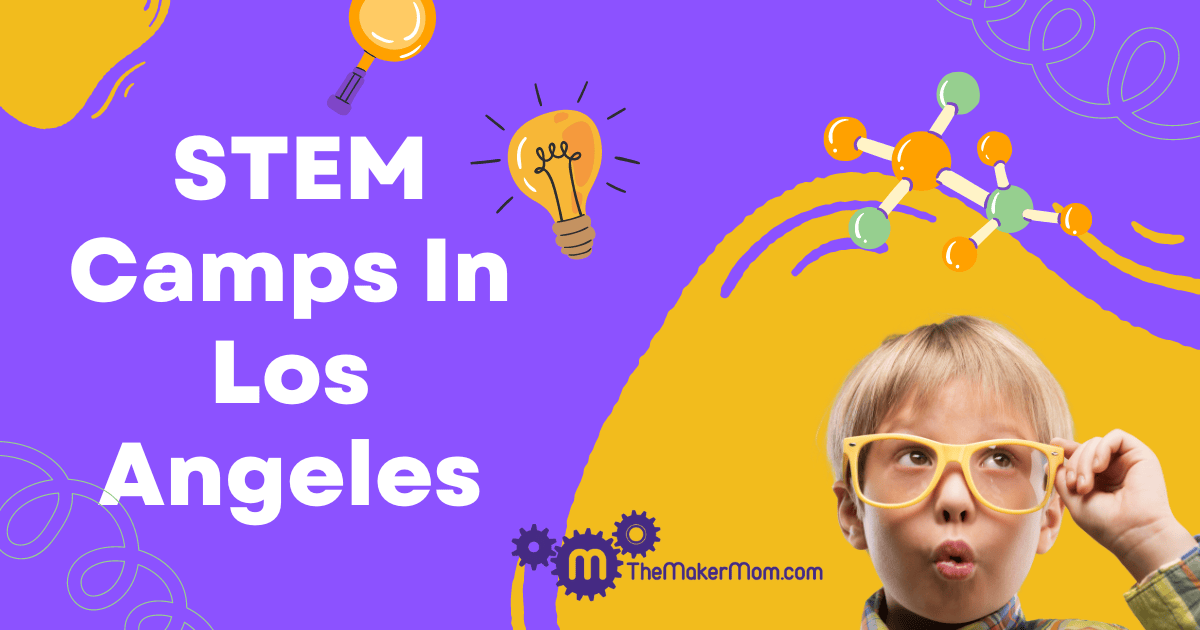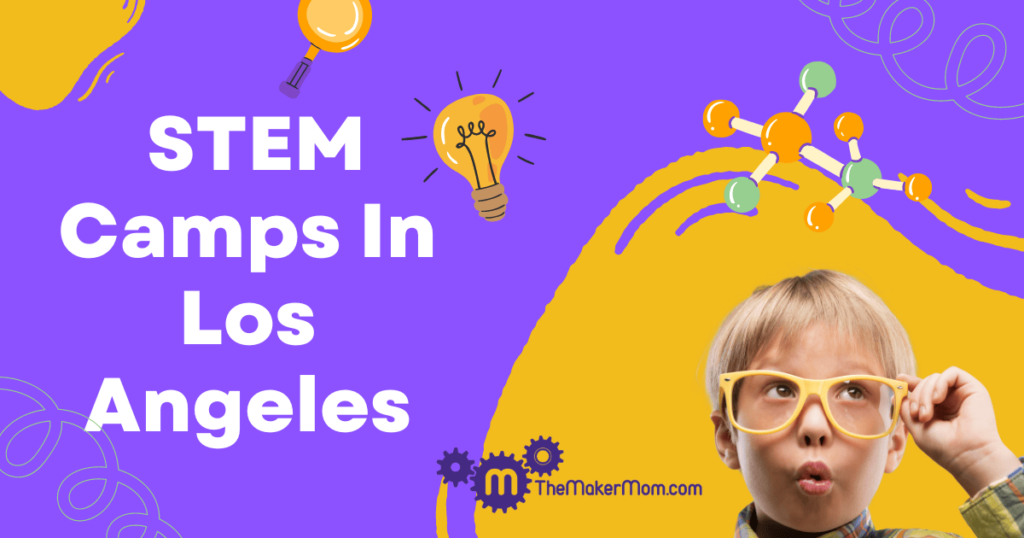 1. Planet Bravo
If your child loves video games, drones, and all things tech, Planet Bravo is the camp for them! Planet Bravo offers the Techno-tainment summer camp where kids can let their imaginations run free and learn computer science and other tech skills in a fun atmosphere.
The camp consists of week-long sessions and you can sign your child up for as many sessions as you like. Each camp session has a different focus so that you can choose a course based on what your child wants to learn.
Courses include Roblox Game Design, Video Editing, Drone Flights, VR Game Creation, and more. Throughout the day, campers participate in indoor and outdoor activities, as well as work periods where they learn and work on their projects.
Kids entering grades 2-9 are welcome to attend any of Planet Bravo's camps. They have several locations in Southern California, including Beverly Hills, Calabasas, Irvine, Pasadena, and Santa Monica.
Address: 2919 W Burbank Blvd, Burbank, CA 91505
2. AstroCamp
For young stargazers and future astronauts, AstroCamp has an awesome overnight STEM camp to encourage your child's love of space. Kids can enjoy exploring the outdoors, participating in lab activities, and learning all about space, science, and technology.
AstroCamp offers three different camp options. Their one-week camp sessions are aimed at younger kids aged 8-13 and include science labs mixed with adventures like zip lining, rock climbing, and mountain biking, as well as exciting electives.
Kids 12-17 can sign up for two-week science camps, where they choose from over 40 different activities to create their ideal camp schedule. AstoCamp's third offering, Geek Week, is open to children ages 10-17 and focuses more on creative and child-directed activities than science activities.
You'll find AstroCamp's 80-acre campus near Idyllwild in the San Jacinto Mountains.
Address: 26800 Saunders Meadow Rd, Idyllwild-Pine Cove, CA 92549
3. Digital Dragon
Digital Dragon's summer camp is located in Santa Monica and is designed for children ages 7-14. They also offer spring break camps and day camps during school holidays.
Some kids can spend hours in front of the computer gaming, drawing, and creating. If that sounds like your child, Digital Dragon might just be a good fit! They offer weeklong camps throughout the summer break, each with a different focus.
The summer programs include themes like Animation Studio, Minecraft: Survival Island, Game Design Academy, Roblox: World Building, and more. Each day, children can participate in tech activities and spend lunchtime at a local park.
In-person and online STEM classes are also available for students 5-18.
Address: 3309 Pico Blvd Ste. B, Santa Monica, CA 90405
4. KidzToPros
KidzToPros offers a variety of camps with focuses on robotics, engineering, and game design.
Kids can participate in engaging STEM activities to boost their creativity and teach critical thinking skills. They'll also get some outdoor time and a chance to share their projects with other campers at the end of the camp day.
KidzToPros offers one and two-weeklong camps for ages 4-14. They also offer sports camps and those focusing on art-based activities. Besides STEM summer camps, they also have after-school programs and holiday options.
You can find KidzToPros locations nationwide, with plenty of choices in the Los Angeles area.
Address: Multiple options in Los Angeles so check out their website for specific locations.
You should also read about STEM Camps in the San Francisco Bay Area.
5. Rolling Robots Robotics and STEM Camp
If your child is a big fan of robots, Rolling Robots offers an amazing robotics camp with a flexible schedule.
Children learn about robotics, coding, and game design through hands-on learning. Depending on the camp session they attend, they can create their own game or gain the engineering and physics knowledge needed to build a robot. No experience in coding or robotics is required since they'll get all the instruction they need at camp!
Rolling Robots has morning and afternoon sessions for kids ages 5-15. You can enroll your child for as many weeks as you like, for the morning or afternoon session, or both if you prefer.
Camps are available in several cities in Southern California, including West LA, Pasadena, Santa Monica, Glendale, and Newport Beach.
Address: 704 Bart Earle Way, #201 Rolling Hills Estates, California, 90274
6. Arboretum Nature Camp
At Arboretum Nature Camp, kids 5-10 can wander the gardens and participate in science and art activities. Each of The Arboretum's weeklong sessions has a different focus.
Different themes include Seas the Daycamp, Garden Chefs, Mystery Science Camp 3,000, and more. The Arboretum is located in Arcadia, California, only 30 minutes from downtown LA. They also offer spring, autumn, and winter nature camps.
Students will find out about the strange animals that share our world with us and learn how to use different natural ingredients to create delicious meals. The Arboretum has a little of everything for the young creative artist to the science enthusiast.
Address: 301 N Baldwin Ave, Arcadia, CA 91007
7. Aquarium of the Pacific Summer Camps
The Aquarium of the Pacific offers summer camps for future marine biologists ages 3-12. Their Fish Fry Camp is a three-day camp for little ocean lovers 3-4 accompanied by a parent. Students learn about ocean creatures and explore the aquarium.
The Sea Squirts three-day camp is for age groups 5-6. They can build crafts, feed animals, and get to see beautiful exhibits. The aquarium also offers a five-day Ocean Adventure Camp with different themes.
Older campers 10-12 can attend the five-day Junior Biologist Camp, where they learn about animal habitats and the ocean, play games, and feed the fish and other marine life. The Aquarium of the Pacific is located in Long Beach.
Address: 100 Aquarium Way, Long Beach, CA 90802
8. Professor Egghead Science Summer Camp
Professor Egghead Science Academy has fun science camps for your budding scientists. They use a STEM-based curriculum complemented by kinesthetic learning to keep kids engaged and develop in them a life-long love of science.
During each weeklong session, kids get to become a scientist by participating in awesome science experiments and projects. Camp themes include Rocket Camp, Extreme Engineering, Lego Amusement Park, and more. Activities range from playing with rockets and racing cars all the way to making snow.
Kids ages 4.5-9 can attend, with locations available in Los Angeles, Orange County, and San Diego. Professor Egghead also offers after-school programs and parties, and events.
Address: 5636 San Fernando Rd Ste 101, Glendale, CA 91202
9. South Bay Eco Kids Nature Camp
Children can disconnect from technology and immerse themselves in this nature camp. Kids get to play and participate in science activities and scavenger hunts.
They also learn about the natural world and what they can do to take better care of it. The South Bay Eco Kids Camp lasts five full days and is located in Wilderness Park in Redondo Beach.
They accept children 7-10 during their Monday to Friday day camps from 10 am to 4 pm.
Address: 1102 Camino Real, Redondo Beach, CA 90277
10. Destination Science Camps
Destination Science offers three different week-long science opportunities for young children ages 5-11. The BioBot & Roller Coaster Camp explores the scientific concepts of roller coasters, like Newton's 3 Laws and mechanical engineering. Kids also get to build a BioBot that can help them explore the Earth's major biomes.
At Rescue Robot Mystery Camp, kids learn about the concepts of robotics, build a Rescue Robot, and solve a mystery. Artemis Moon Mission Camp is for young space explorers. Campers can launch rockets, build lunar vehicles, and explore the moon and planets.
All science camps include three hands-on activities per day, and kids get to bring home their projects at the end of camp. Destination Science has locations across the country, with several options in the Los Angeles area and Orange County.
Address: 1008 11th St, Santa Monica, CA 90402
It's also worth checking out our guide on STEM camps in Denver.