Roblox has quickly become one of the most popular platforms in the world. Roblox allows users to play and create games, socialize with one another, and spend virtual money. These experiences include roleplay, adventure, fighting, obstacle courses, and more.
Given the variety of experiences, it comes as no surprise that Roblox is incredibly popular with pre-teens. While most users log onto the app just for fun, more and more companies are leveraging its popularity in order to teach kids valuable coding skills.
If you have a child obsessed with the game and want them to learn while playing, check out these amazing Roblox coding classes.

Founded by Google and Amazon alumni, Codingal offers 1:1 online Roblox coding classes for kids and pre-teens of all levels.
The course is made up of one-hour lessons divided into six modules. Kids can practice what they learn in class with the help of over 70 activities and projects. In addition, each lesson ends with a quiz to keep learners motivated and on track.
By the end of the course, students will know how to create various Roblox games, including obstacle courses (obbies), Tycoons, racing, and Battle Royal. While the lessons are all about game development, kids also learn transferable skills like creative problem-solving and analytical thinking. They also learn the basics of the Lua programming language.
Classes are taught by computer science graduates with years of experience in the field. Regular parent-teacher meetings are also included in the registration, as is lifetime access to course materials.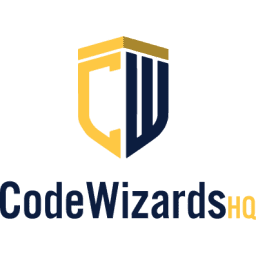 Children ages 8 to 13 can learn the basics of Roblox game creation during CodeWizard's one-week coding camps. Each session is led by a teacher and lasts two hours.
By the end of the program, kids will have mastered Roblox skills like working with Roblox Studio, inserting obstacles, animations, and more.
They combine this knowledge to build their own obstacle course on Roblox using the Lua coding language. But more than that, they learn valuable coding concepts like using loops and function calls.
A week of classes at CodeWizards costs $399 and comes with progress reports for parents, video recordings, downloadable slides, and a certificate of completion.
CodeWizardsHQ has the resume to back up its programs. It was founded by a former Dell engineer, and the company has had thousands of happy students since it first launched.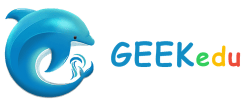 Former software engineers from Google and Amazon used their skills and passion to create GEEKedu, an accessible platform where people can learn valuable coding skills.
To this end, the learning platform employs instructors from some of the best universities and tech companies in the world. Teachers create a personalized lesson plan for each student to ensure everyone gets the support they need.
Students 10-18 focus on Roblox concepts such as using Roblox studio, the Toolbox, building models, making maps, and coding leaderboards. All of these skills allow them to create Roblox games like Space Race and Battle Royal.
GEEKedu offers both Roblox camps and classes. The summer camp consists of five 2-hour private lessons and costs $320. Coding courses are purchased every month, with four 1-hour classes costing $180 or eight 1-hour classes per month at a rate of $280.
Classes are 1:1 and include customized lesson plans, take-home assignments, and weekly reports.

This Udemy self-paced Roblox course comprises 42 lessons and is divided into six sections. It lasts a total of 2 hours and 35 minutes.
While that might not seem like a lot, it manages to pack a ton of information into a short amount of time that kids can take in whenever they want.
Participants learn to use the Roblox Studio to create models, use the terrain editor, and write scripts in the Lua programming language. You also learn how to publish Roblox games so others can enjoy what you've created.
After the class ends, students receive a certificate of completion. There is also lifetime access to the course materials to refreshen up on skills at any point. You also have a 30-day money-back guarantee in case your child isn't happy with the course.
It retails for $34.99 however, Udemy has frequent sales, so it's possible to pay much less if you get it at a discount.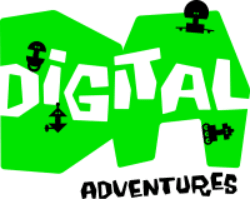 Digital Adventures hosts hour-long teaching sessions. During this time, students complete a series of steps to finish a project. Each step contains help text and images to illustrate concepts and make it easier for students to understand.
With their Roblox classes, beginners learn basic programming skills like logic and loops. Intermediate coders tackle algorithm design, pattern recognition, and abstraction. Similar to other coding courses, they use the Lua scripting language to teach these important concepts.
Children are placed into one of Digital Adventures' nine skills levels based on their age and coding knowledge. The most advanced students can scope an entire project from start to finish. They may also be called upon to assist lower-level peers.
In addition to hard skills like coding and problem-solving, students also learn the importance of teamwork. Classes are available either once per week at $19, three times per week at $51, or five times per week at $75.

Code With Us offers STEAM classes and summer camps designed to help students become Roblox masters.
After a year of classes, students ages 5-18 will have a solid understanding of Lua programming and coding concepts like variables, loops, recursion, and inheritance. Once they've built a solid understanding, they can move on to more advanced courses or create more complex Roblox projects.
Classes last one hour and can be taken once or twice a week. In addition to choosing the course frequency, parents can select from individual or group classes where they can work in teams.
Prices range from $185 per month for once-a-week group classes to $540 for twice-a-week private sessions. Seasonal camps are available for morning, afternoon, and full-day sessions, which start at $470 per week.
In addition to personalized lesson plans from highly-skilled instructors, you get access to optional homework, class certificates, and progress reports. There are also other options in Minecraft modding and robotics.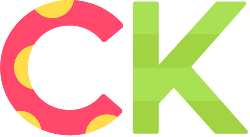 As one of the top computer science course providers, Code Kingdoms knows a few things about what makes a great Roblox coding course.
Their programs are self-paced and designed for learners ages 8 to 14. There are no set schedules or instructors, making this an excellent option for busy children.
With the help of Code Kingdom's interactive step-by-step videos and web-based code editor. Learners can do everything from creating basic Obbies all the way to building tycoon games.
After completing their project, kids can test their creations on the platform's private Roblox server.
All subscriptions include access to an extensive library of interactive video tutorials, a kid-friendly code editor, and support from the Code Kingdoms team. Students also receive skills assessments and free lifetime course updates.
Three subscription plans start at a monthly $19.99, annually $99.99, and lifetime for $249.99. You can also enroll children in their Minecraft classes at a similar cost.