This post is part of a sponsored campaign for Klutz. I received compensation for my participation, but my review and opinions are my own. Understanding the basics of circuitry is a key STEM skill. Makers should also be familiar with the basic elements of electronics, so I'm always on the lookout for new ways to introduce these things to kids. Therefore, I was eager to take a look at the new Klutz Circuit Games Lab, one of the items in their Maker Labs line.
Kits are always the gateway to bigger and better making. One thing I like about Circuit Games Lab is that it provides basic instruction and equipment, like copper tape, LEDs, a battery pack, and wires, that can be repurposed hundreds of ways when kids are ready to go beyond the kit.
Klutz Maker Lab Circuit Games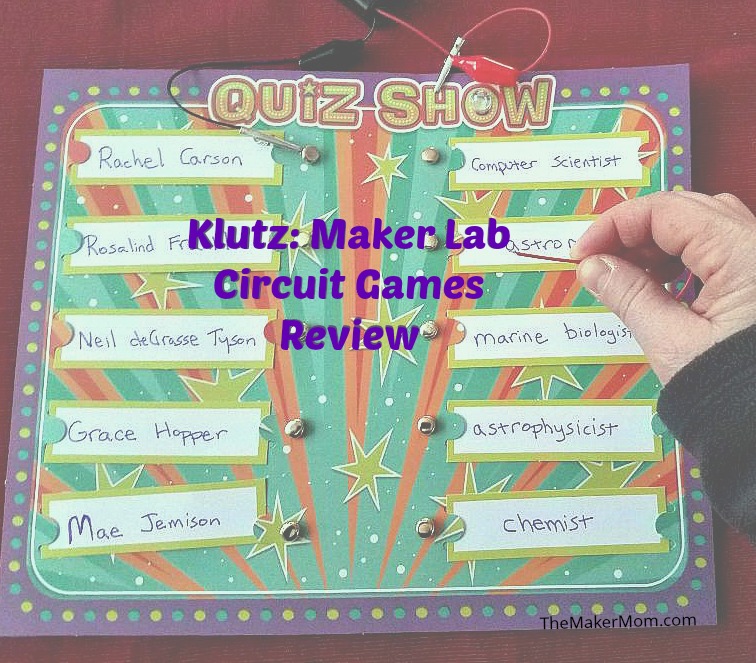 As for the kit itself, the colorful guide provides a Circuits 101 along with detailed illustrated step-by-step instructions to walk young makers through building five engaging games. Designed for kids ages 8 and up, the projects vary in complexity. Of course, the amount of parent participation needed depends on the child. They might need some guidance or a set of hands. Or maybe they'll only want an adult around to try out the games.
The Lab set also includes almost everything you need to complete the five projects: AA battery holder, popsicle stick, 2 blue LEDs, 3 white LEDs, a paperclip, wires, copper brads, 2 buzzers, game pieces and boards, metal tweezers.
Note that it does not include two AA batteries or a tiny screwdriver to open the battery pack.
The Games
Morse Code
Quiz Show
Space Loop
Buzzbot
Feed The Shark
Take a look at a few of the games in this video.
View this post on Instagram
Morse Code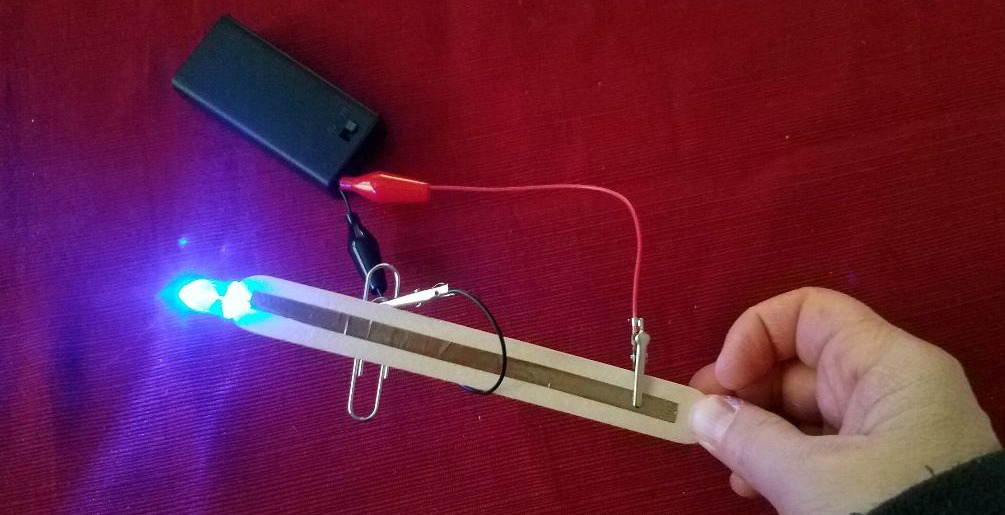 The first game uses the most basic circuit design to create a popsicle stick flashlight. The instruction booklet provides an overview of Morse code, the old telegraph-based communication language, so that kids can challenge each other to decode messages. I don't know about your kids, but my high-tech young ones were fascinated by Morse code during their elementary years.
Buzzbot
Buzzbot will be familiar to anyone who's played Operation! The Maker Lab provides easy-to-follow-directions to bring the game to life. I found that the base was a rather snug fit, but a maker is never far from her tape. Just a piece or two helped things stay together. The game comes with its own small removable items. If they get misplaced, you can substitute in small candies or grains of rice.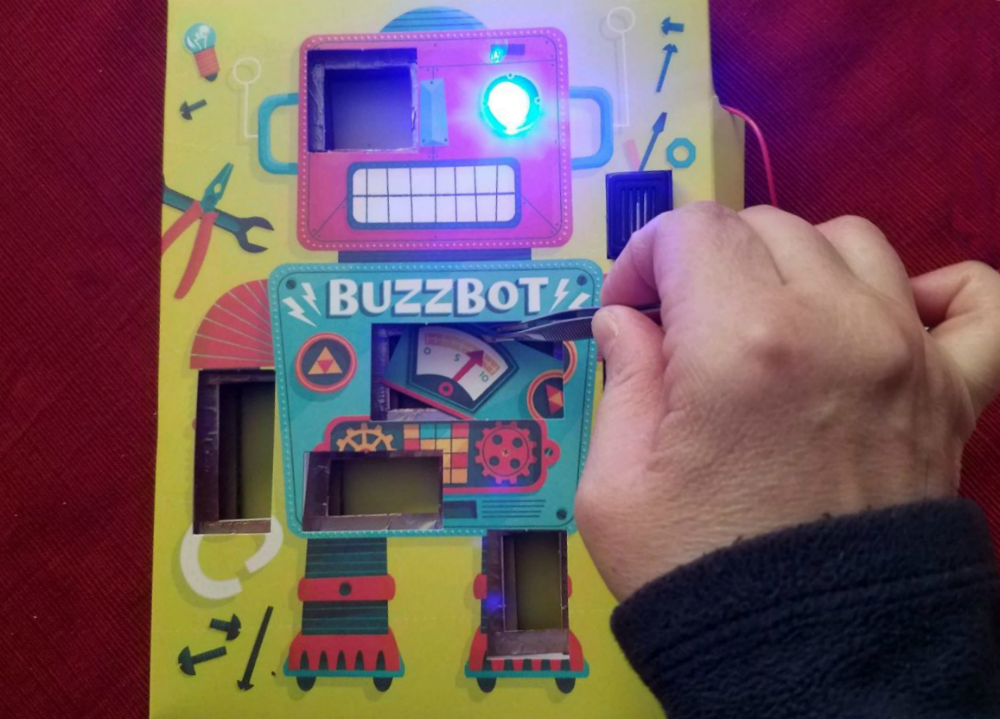 Take a look at some of the other games included in the kit.
The Klutz Circuit Games Lab gets a thumbs-up. The games are cute, colorful and engaging and it includes just about everything your child needs to get started (remember those batteries!). Once they have an understanding as to how the games and circuits work, your child can take their skills to the next level with DIY electronics projects.
Anytime I had an assembly question, I referred back to the written or graphic instructions and found my answer. That said, as with any project that requires a build, there may be some setbacks. It's important to let your child know that troubleshooting is part of the engineering process.
If a game is assembled and doesn't seem to work, they need to check the wires and tape. Is the LED attached correctly? Is the battery pack turned on? Most problems have a simple fix. And your child will feel all the more accomplished once they know how to smooth out the bumps.
The kit includes one battery pack that you switch up between games. When you reattach it to a game that's been put aside, you might need to tweak the connections.