If you're looking for a great way to maintain your children's curiosity and attention, STEM subscription boxes can help. It's not always easy to plan science experiments or hands-on learning activities for kids. These boxes manage the hard part for you and provide a learning experience for them in a single monthly package.
STEM boxes are a great way for children to work on something new without getting too bored. There is a wide variety of subscriptions to choose from, each offering different focuses on subjects like science, coding, technology, and more.
Here we cover some of the best STEM subscription boxes for kids of all ages.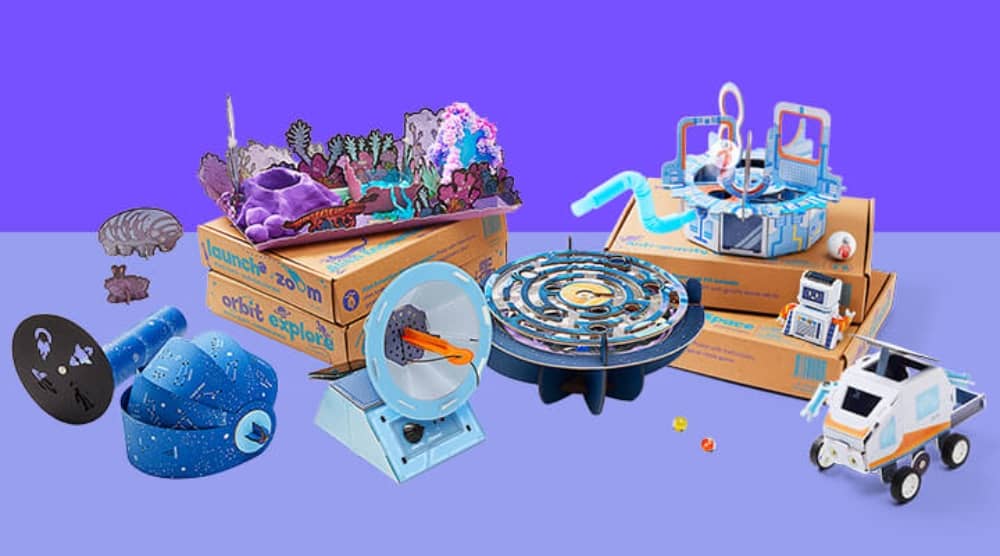 Children ages 3-10 can choose from one of eight STEM learning journeys with Little Passports.
Younger kids can start their journey with the Early Explorers package and enjoy hands-on activities involving exploring the oceans, learning about the world's animals, and traveling the globe with their imagination. If they want an animal-focused box, they can choose the Animals Wild package and learn exclusively about animals with fun games and pop-up stories.
Starting at age 5 and up, kids can really dig into some practical science experiments with Science Junior. The Space Quest option gives them out-of-this-world activity kits and stories to make science fun and approachable.
Older children can enjoy the challenges offered by the Science Expeditions package, which includes several hands-on science experiments. It can keep them interested with fun inventions, comic books, and badges as they progress.
The monthly subscriptions start at 29.95 on a monthly basis or 24.95 per month for 12 months. There is no contract in place, so you can cancel whenever, and shipping is free.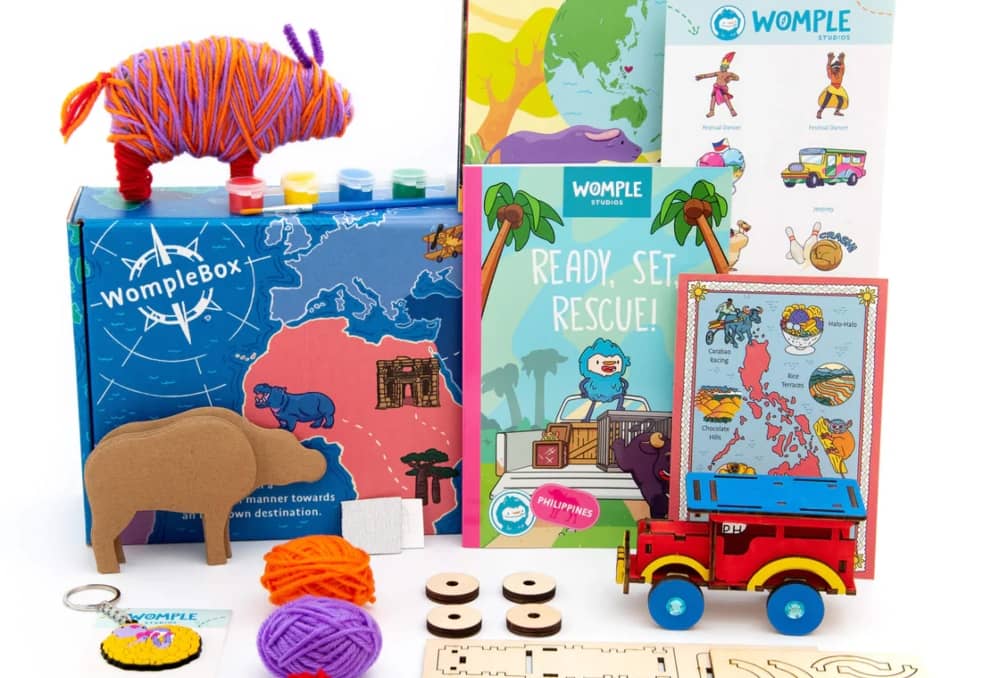 Womple Studios offers kids ages 6-11 the chance to travel the world with their STEM subscription offering called WompleBox. Learning about new and fascinating places is reinforced with custom-crafted hands-on projects.
Every month means a new country for children to explore and discover through an illustrated adventure book and a unique collectible from each location. Children stay engaged with the storytelling skills of Womple Studios and immerse themselves in different cultures.
Kids are joined on their journey by Womple, an adventurous abominable snowman from Antarctica. This helpful sidekick teaches children as he leads them on an expedition of the imagination from the comfort of home. What better way for kids to learn about far-flung places around the world like Argentina, Mongolia, or the Philippines? They also have a dino-box coming soon for younger students ages 3-5.
Subscription costs depend on the total number of months you get in advance. On a month-to-month basis, you pay $29.99, but if you pay for 12 months, you pay at a rate of $24.99.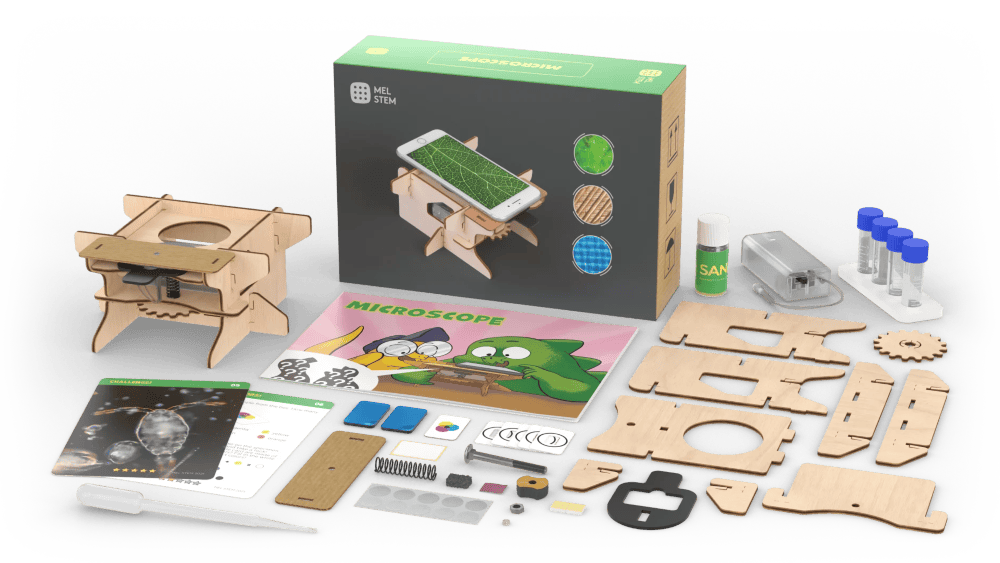 MEL Science combines hands-on projects with digital learning. You can mix and match boxes in different subjects to give your kids exactly what they want.
What sets MEL Science apart is its emphasis on providing digital content. A subscription includes access to an extensive library of videos, VR experiences, and augmented reality lessons. The seamless integration of practical experiments with easy-to-understand online content isn't too common.
There are even science kits that come with surgical kits and dentistry suites. This is an excellent choice for high school students interested in pursuing a medical career. They also have a coding subscription box for younger elementary school students.
The monthly science kits are available for $39.90 or a total of $350.80 for a full year. All subscriptions come with a no-obligation, cancel at any time guarantee.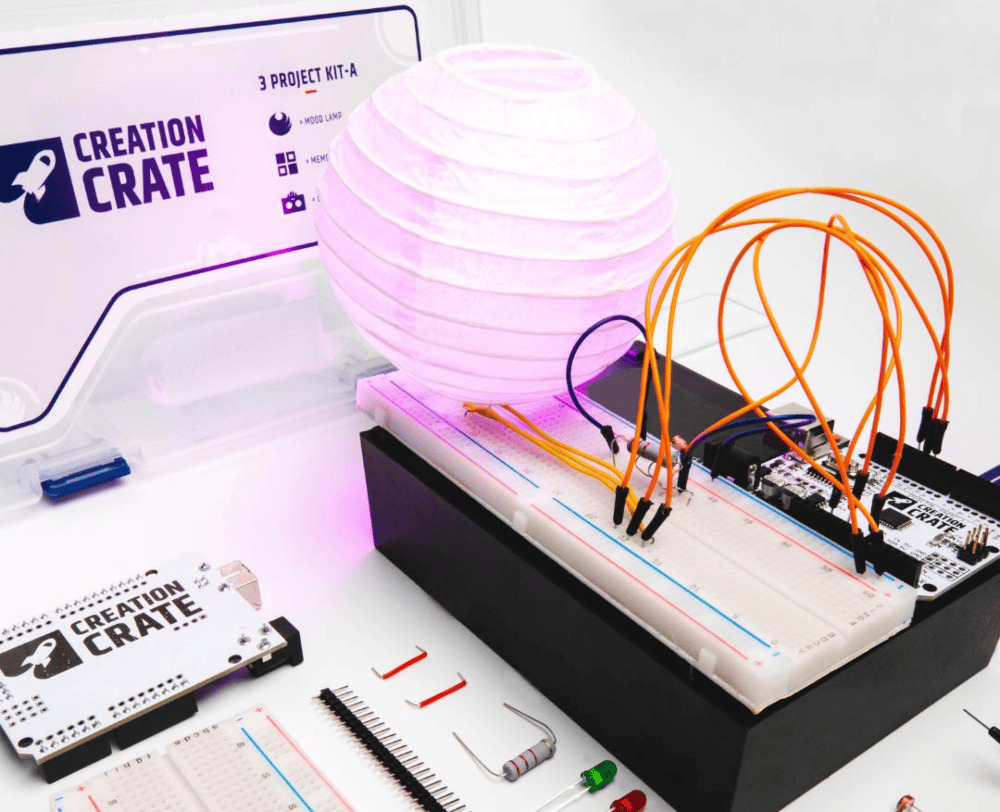 Creation Crate offers students STEM projects to dive into the worlds of chemistry, engineering, and electronics. Packages start at $39.99/month and include a quarterly option billed every three months for a larger discount.
Creation Crate provides all the necessary materials to complete the project, fully detailed instructions, and a full suite of online tools, tutorials, and one-on-one help when needed. The online classroom provides additional help and resources. Everything is self-paced, so kids don't need to rush their learning journey and take as much time as needed.
If you're looking for the perfect gift for older STEM kids, they also offer an all-in-one solution that includes 18 projects in a unit. This comes at a substantial discount over the monthly or quarterly subscription prices.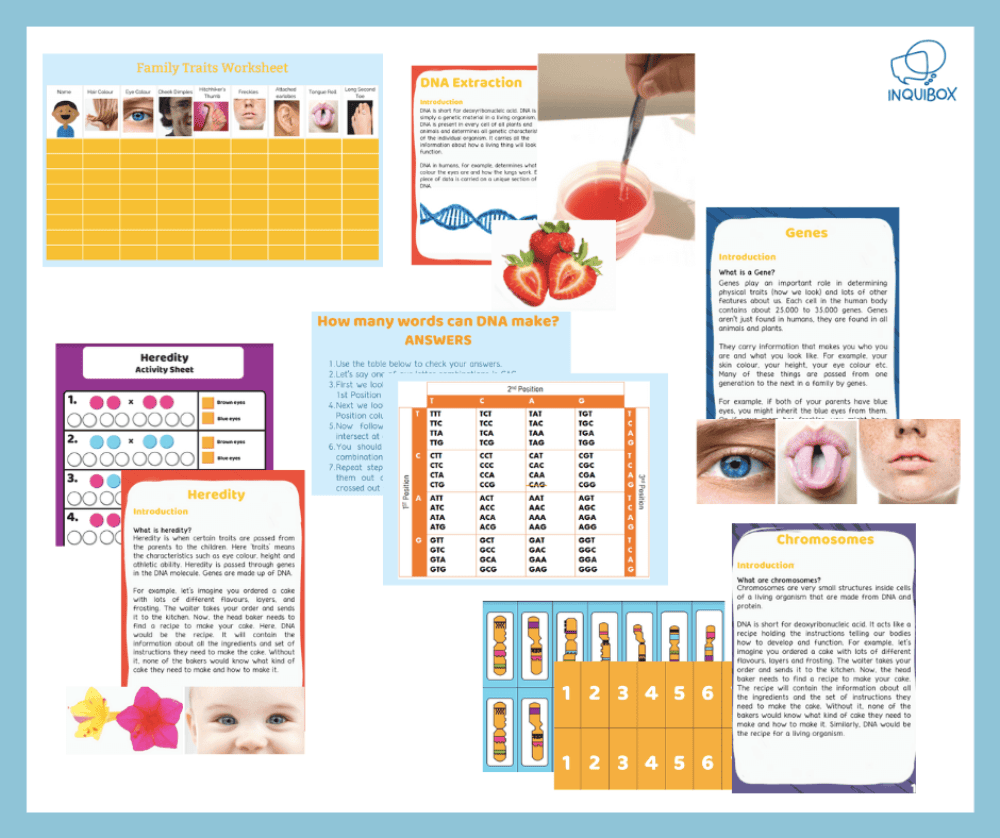 Chemistry, space, and robotics are covered with InquiBox subscriptions. Students can learn about the natural world, the world within through biology, and the worlds beyond with an exploration of space and planets. These fundamentals are brought to life with over a dozen fun themes and real-world examples.
Each InquiBox contains 3-5 activities every month with helpful instructions. You can study the underlying concepts of science, technology, engineering, and math. InquiBox also provides additional resources through its online platform to expand what is included in the box.
The subscription options for Inquibox are $45/month, $120 every 3 months, $210 every 6 months, or $360/year. Boxes can also be purchased individually for $49.00, and you can choose the exact lessons from several different options.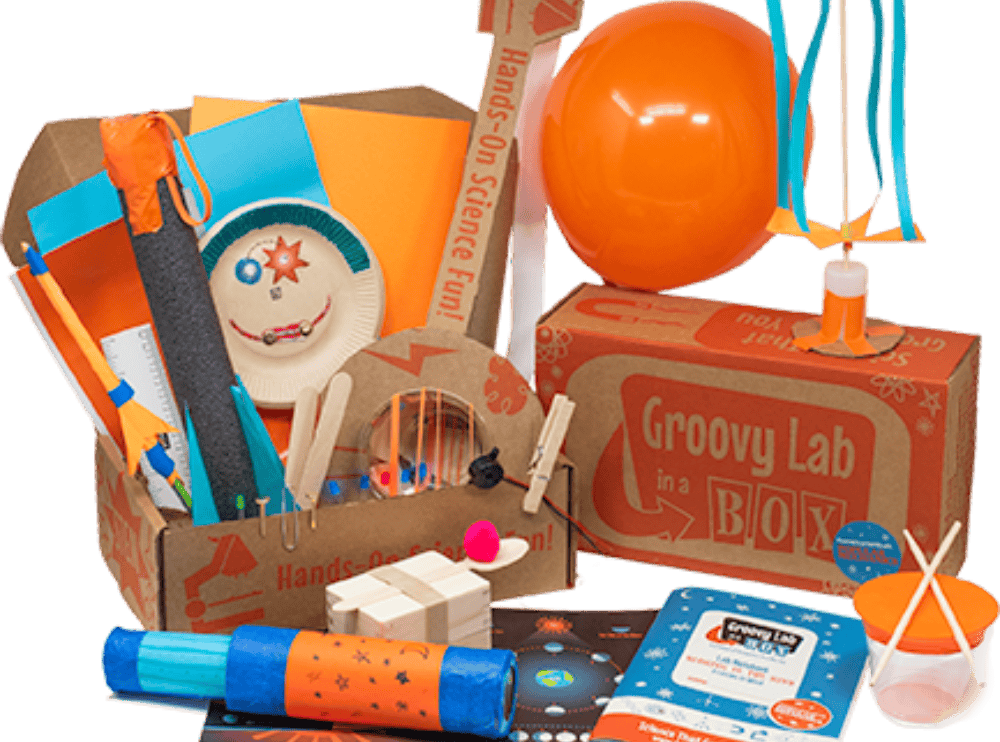 Future young scientists can begin exploring with Groovy Lab in a Box. There are subscription choices for every budget, including monthly for $29.95, and lower amount costs every 3, 6, or 12 months bought in bulk.
Each monthly box includes everything needed for their hands-on experiments, a lab notebook with instructions, and a design challenge to help kids ages 8+ develop their critical thinking skills. It's a box full of fun exploration into scientific inquiry. Children can utilize the online resources provided by Groovy Lab in a Box on their website.
Single boxes are also available for purchase and feature themes like a lunar launch, soap creation, and groovy bots for older children. This is a great, no-commitment option to check out what they're all about.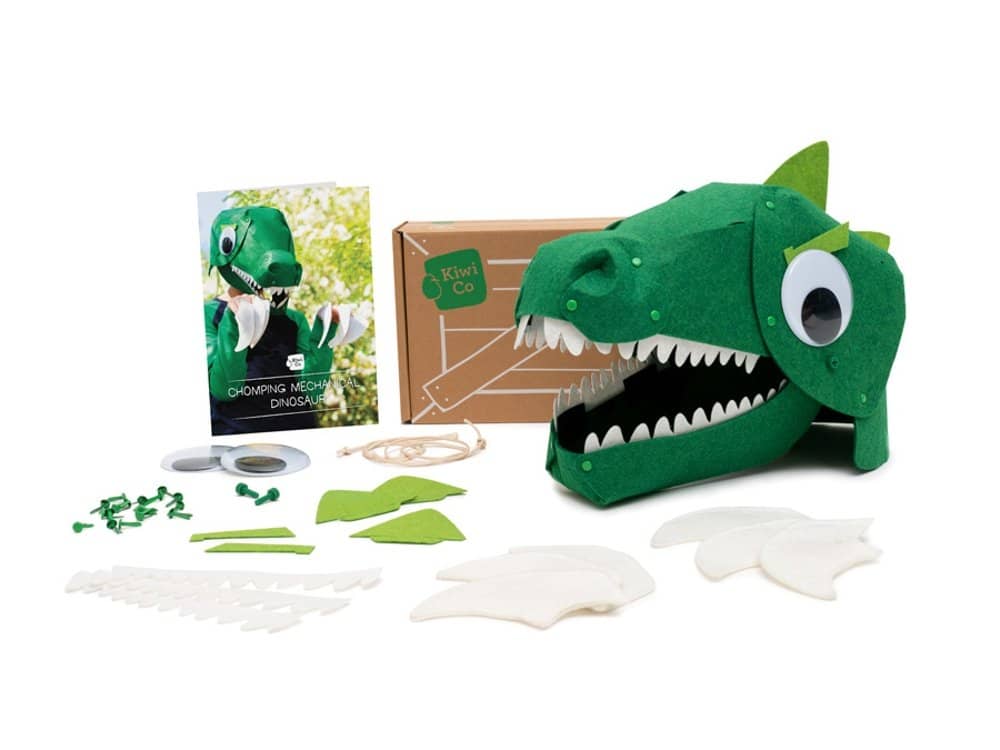 KiwiCo has STEM subscription boxes for toddlers to teenagers. There are over 200+ projects to choose from depending on the age group, which can be purchased separately from their online store.
Through hands-on crafting, kids learn about the fundamentals of STEM concepts like robotics, chemistry, and biology. Detailed steps are included with every box or a la carte project. There is also a monthly magazine added as a bonus that has loads of scientific content.
KiwiCo crates range in price depending on your choice, but they can be month-to-month, 3-, 6-, or 12 months. Prices start around $18.50/month for multiple-month subscriptions and go all the way up to $32.95 for a month-to-month option.
There are frequent discounts to take advantage of as well during certain times and holidays. KiwiCo is one of the more popular subscription services, so you won't be disappointed.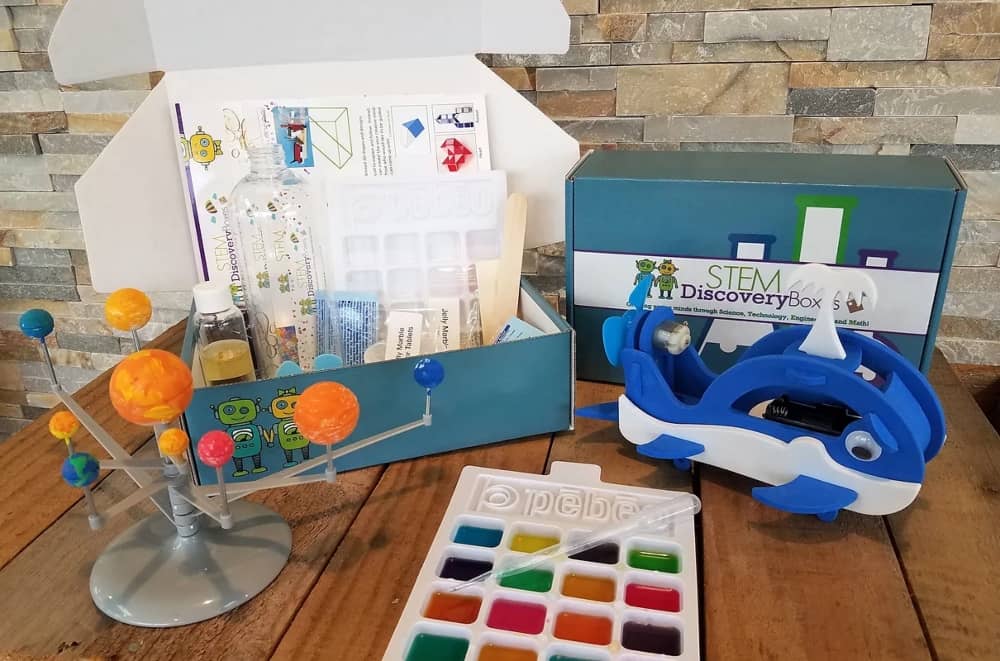 You can get 3 STEM-related projects delivered right to your door for kids seven and up. STEM Discovery Boxes feature over 100 projects to choose from that can make learning core concepts fun and interactive. You can find projects suitable for your child's age range and can increase skill level requirements as they get older.
Each packet arrives full of everything your child needs to assemble, test, and play. Schools and summer camps can also work with them to build something specific for their students. The gallery page on their site has a bunch of photos showing what past students have built.
Like other options, they offer similar deals depending on the length you sign up for. The more you prepay, the more you save.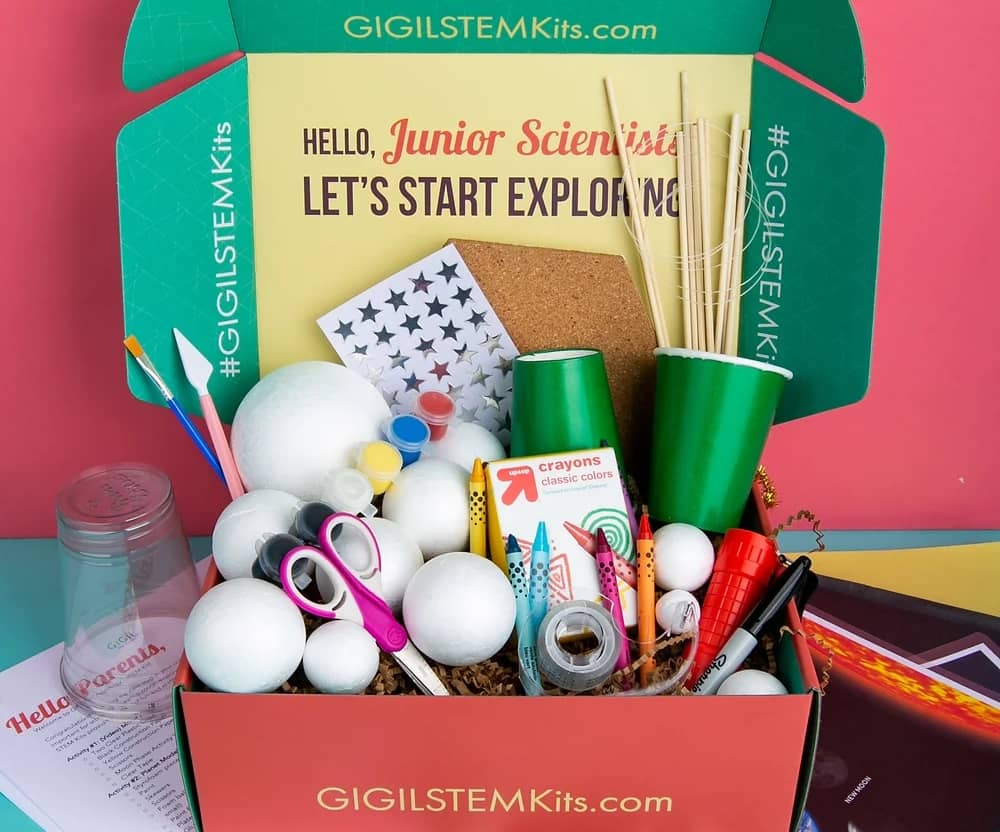 Children get to explore new themes every month with GiGiL STEM Kits. Some of their themes include learning how gravity works, a wintry lesson on snowflakes, and traveling back in time to learn about prehistoric animals. Every monthly box for students in Pre-K to 5th grade includes five different hands-on STEM activities and all materials required to learn and play.
GiGiL also offers bundle boxes that include 15 STEM activities a piece. They offer an Exploration Bundle about archaeology, a Technology Bundle, which delves into electronics and power sources, and a Space Exploration Bundle.
Subscriptions for GiGiL STEM Kits start at $37.95 a month, $104.85 for three months, $191.70 for six months, or $347.40 for an annual subscription. There is no obligation, and you can cancel at any time. Discounts are offered to siblings for large families and can provide substantial savings.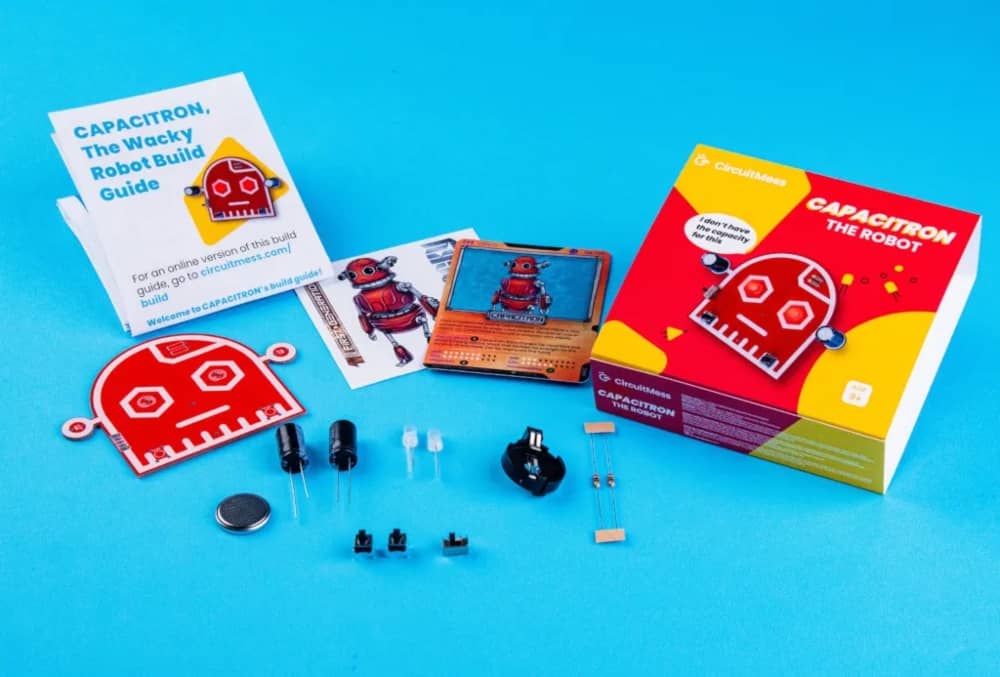 CircuitMess is an excellent way to learn coding, engineering, and robotics. They offer an electronic basics kit called Wacky Robots and a STEM Box, which includes advanced coding projects and lessons.
With the Wacky Robots box, you can build basic electronics. Each builds includes information about the LED basics, capacitors, and the basics of resistance and ohm's law.
Older students who are more knowledgeable can practice soldering on actual circuits, learn about microcomputers, and learn the fundamentals of coding in C++ and CircuitBlocks.
The costs come at $34.99/month for month-to-month, $31.99/month for 3 months, $29.99/month for 6 months, and only $27.99/month for 12 months. The 6-month and 12-month options also come with a free tool pack.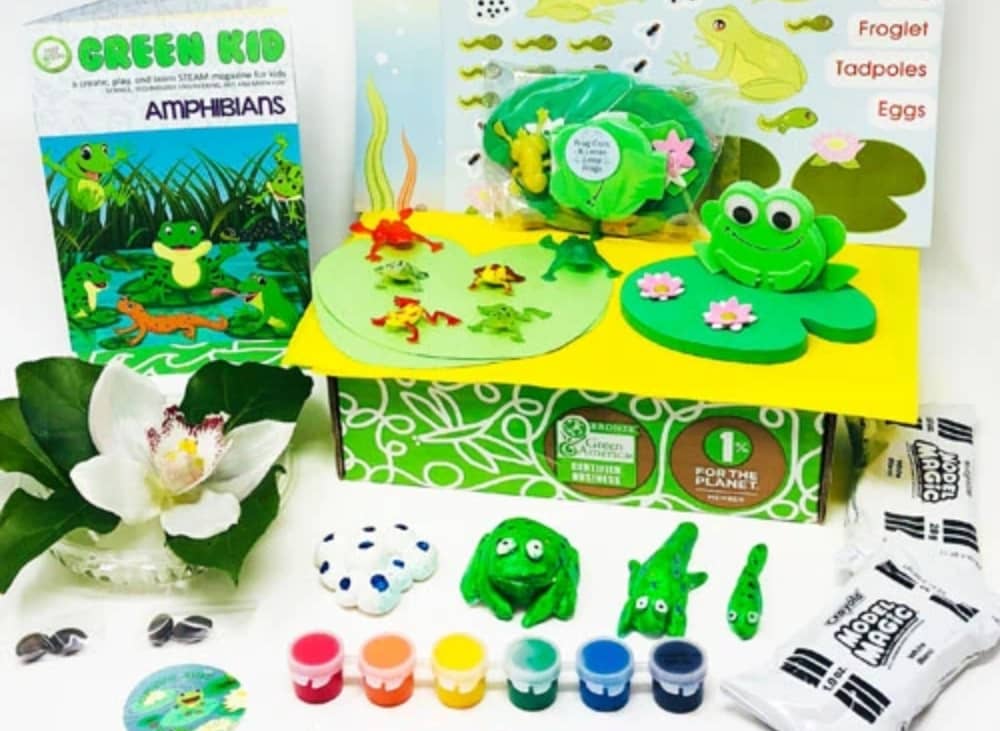 Green Kid Crafts expands on traditional STEM subscription boxes to include a little something for artistically minded children ages 3 and up. Arts and crafts meet in one sustainable package each month.
The monthly cost comes at 29.95, with lower 3,6, and 12-month options. Their longest offering comes with a free gift and significant savings over the other choices.
At these affordable prices, you get access to 4-6 hands-on projects per month. Spend some screen-free time building with easy-to-follow instructions. It's the perfect way to provide self-confidence and independence to students.
Green Kid Crafts seeks to make the world a better place by teaching about the ecosystem and how to protect it.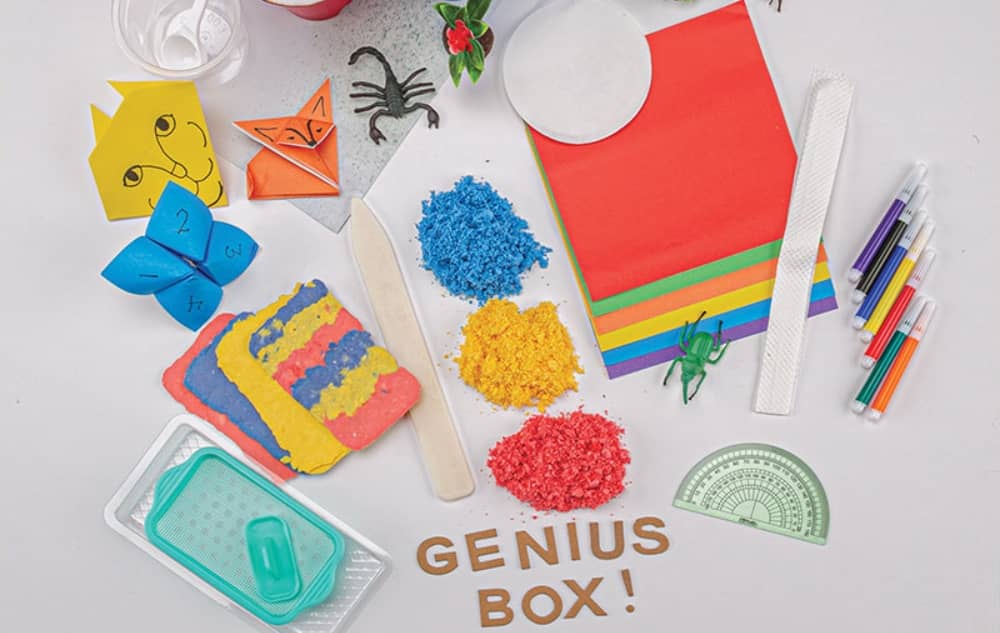 The Genius Box Club is one of Annie's Kit Clubs' monthly subscription box offerings geared toward teaching children 8 and over. Each STEM box covers a specific theme and hours of screen-free time to build confidence, hand-eye coordination, and improved focus.
Members of the Genius Box Club will have their choice of receiving a box once a month for $29.00 or at a lower price for multiple months. All options come with instructions and everything needed to complete the assessment.
Annie's Kit Clubs also has a full line of art subscription boxes for every kind of art and craft project under the sun if your creative little ones are interested in getting their hands dirtier and expressing themselves. There are endless options for kids and adults alike, so it can be a fun family activity to do together.