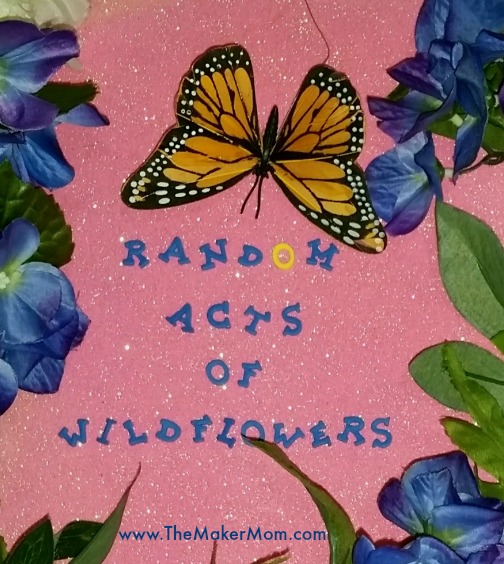 I set out to make Chicago a little greener a few weeks ago at the Chicago Northside Maker Faire thanks to my relationship with PURELL® Advanced Hand Sanitizer. With just a few simple supplies, I taught more than a hundred people how to make seed balls and beautify their neighborhoods with random acts of wildflowers. Now I get to show you.
This post is one in a series that I'm doing on behalf of the brand. Like me, the brand believes in the importance of hands-on experiences and letting kids be kids, even if that means letting their hands get a little dirty. We learn so much when we experience the world through our hands. As you make seed balls, you feel the tiny miracle of a plant seed and build fine motor skills as you smoosh the seeds, soil and clay together.
We don't let a little mess or dirt stop us from having a good time, but we do like to clean up afterward. I'm excited to share two more fun maker activities later this month as PURELL® Advanced Hand Sanitizer and The Maker Mom work to wipe out the germs, but not the creativity.
Most of these photos are from the Maker Faire. I don't get quite so fancy with displays when I'm working on my dining room table.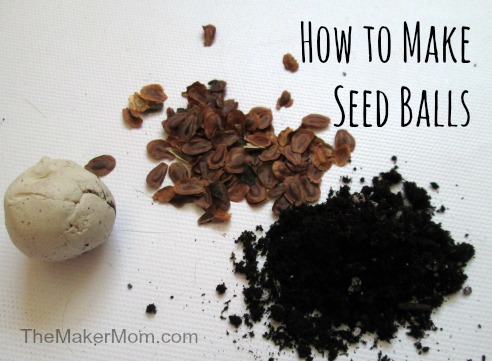 How to Make Seed Balls
Supplies
Seeds- ideally native grasses and flowers that will be suited to your environment and won't introduce invasive species.
Air dry clay- you can find this in the craft aisle of most major retailers, or maybe even in your backyard if you dig down a few inches.
Potting soil or compost- just a little something to help the seeds germinate.
It may help to have water available, especially if your clay is on the dry side
Steps
Start with a small ball of clay about the size of a small super ball.
Flatten the ball into thin, flat pancake and top it with about a teaspoon of compost or soil.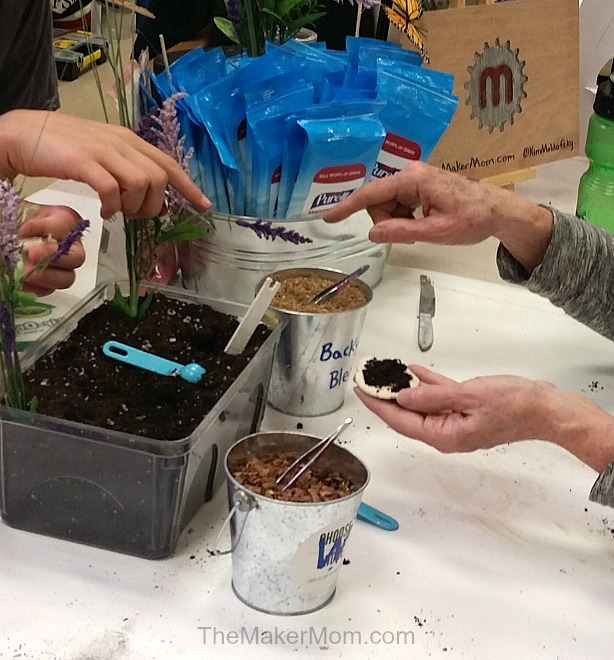 Next grab a pinch of seeds. You can get a lot of seeds in a pinch, but numbers-wise, about 10 seeds will be more than enough for your ball.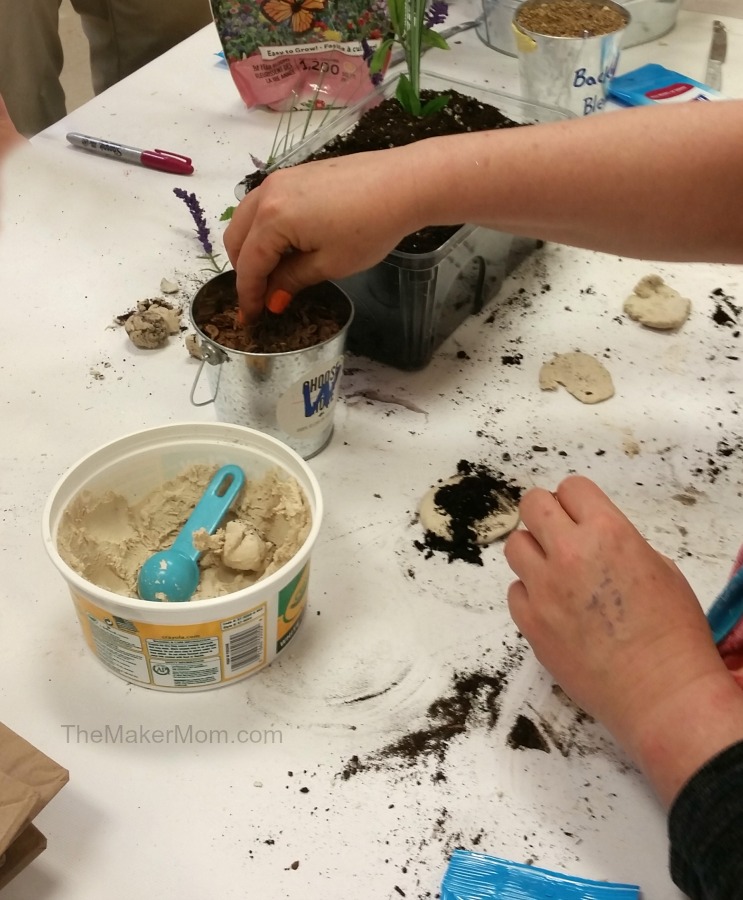 After the seeds are nestled into the soil, you can tuck them in. Seal up the ball, which as we discovered at Maker Faire might look more like one of your favorite ethnic foods- pierogi, pot sticker or taco. It's perfectly fine to leave your seed packet in this shape; however, you can roll it into a ball if you wish.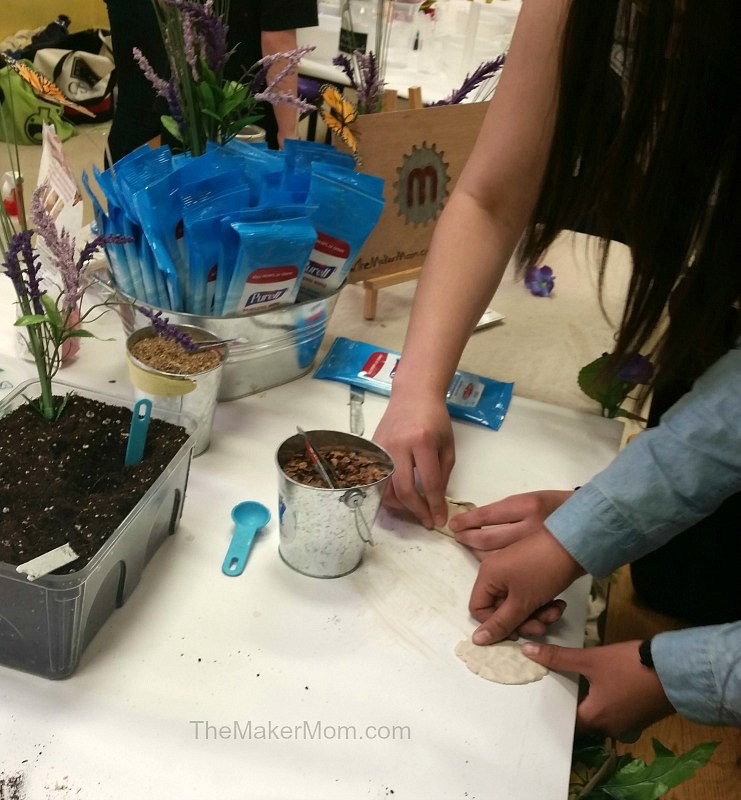 If you made your "pancake" too thin, it will start breaking up. No need to worry about this either. The clay's job is simply to hold the soil and seeds together. As long as that happens, you're golden. There's no seed ball beauty contest. Remember, the finished product is going into your garden, a field or an empty lot and is destined to break down. See what I mean?
Finally, tidy up with PURELL® Hand Sanitizing Wipes so hands are clean and fresh for your next adventure!
Let your seed ball dry to 2-3 days. Once it's hardened, toss it into the location of your choice.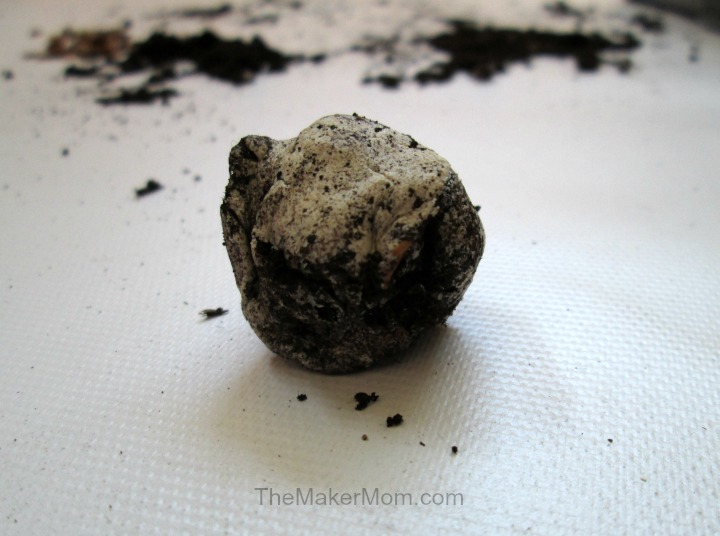 Some native plants may take a while, like maybe a year or two, to germinate. If you're hoping for quicker results, consult with someone at your local gardening shop, botanic garden or university extension service for tips on the best seeds to use. If you plan to keep the seed balls for use on your property, the issue of native seeds might not be pertinent. But keep in mind that native plants are best-suited to local weather conditions.
I brought with me a great collection of native seeds to share for this activity. My blend included plenty of milkweed, which is crucial to the Monarch butterfly population. . To learn more about the plight of the Monarchs and how you can help in your yard or through research, check out Monarch Watch. It's one of the useful resources I learned about during a recent #STEMchat.