STEM camps can be a fun and educational experience to help your children develop their skills and interests.
It's especially important these days when most kids can quickly adapt to the advances of technology, as STEM activities can help them keep up with the quickly advancing changes, especially in things like coding.
Raleigh is best known as the location of the Research Triangle Park, which is also home to several startups and prominent tech companies.
Named the largest research park in the United States, there's no better place to send your child to a STEM camp than in Raleigh.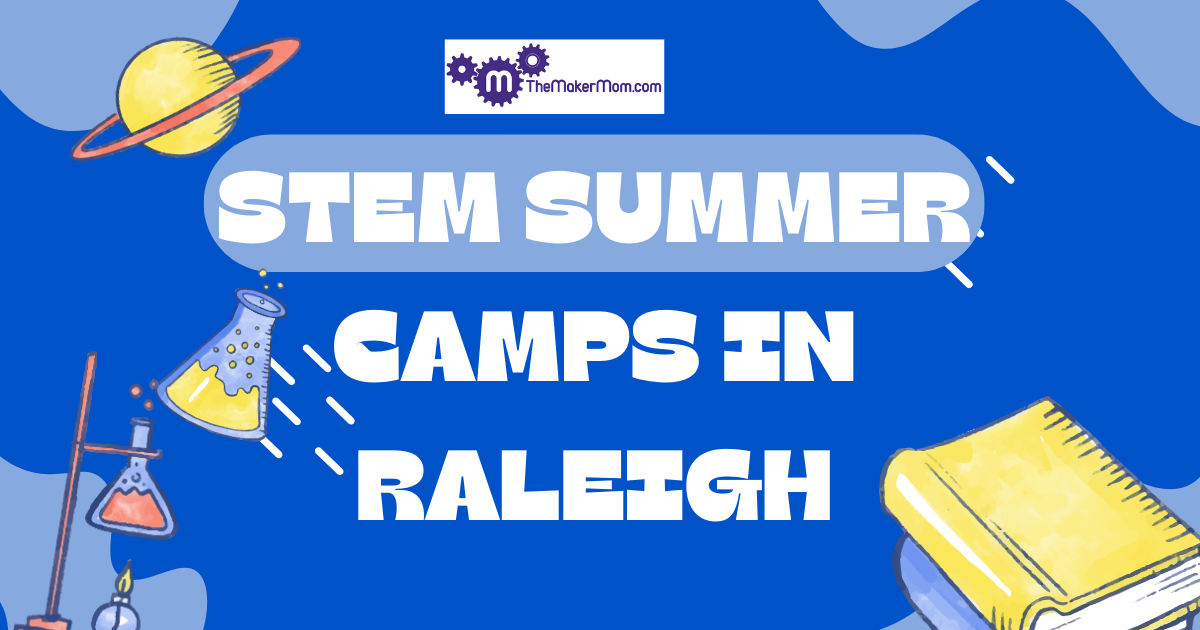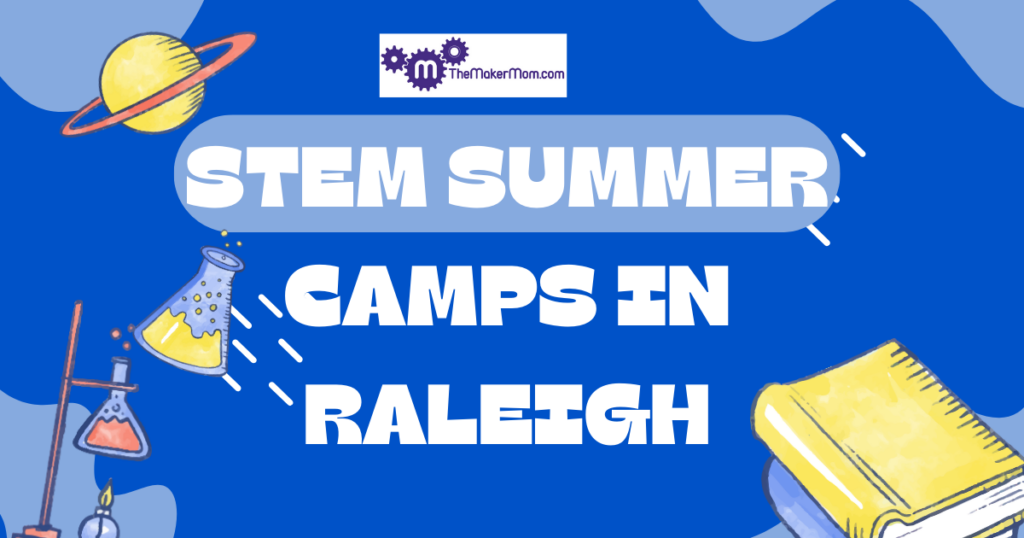 1. The North Carolina Museum of Natural Sciences (NCMNS)
The North Carolina Museum of Natural Sciences (NCMS) opens its science-based summer camp for children and teenagers every year. Divided into 13 programs depending on the age range, you can easily find something suitable for your children, whether they're in kindergarten or 12th grade!
The NCMNS hosts the regular summer program for six weeks, and each participant is eligible to register for up to two weeks. It's a full-day camp, so your kids are expected to participate in the program from 8 AM to 5 PM daily.
If you have daughters in grades 6 to 8, they can sign up for the Girls in Science Summer Ed-venture. This residential camp commences for six days, where girls try various hands-on science activities, get closer to nature, and make the most of their summer holidays!
2. Young Women Leadership Institute
Young Women Leadership Institute (YWLI) hosts a 2-week summer camp at the historic building of St. Mary's School in downtown Raleigh. It specifically targets high school girls, with a curriculum designed by Duke University.
In addition to their leadership lessons, YWLI invites notable speakers to each session in order to inspire participants with motivational stories as part of their personal growth and development journey. As part of it, they can also participate in thrilling activities like a ropes course, visits to museums, and swimming.
You can find the names of some prominent women in STEM, like Joan Higginbotham or Kate Darling on their list of keynote speakers, which is more than enough motivation for your daughters to join.
3. North Carolina Esports Academy
If you're looking for an all-in-one STEM summer camp in Raleigh for kids, North Carolina Esports Academy covers topics from gaming to math and coding. The NC Esports Academy is open all year round, so you can find something during summer or winter break!
While registration is available for the weekly program, campers can choose the most suitable option. In terms of admissions, they accept either a single session, 3-day, or 5-day option for multiple subjects where they learn the value of sportsmanship.
The NC Esports Academy camp is open for 1st to 8th graders, with each session lasting the full day. Students take breaks with outdoor games and activities throughout the day.
4. Meredith College Summer Program
Hosted by one of the best all-women campuses in North Carolina, Meredith College has camps targeting young girls. Meredith College hosts three STEM programs for elementary, middle, and high school students.
If your daughter is in elementary, they can sign up for the GEMS (Growing Engineers, Mathematicians, and Scientists) program, where they can enhance their interest in the field through this 5-day camp for 1st to 5th graders.
Middle school students can join the S.T.E.A.M camp, a weekly program covering all STEAM concepts. As for high school students in the 10th to 12th grades, Meredith College also has a special option that combines virtual and residential learning by industry experts and scientists.
It commences in January, and participants attend monthly workshops in science before joining the biomedical summer experience at the Meredith campus for two weeks. The best part is that they can receive college credits for this, so just learn more about how to apply and their requirements on their website.
5. SMILE Camp
A collaboration between the North Carolina State University (NCSU) Department of Materials Science & Engineering and the Wake County Public Schools (WCPSS), Smile Camp is open to participants from kindergarten to high school.
Their summer camps use NCSU labs and classrooms as the venue for students to explore their interests in science and technology. They also offer other advanced programs for older campers from 5th to 12th graders.
While the younger participants can engage in science-based activities for beginners, 5th graders and above can choose camps that enhance their learning in specific subjects.
Whether they want to join a robotics camp to build their own robot or learn advanced videography skills, they can do it all through SMILE camp.
You should also read our Austin STEM Camps guide.
6. Ravenscroft Summer Camp
If you have a pre-kindergartener and are considering signing them up for a STEM program at an early age, Ravenscroft Summer Camp is a top choice.
For pre-kindergarten students, Ravenscroft has Kaleidoscope Discovery Art Camp and Little Inventors to encourage creativity through project-based learning. Each week has different themes with unique activities like yoga, baking, and Harry Potter as the focus.
They each last a week, but boys and girls can enroll in multiple sessions without repeating the same activities from the previous weeks.
7. Techsplorers Engineering Summer Camp
Techsplorers is a top bet for STEM courses in the southern part of the United States. They cover self-learning courses, along with weekend workshops and camps in some big cities across North Carolina and Georgia.
There are three venues to send your kids to, including St. Francis on Leesville Road and the Montessori School of Raleigh on Lead Mine Road. The latter is also the venue for some weekend workshops that commence regularly in the fall and spring!
Open to 2nd to 12th graders, students choose whether to join their half-day or full-day option for the 1-week summer camp! The instructors teach everything from the basics of mechanical engineering to chemistry and aerospace engineering.
8. Marbles Kids Museum Summer Camp
Situated in downtown Raleigh, Marbles Kids Museum has many engaging exhibitions for children. On top of that, they also offer camps for preschoolers to 5th grade students!
They also have Spring Breaks and overnight camp-in sessions that are a great opportunity to learn and make new friends! They're all having kids create crafts, play outdoor games, and improve their creative skills.
Marbles Kids Museum also occasionally awards scholarships for local participants from the marginalized communities in Raleigh through the Marbles Full Circle Access Programs.
9. The Art of STEM
The Art of STEM in Apex has amazing offerings for elementary students all year round. Students in grades K-5 can come and improve their social skills while playing unique games with Legos, fort building, and making costumes.
While you can register your kids for the waiting list, they also have a full-day camp where your children partake in STEM projects and challenges.
The Art of STEM also offers a Parent's Night Out for three hours in the evening. Whether you need me time or a date night out, the camp staff can help take care of your kids. On top of that, they also offer sibling discounts as long as they are age-eligible.